National Hockey League
National Hockey League
Kings hit the road again in search of 1st Cup win
Published
Jun. 7, 2012 2:54 p.m. ET

After 45 years of waiting, the Los Angeles Kings' quest for their first Stanley Cup title will last at least a few more days.
The Kings had a chance to sweep New Jersey out of the Stanley Cup finals on Wednesday night, but they were done in by three third-period goals in a 3-1 loss to the Devils in Game 4.
While the Kings are an amazing 15-3 in this remarkable postseason run, they have lost three Game 4s with a chance for a sweep. No worries, though, as Los Angeles bounced back in Game 5 to knock out Vancouver and Phoenix on the road. The Kings managed to sweep St. Louis in the second round.
The Devils claimed their first lead of the series in the third period before Kings defenseman Drew Doughty tied it. Adam Henrique put New Jersey ahead to stay with 4:29 left, and Ilya Kovalchuk secured the Eastern Conference champions' first win of the series with an empty-net goal.
Now it's back to New Jersey for Game 5 on Saturday night.
''It was pretty even all the way, but they found a way to get a late goal,'' Kings captain Dustin Brown said. ''We had some chances early in the third, but we didn't bury it, and we made a couple of mistakes that they capitalized on. We've just got to hit the reset button.
''We've been in this situation now three times in the playoffs, and we've always come back with a big rebound game.''
The Kings might have to get some rebounds past 40-year-old Devils goalie Martin Brodeur, who has been in top form all series, and stopped 21 shots in Game 4. The NHL's career winningest goalie doesn't appear to be satisfied with the three Stanley Cup titles he already has.
''Marty played well for them and made some big saves,'' Brown said. ''Tonight was a battle out there, and now it's just a matter of having the same approach in the next game.''
The Kings were trying to become the first team to sweep the Devils in a best-of-seven series, and the first to sweep the finals since the 1998 Detroit Red Wings.
New Jersey had managed a total of only two goals in the first three games - dropping a pair of 2-1 overtime decisions at home before losing 4-0 in Los Angeles in Game 3.
Los Angeles has won a record 10 straight road games in these playoffs, and 12 consecutive postseason games away from home, dating to last year. If the Kings win one more in New Jersey, they will also own the mark for most road wins in a playoff year with 11.
''Whether you win or lose, we don't have time to get down or too excited. We just have to focus on the next one,'' goalie Jonathan Quick said. ''We've played well on the road, but at the same time, we try to play the same way whether you're on the road or at home. We're just focused on the next one, and that's all it is. This one is in the past.''
Quick faced 72 shots in the first three games, and the only two that got past him were a bounce off the chest of Kings defenseman Slava Voynov, and Ryan Carter's deflection of Marek Zidlicky's shot. On Wednesday, he was beaten by Henrique's perfectly placed wrist shot.
''They were desperate in all of the games,'' Kings forward Anze Kopitar said. ''Everybody is bringing their `A' game in the finals, and we're going to have to do it again. We have to bury the chances we get.
''They seem like they had chances off the rush, and they capitalized on those. They played with a little more desperation than we did, and we have to correct that in Game 5.''
Teams that had a chance to win the Cup on home ice are 6-8 since 2000. The last four champions closed the deal on the road. The Kings could be primed to repeat that feat.
''We didn't have our best game, and they did,'' defenseman Matt Greene said. ''They played well. We knew they were going to come out hard, and they did. We have to be tighter in the defensive zone and tighter in our game if we want to win.
''I think we played OK, but that's not going to cut it right now. We've got to do a better job of moving the puck faster out of our zone, getting more sustained pressure in theirs and disrupting their game.''
The Kings can take comfort in the fact that teams who led 3-0 in the Stanley Cup finals have won the series 24 of 25 times since the NHL went to a best-of-seven format in 1939. The only exception is the 1942 Detroit Red Wings, who blew the big lead against the Toronto Maple Leafs.
None of the Kings appeared worried Wednesday that the Stanley Cup was slipping out of their grasp. The games have been tight, and Los Angeles has effectively shut down the Devils' power play, which is 0 for 15 in the series.
''I don't think we were expecting to win in four before the finals started,'' Kings forward Simon Gagne said. ''We're in a great position, but it's going to be a big fight. We all know that fourth one is going to be the toughest one to win.
''Sure, you're disappointed. You hope you could do it in front of your fans. But at the same time, it's the Stanley Cup finals, and it's going to take a lot of work to get it done. They played well, and we came up short. That's the bottom line. Now we have to focus on the next game. That's it.''
---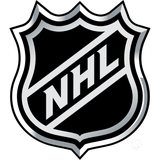 Get more from National Hockey League
Follow your favorites to get information about games, news and more
---
NEXT STORY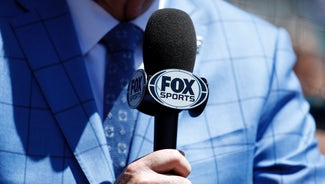 Wildcats to face confident St. John's team