National Hockey League
National Hockey League
Kings calm as history beckons
Published
Jun. 6, 2012 1:00 a.m. ET

Darryl Sutter broke stride Tuesday, as the Los Angeles Kings coach had a lengthy chat with reporters — exchanges that included what he was doing (shoveling out a barn) when the team inquired about his services last December.

The usually succinct Sutter had been as stingy with verbiage as his goalie, Jonathan Quick, has been in net against the New Jersey Devils in the Final, which resumes Wednesday night at Staples Center with L.A. leading 3-0.
Sutter's sudden loquaciousness (well, relatively) was about the only change evident Tuesday at the team's practice facility on the eve of the Kings' first attempt to clinch their first Stanley Cup.
"So how confident am I?" Sutter quipped when asked about his team's poise entering Game 4. "I mean, I don't lack in that area and our team certainly doesn't."
There hasn't been much deviation from Sutter's workmanlike approach, a trait his players not only have adopted on the ice — like how readily they're willing to block shots — but also in their tone off the ice.
The Kings haven't uttered anything near something that could be used as bulletin-board material, nor have they really acknowledged that they could be as few as three periods from sipping champagne.
"Just trying to win a hockey game," Quick said. "Same thing we've been doing for about eight months now. We're going to continue to try to do that."
There's no acknowledgement, there's just what the Kings have already accomplished, and what a win in Game 4 could mean. That list includes:
* The Kings are only the second eighth seed to advance to the Final (Edmonton in 2006 was the other) and also the first to eliminate a conference No. 1 and No. 2 in the process.
* Setting a record of 10 consecutive road wins and equallng the record for most road wins in one playoff season overall.
* The Kings have yet to trail in the finals, and have been behind in their 17 playoff games all of 137 minutes, 1 second.
* Los Angeles was the first team to start each of the three playoff rounds 3-0, including Monday's 4-0 victory over the Devils in Game 3.
* A victory in Game 4 would pull the Kings even with the 1988 Edmonton Oilers — a team with six Hall of Famers, including Kings great Wayne Gretzky — for the best record in the playoffs at 16-2.
"Can't get too excited, look too far ahead," Kings forward Jarret Stoll said. "You have to stay in the moment and play the game."
The Kings have been vulnerable is in Game 4s this postseason.

"We haven't been very good in these situations," forward Mike Richards said. "We're 1-2 when we're up in this situation. It's something we have to improve on, obviously. We still know that we can play better and be better. We're going to have to be, because they're going to bring it all."
The Devils spoke Tuesday about having one goal: win to avoid becoming the first team to get swept since 1998. Win, and get the series back to Newark.
"It's obviously tough when we don't score," said Devils forward Patrik Elias, whose team has scored only twice this series.
"We have to come out and create more quality opportunities and try to get a goal. We're still in it. We're still playing. We have nothing to lose tomorrow (Wednesday)."
Only one team in the final has come back from a 3-0 deficit (the 1942 Toronto Maple Leafs) in 25 total chances.
"We haven't talked about the statistics of the situation we're in," Devils coach Peter DeBoer said. "Again, we feel we don't belong in the hole we're in right now based on the way we've played, but we are."
It's hard to tell at times that the Kings are on the other end of the equation, nary a mention of just how close the team is to grasping the Cup.
"We'll be ready," Stoll said. "There's a lot at the end there to look forward to hopefully if we play the right way. I'm sure we'll talk a lot about it the next day and a half ... making sure we're playing the right way, having the right attitude (and) mindset.
"Can't get too excited, look too far ahead."
---
---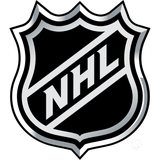 Get more from National Hockey League
Follow your favorites to get information about games, news and more
---