National Hockey League
National Hockey League
Kesler hat trick ends losing skid
Published
Apr. 7, 2011 1:00 a.m. ET

Ryan Kesler used playoff preparation and a pointed line of questioning as motivation to snap a goal funk.
Asked after the morning skate about only scoring once in nine games - and that was on a 5-on-3 power play - Kesler responded with three goals to lead the Vancouver Canucks to a 5-0 romp over the Minnesota Wild on Thursday night.
''Was that good enough for you? I did that for you,'' Kesler said to the television reporter who had questioned him.
Kesler completed his third hat trick early in the third period, hitting the 40-goal plateau for the first time in his career. More important, said Kesler, was the team bouncing back from consecutive losses to last-place Edmonton.
''It's a good milestone, but it was good to get the win tonight and get back on track,'' he said. ''We definitely didn't play our best hockey the last couple games. We need to continue going forward. We can't take a step back.''
Mason Raymond added two goals and Daniel Sedin had two assists to push his NHL-leading point total to 102 as the Canucks closed out their regular-season home schedule by adding to a franchise record 115-point season.
''We were a little disappointed with the last couple and wanted to make sure we treated these last two games seriously,'' said Roberto Luongo, who made 29 saves for his fourth shutout of the season. ''Play the game we want to play to head into the playoffs on a good note and feeling good about ourselves.''
Niklas Backstrom stopped 18 of 23 shots before being replaced by Jose Theodore after Kesler scored his third on a wrist shot from the top of the right faceoff circle early in the third period. The Wild have two wins in 13 games while winding down a non-playoff season with seven regulars injured and five callups from their American Hockey League affiliate in Houston in the lineup.
''Maybe there was a couple he could have had, but it s a team effort,'' Wild coach Todd Richards said about Backstrom. ''They have guys that if you are bit off and not executing the way you want, they make you pay.''
Vancouver was short a player after forward Raffi Torres was suspended four games - the last two of the regular season and first two of the playoffs - in the afternoon for his hit to the head of Oilers forward Jordan Eberle on Tuesday night. But the Canucks did get top defenseman Alex Edler back 2 1/2 months after back surgery. Fellow defender Dan Hamhuis, out since March 27 with a concussion, practiced Thursday and is expected back for Saturday's season finale, marking the first time all season the team has had its top six in tact on defense.
''Before (Edler was injured he was our best defenseman,'' coach Alain Vigneault said. ''He was on our first power play unit, killed a lot of penalties, blocks a lot of shots, logs tons of minutes. I m really happy to have him back.''
Kesler made it 2-0 on a power play with 28 seconds left in the first period, and scored again 7:20 into the second, ending a solo rush with a top-glove wrist shot from the right faceoff dot. He rounded out the scoring with another long wrist shot over Backstrom's blocker 2:18 into the third period.
''It's been a couple game my shot hasn't been on - more than a couple games - and it s good to get it back,'' Kesler said.
NOTES: Theodore, who made five saves, was expected to start Friday in Edmonton. Canucks C Manny Malhotra, out for the season after a scary March 16 eye injury that required two surgeries to save his vision, came out in a suit and sunglasses to accept the Presidents' Trophy with captain Henrik Sedin in a pregame ceremony. ... G Cory Schneider is slated to play Vancouver's last game Saturday, giving the rookie 25 appearances and making him eligible to have his name on the Jennings Trophy for the lowest goals against.
---
---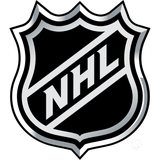 Get more from National Hockey League
Follow your favorites to get information about games, news and more
---