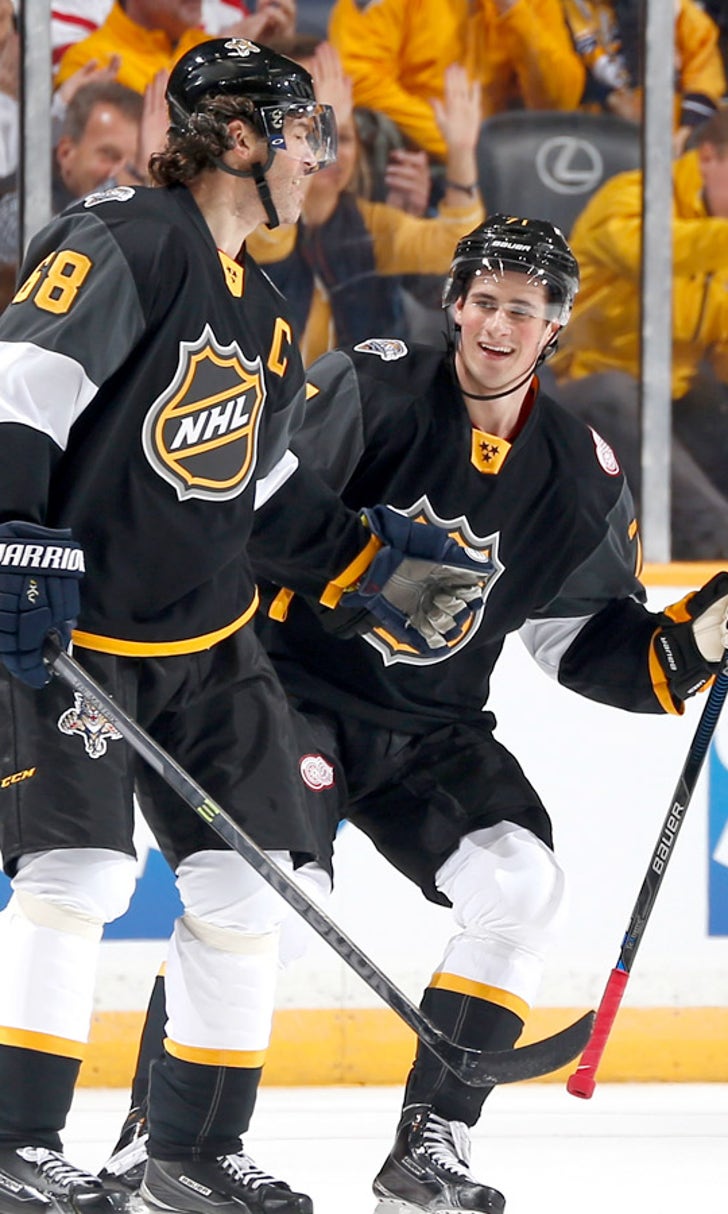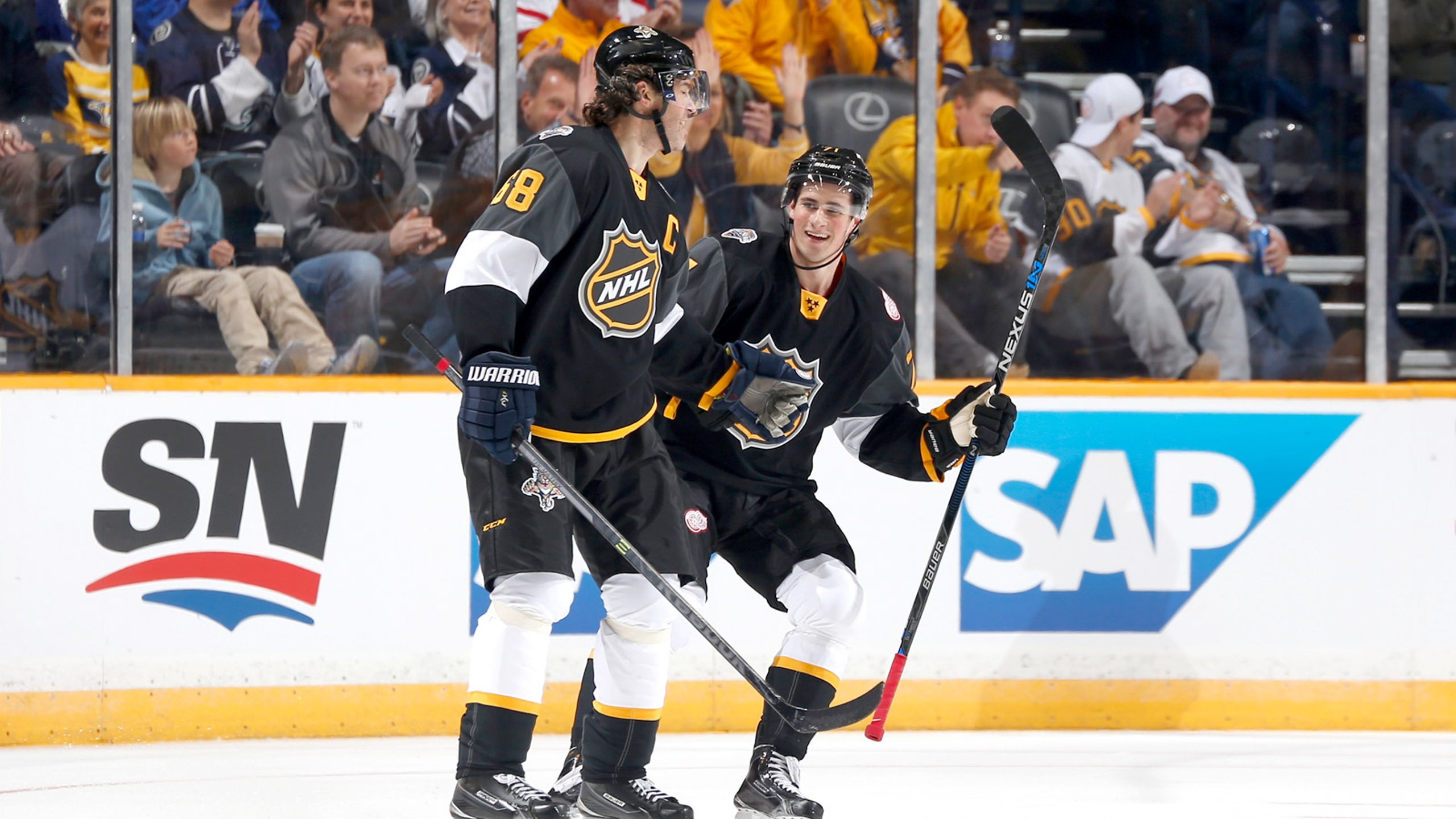 Jagr: Admiration for Yzerman prevents comparisons to Larkin
BY foxsports • February 1, 2016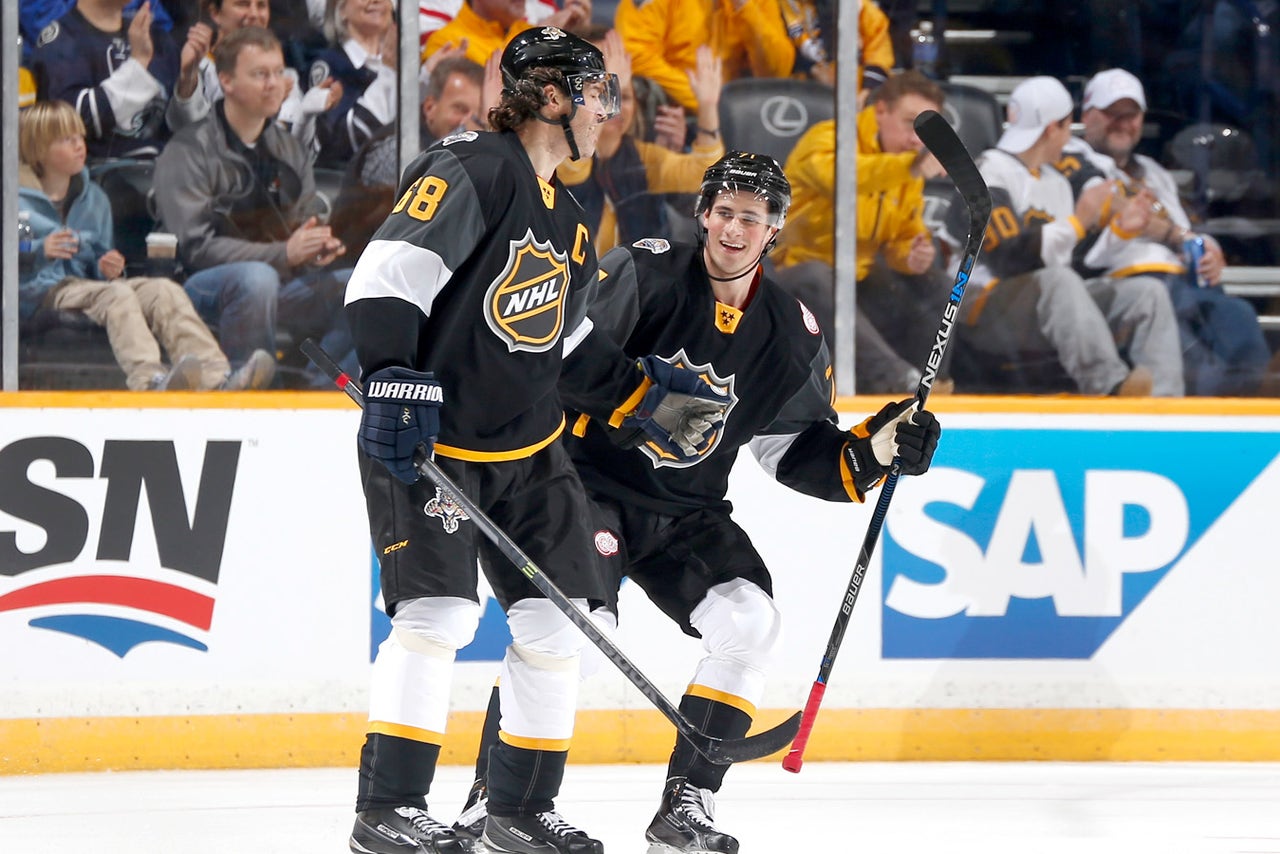 Jaromir Jagr isn't interested in hearing any comparisons involving Detroit Red Wings rookie Dylan Larkin and Hall of Famer Steve Yzerman.
The Florida Panthers' veteran forward meant no disrespect to the 19-year-old Larkin, who became the first Red Wings rookie to play in an NHL All-Star Game since Yzerman in 1984. It's just that the 43-year-old Jagr admittedly is still wowed by Yzerman.
Via MLive:
"Stevie Y. was one of my favorite players ever playing. I still, when I have the time, go to YouTube and I still watch Stevie Yzerman play because the way he played the game was totally different than any other player. That's tough to describe.

"I just loved the way he played, the way he skated, the way he handled the puck, everything. All his body, all his muscles on Steve Yzerman's body were working together. There was no separation. Legs, hands. It was always so smooth."
In Larkin's defense, Jagr has known Yzerman longer than the current Red Wing has been alive. 
On Sunday, Larkin introduced himself to Jagr by setting up the future Hall of Famer for a goal in the Atlantic Division representatives' 4-3 triumph over the Metropolitan Division roster. Larkin finished with three assists for the Atlantic Division group, which dropped a 1-0 decision to the Pacific in the final.
Although Jagr didn't wish to make any early comparisons, Larkin has done just fine during his rookie season. 
The 15th overall pick of the 2014 draft, Larkin has a team-leading 15 goals while his 33 points are tied with captain Henrik Zetterberg for top honors on the club. Larkin's plus-24 rating is even with Tyler Toffoli (Los Angeles Kings) and Evgeny Kuznetsov (Washington Capitals) for the best in the NHL.
---
---
Stanley Cup Final: Can the Montreal Canadiens end a 28-year drought?