National Hockey League
National Hockey League
Islanders-Panthers Preview
Updated
Mar. 4, 2020 9:41 p.m. ET

Florida remained steady no matter the pressure of a game situation during the regular season. Close games were common, but it relied more on puck possession than forceful attacks.
That's changed significantly during the playoffs, with the Panthers pressing more than any other team to get the puck on net. The New York Islanders have done enough to withstand that pressure, though, to have the series deadlocked heading into Friday night's Game 5 in Sunrise.
Florida's SAT Close rating (total of blocked and unblocked shots in one-goal or overtime situations at five-on-five) was a minus-99 in the regular season, ranking 18th in the league. It protected early leads plenty - 31 times it led after the first period, among the most in the NHL - by possessing the puck as much as possible rather than pressing to add more goals.
The Panthers have taken it to the Islanders in this tight series, though. Their SAT Close rating is a playoff-leading plus-46, and that aggressiveness paid off Wednesday as Alex Petrovic scored the lone goal of the third to give them a 2-1 victory.
"The teams are evenly matched, and it shows on the scoreboard," coach Gerard Gallant said. "I like the way the four games have gone for our club. I think we're getting a lot of scoring chances. Some of our key guys haven't put the puck in the net, but some other guys have. I think we have more to give."
The Islanders haven't deviated from their regular-season form of absorbing the attack in tight games and trying to pounce on mistakes. They ranked 20th in the league with a minus-160 SAT Close rating and are last in the postseason.
New York couldn't get one through, though, after John Tavares' power-play goal in the second tied the score. Both of its victories in this series have come by one goal - 5-4 in Game 1 despite being outshout 46-26 and 4-3 in overtime of Game 3 with the shots even.
Coach Jack Capuano's strategy has worked enough to head back to Florida tied, but he knows he needs more players to step up. The top line of Tavares, Kyle Okposo and Frans Nielsen has combined for six of the Islanders' 11 goals.
''You are not going to win many games when you score one goal and the same guys score,'' Capuano said. ''We didn't create much. We got one line creating all of our offense right now. We have to find a way like we did in Florida when we had secondary scoring and (Game 3) when we had secondary scoring. If not, it's going to be tough.''
The Panthers' job now is to shut down that line just as it has the other three. Roberto Luongo made 26 saves in Game 4 and helped kill a 5-on-3 disadvantage late in the second period to preserve the tie heading into the third.
''What we talked about was making it real tough to score goals against us,'' Gallant said. ''Don't give up second chances, don't give the Tavares line second and third chances. I wanted to make sure our guys played aggressive.''
Thomas Greiss faced fewer than 30 shots on net for the first time in Game 4 and should expect another barrage from the Panthers on their home ice. Florida is trying to get a leg up while seeking its first postseason series win since 1996, while the Islanders are hoping to end a drought that extends back to 1993.
"The games are so meaningful and certainly it was tight (Wednesday)," Tavares said. "I think that's only going to develop as the series goes on. There's less room for error for both teams."
---
---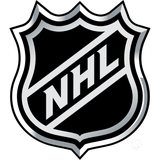 Get more from National Hockey League
Follow your favorites to get information about games, news and more
---