National Hockey League
National Hockey League
Hurricanes 5, Stars 3
Published
Dec. 17, 2009 7:10 p.m. ET

With his team up two goals and an empty net in front of him, Carolina's Ray Whitney tried to get creative and force the puck to Tuomo Ruutu for what would've been Ruutu's third goal.
When Whitney squandered that chance and Dallas came down and scored, Carolina goalie Cam Ward had some words of wisdom for Whitney.
``I told him, 'Next time you have an empty net, let's get a goal,''' Ward said after the Hurricanes' 5-3 victory over the Dallas Stars on Wednesday night.
Whitney heeded Ward's advice when he had a similar chance in the waning seconds, feeding Ruutu for an empty-net goal that sealed Carolina's win and gave Ruutu his first career NHL hat trick.
``It's been a while,'' Ruutu said. ``Obviously, it's not an everyday thing. At the same time, we played a good team game. I hope it's going to keep happening.''
Eric Staal had a goal and two assists, and Jussi Jokinen had a goal and an assist for the NHL-worst Hurricanes, who won for only the eighth time this season. Ward made 24 saves for his first win since Oct. 9.
Loui Eriksson, Steve Ott and Brenden Morrow scored for Dallas, which tried to rally from a three-goal first-period deficit. While the Stars have earned points in five of their last six games, they only have two wins in their last seven.
Marty Turco made 24 saves for Dallas.
``We have no consistency,'' Morrow said. ``We'd love to get a little streak going here. We still have six or seven games in December to turn it around.''
The Hurricanes scored 4:48 into the game when Jokinen - who used to play for the Stars - took a crisp pass from Bryan Rodney and skated past Dallas defenseman Stephane Robidas for a breakaway. Jokinen snapped the puck past Turco's glove for a power-play goal.
Carolina added to its lead less than 2 minutes later when Ruutu put a backhander through Turco's legs.
The Hurricanes then took a 3-0 advantage when Jokinen fed Staal with a perfect pass from the corner. Staal was wide open in front of the net and had little trouble one-timing the puck past Turco for another power-play goal.
The Stars got on the scoreboard late in the first period when Morrow and Ott combined on a pretty passing play. After Morrow got the puck on the goal line to Ward's left, he spun around and backhanded the puck to Ott, who chipped it into the net.
Dallas continued its rally in the second when Morrow scored on the power play. Mike Riberio had plenty of space in the middle of the ice and snapped a shot at Ward. Jere Lehtinen tipped the puck off Ward, and the rebound came to Morrow, who tapped it into the net.
Ruutu gave the Hurricanes an insurance goal 4:47 into the third when he lofted a puck into the crease while rushing along the boards. The puck hit off the skate of Eriksson and past Turco.
Eriksson scored on a rebound with 1:04 remaining for Dallas.
The Hurricanes have scored more than three goals in only seven games this season. They entered the night with the fewest goals in the NHL.
``I'm very pleased with the way we played,'' Carolina coach Paul Maurice said. ``We've played well over our last six or seven games.''
NOTES: Carolina was without three of its regular defensemen. Tim Gleason missed the game after taking a puck off the face against Washington on Friday. Niclas Wallin is day-to-day with an upper-body injury while Joe Corvo is out for 2-3 months with after being cut on his leg with a skate. ... Dallas defenseman Trevor Daley (upper-body injury) didn't return to the game after taking a hard hit late in the first period.
---
---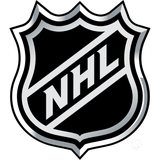 Get more from National Hockey League
Follow your favorites to get information about games, news and more
---