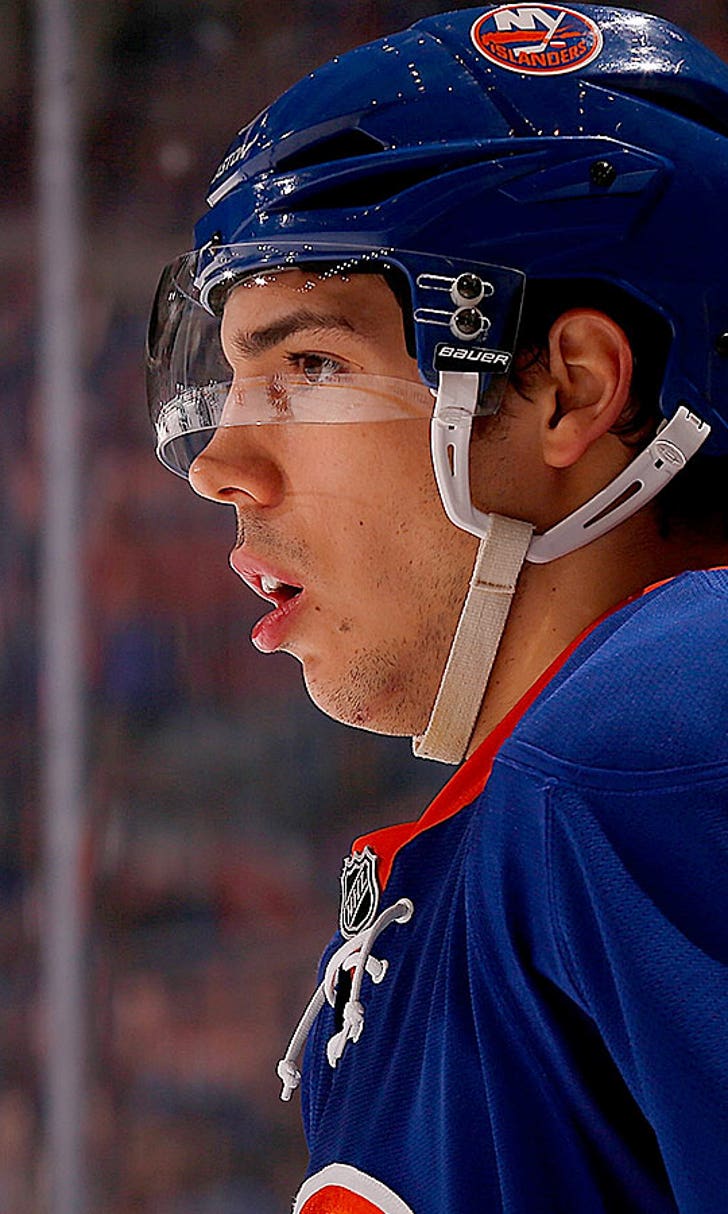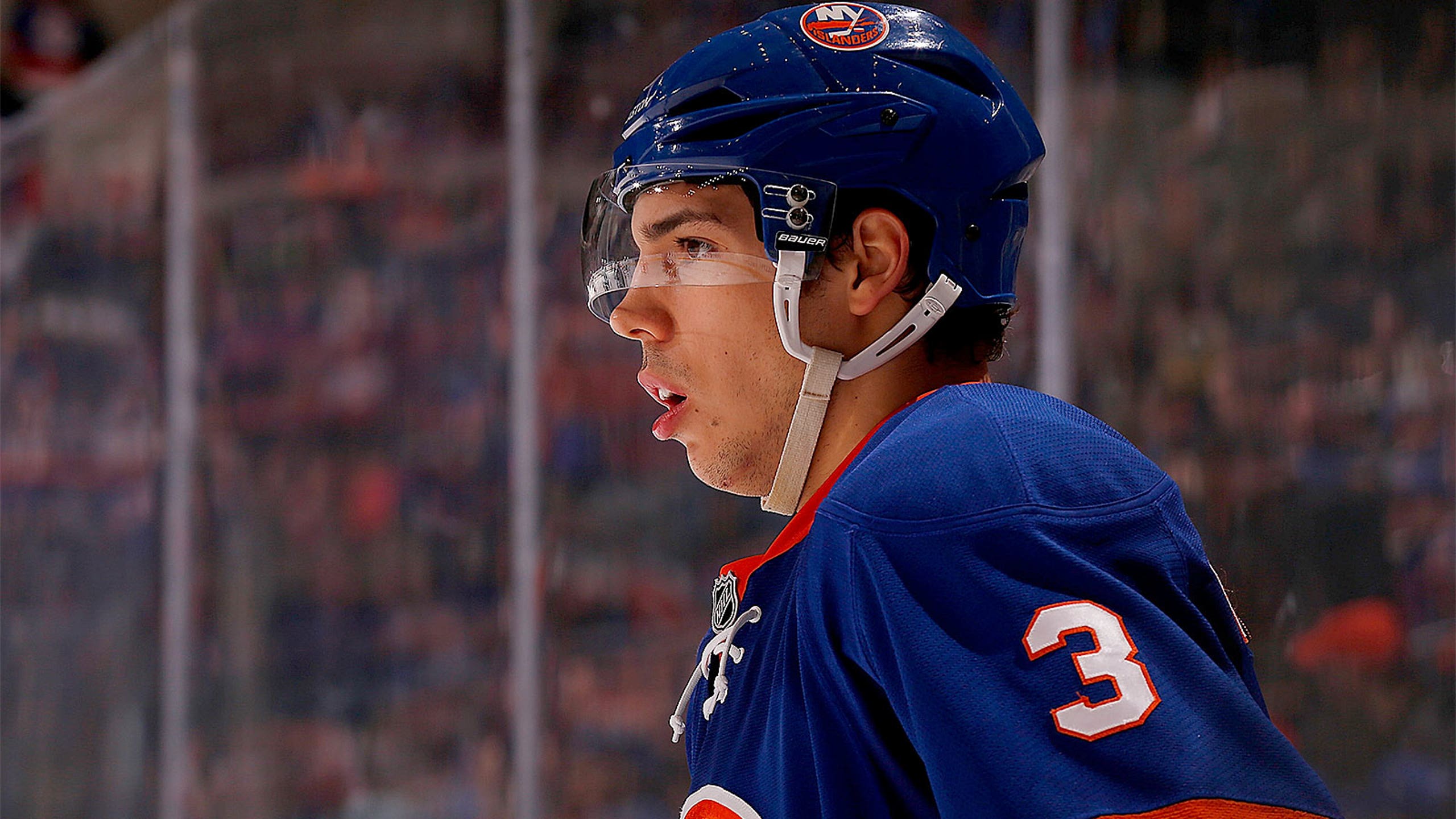 Hamonic is an ideal fit for three teams, but it leaves the Islanders in a sticky situation
BY foxsports • November 20, 2015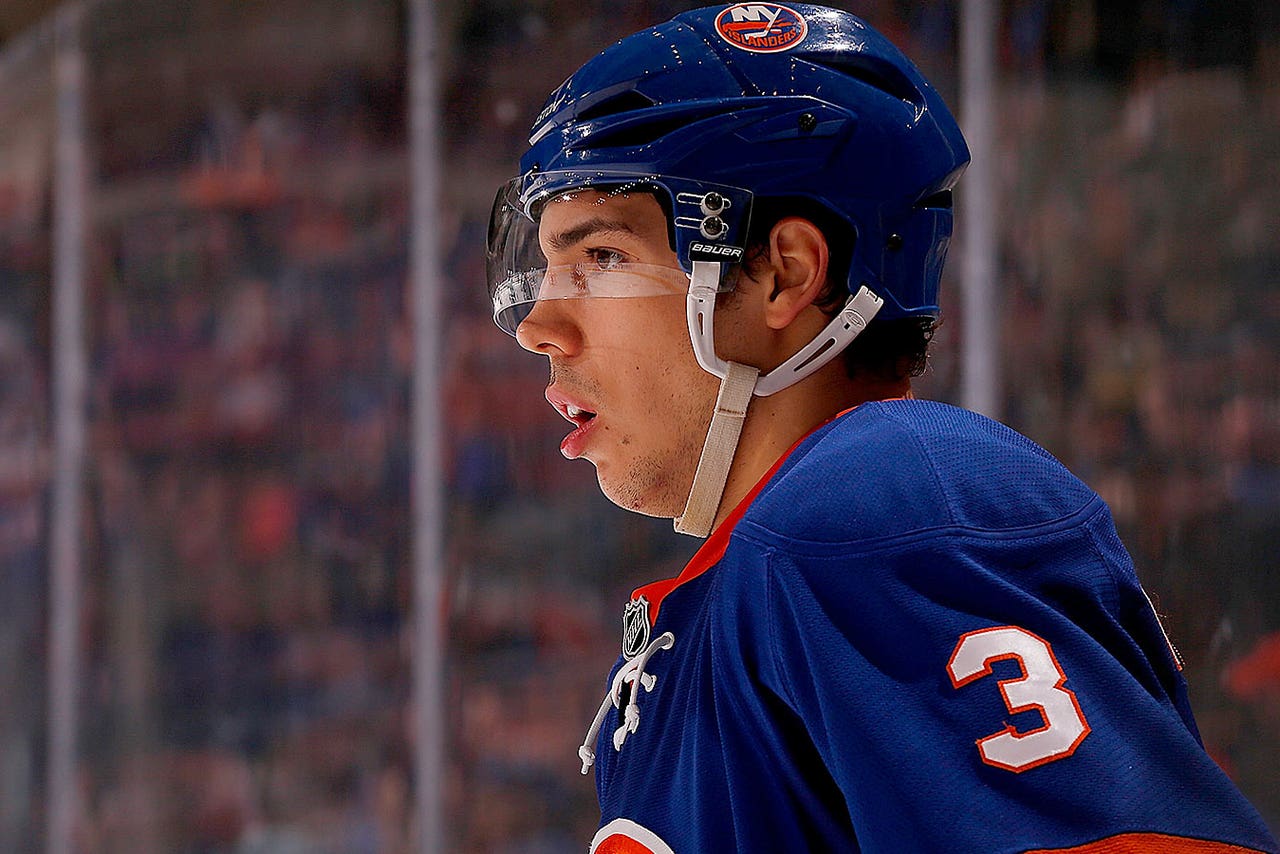 Earlier this week, developments and rumblings within the New York Islanders camp have caused murmurs throughout the league: Defenseman Travis Hamonic requested a trade so he could be closer to his home due to personal matters.
Hamonic lives in the Manitoba region of Canada, meaning there are a few different teams that fit within what is assumed to be Hamonic's preferred area. The Winnipeg Jets, Edmonton Oilers and even the Minnesota Wild seem like ideal fits for the 25-year-old defenseman.
But does each team have something to offer the Islanders in return?
Garth Snow, the general manager of the Islanders, has stated he would like an equal return for Hamonic. Who wouldn't? But the problem with that mindset is that Snow isn't in the drivers seat in these trade negotiations. Over the last few days, it has become quite clear that Snow is willing to work with Hamonic to fulfill his desire. That's very respectable. But the problem is if teams know that Hamonic is going to be moved, and they know the Islanders are putting themselves in a position where they are definitely going to part with him, why would they offer him anything of equal value? Just take a look at some recent examples of teams or players making it quite clear they were going to part with a player. Look at the Phil Kessel deal. Look at the Dougie Hamilton deal. If team's know you are going to part with a player, you aren't going to get equal value in return.
That's what makes this trade so difficult. And it really puts Snow and the Islanders in a difficult position.
Hamonic is a very valuable player to have on your roster. He is a top pairing defenseman that carries a cap hit of just $3,857,142 until the 2019-20 season. That's a tremendously cap-friendly contract. It's such a great contract that Snow is going to find a difficult time trying to replicate it in any sort of return.
The trading partner that makes the most sense is the Jets. The Jets currently have a respectable defensive unit shoring up their right-handed side in defensemen Dustin Byfuglien, Jacob Trouba and Tyler Myers. The Islanders would most likely target Trouba, the 21-year-old defenseman that is set to become a restricted free agent next offseason. But, despite his recent decline in overall play, would the Jets be willing to part with a young defenseman that has been a mainstay in their defensive unit for the last three years?
It's doubtful. Instead, the Jets may look to push Byfuglien into the discussion. Byfuglien is set to become an unrestricted free agent next season. He's carrying a $5.2 million cap hit this year, and with 42 goals in his last 167 games with the Jets, he will look for a pay raise. The Jets can likely only keep either Byfuglien or Andrew Ladd next season. So if they trade Byfuglien for Hamonic, they get a player of relatively equal value for a fraction of the price. If they don't trade Byfuglien, they run the risk of letting him walk away for virtually nothing.
But the Islanders run that risk as well. Could they afford to re-sign Byfuglien after next season when they already have six upcoming unrestricted free agents and two restricted free agents on their NHL roster? Should the Islanders swap Hamonic for Byfuglien, they may only get a fraction of a single season out of him, and then watch their investment walk away, leaving them with nothing.
Insert the Edmonton Oilers. Edmonton in no way, shape or form wants to part with any of their defensemen. The clear direct match the Oilers have with Hamonic is Oscar Klefbom, who the Oilers signed to a seven-year, $29.169 million contract. If they've invested so much in Klefbom, would they want to swap him for what's essentially an equally valued player? Or they could send Darnell Nurse, the Oilers' lone first-round drafted defenseman they've selected in the last four years. It's doubtful that they'd want to part ways with Nurse, who has performed well in his early showings as a rookie.
But the Oilers do have a plethora of young forwards that they could afford to part with. Nail Yakupov has consistently found himself in trade rumors. And if Jordan Eberle gets thrown in the mix, the Islanders would have to suddenly sweeten the pot. But the Islanders don't really need any forwards, and they've made it quite clear they want a defenseman in return.
That leaves us with the Minnesota Wild, who, according to ESPN's Pierre LeBrun, have inserted themselves into the contenders for the Hamonic sweepstakes. The piece they hold that makes the most sense and gives the Islanders the best chance at snagging a player of equal value to Hamonic? Jared Spurgeon, the 25-year-old defenseman that is set to become a restricted free agent next year. Spurgeon, a top pairing defenseman for the Wild, will be looking for a raise following this season. He's bringing in $2.666 million this year, and the Wild, who already have six other upcoming restricted free agents next year (plus three more due for a pay raise the following year) may cherish a valuable cap-friendly contract like Hamonic's. But Spurgeon failed to sign an entry-level contract with the Islanders after they selected him in the 2008 draft. Is their bad blood between the player and the club? And do the Wild really want to part ways with someone they are relying on so heavily this season?
It's going to be extremely difficult for Snow to get an equal return on this deal if he truly wants to land another defenseman. If he's willing to obtain a couple of prospects or picks, it might be more likely, especially from the Jets' point of view. They have a ton of prospects, including goaltenders Eric Comrie and Connor Hellebuyck, a position the Islanders could use an upgrade on. But the Islanders, who consider themselves contenders, will be left with a hole in their lineup.
Hamonic has stated he would stay with the Islanders for the remainder of the season if he had to. That may end up being the best case scenario for the Islanders, as more options will develop when teams have a better understanding of their cap situations for next season. But regardless of how this situation develops, it's more than likely going to leave the Islanders in an uncomfortable situation. 
But kudos to them for making an effort to grant Hamonic's wish. It's the right thing to do.
All salary cap information credit to generalfanager.com
---
---