National Hockey League
National Hockey League
Habs win in OT to clinch playoff spot
Published
Apr. 5, 2011 1:00 a.m. ET

The Chicago Blackhawks' quest just to qualify to defend their Stanley Cup title drew tighter as the Montreal Canadiens booked their return to the playoffs.
P.K. Subban scored a power-play goal at 1:19 of overtime, and Montreal clinched its fourth straight playoff trip with a 2-1 win over Chicago on Tuesday night.
''I was just happy to be able to score there,'' Subban said. ''I took some penalties, so I just tried to make up for it. It was a great team effort.''
Carey Price made 42 saves for the Canadiens, who went on a 4-on-3 advantage 37 seconds into the extra period when Blackhawks captain Jonathan Toews was called for tripping Subban in Montreal's end.
''We worked so hard out there and we pushed ourselves and killed some penalties and had some great chances on the power play,'' Toews said. ''All you're trying to do is lift the guy's stick, and you could argue that there are a lot of stick penalties out there late in the game, and you feel like it's that type of thing that's going to be let go both ways, and it ends up deciding the game.''
Subban drove a slap shot past Corey Crawford after Montreal coach Jacques Martin used his timeout going into the power play. The rookie Canadiens defenseman turned and skated towards Price, who checked Subban to the ice as the Canadiens gathered around their teammates to celebrate their return to the postseason.
''We just looked at each other, we were skating as hard as we can at each other and we were both really excited, and I buried him,'' Price said.
Patrick Kane scored his 27th goal for Chicago, which moved into a tie with Anaheim for seventh in the West with 93 points. Dallas and Calgary are both two points back in ninth. The Ducks, Blackhawks and Stars all have three games left, while Calgary has just two.
''Any time you get to that situation one point never feels like it's good enough,'' Toews said. ''We worked so hard for 60 minutes and we came back, especially in the second and the third, we played great hockey. It's no reason why we shouldn't come up with two points. It's frustrating when you're the goat, when you're the guy that takes a penalty like that.''
Michael Cammalleri scored in the second for Montreal, which is sixth in the Eastern Conference with 93 points.
Price played his 71st game, breaking the single-season record for a Canadiens goalie he shared with Gerry McNeil and Jacques Plante. It was his 37th win, the most by a Montreal goalie since Ken Dryden in 1977-78.
''It definitely felt like a playoff game,'' Price said. ''Both teams were battling to get points, and it came down to the end. That's exactly the type of game we were expecting.''
Montreal native Crawford made 33 saves in his 24th straight start for Chicago.
''You come to expect it from him,'' Kane said. ''He's been awesome all year, and he's really playing at the top of his game. It's good to see, especially right before we get in the playoffs here. We've still got some work to do, but if we play like that we should win the majority of the games.''
Crawford gloved power-play shots by Cammalleri and Subban midway through the third after Tomas Kopecky was called for interfering with Price.
The Canadiens' goalie denied Ryan Johnson's short-handed chance moments later.
Price topped that stop on a Chicago power play at 13:35 when he stuck out his glove at the goal line to stop Toews' shot off a rebound. A brief video review confirmed that the puck did not cross the line.
Chicago's Troy Brouwer suffered an apparent right shoulder injury 6:53 into the third. The Blackhawks' right winger landed awkwardly against the boards in the left corner of the Canadiens zone after Lars Eller avoided Brower's attempt for an open-ice hit.
Brouwer skated off the ice to the dressing room on his own with his right shoulder hanging down. He did not return.
Chicago's already lost forwards Patrick Sharp (knee) and Dave Bolland (concussion) to injury.
Cammalleri opened the scoring with his 18th goal 6:55 into the second. Andrei Kostitsyn fed a pass from behind the net to Cammalleri, whose shot from the slot struck Blackhawks defenseman Brent Seabrook on its way past Crawford.
Kane scored midway through the period to draw Chicago even at 1-1.
Brian Campbell came close to giving the Blackhawks the lead 15 minutes into the second when he drove a slap shot off the right post moments after the Canadiens killed off Subban's delay-of-game penalty.
NOTES: Blackhawks coach Joel Quenneville used his timeout as Chicago prepared to go on a power play 13:20 into the third. ... Sharp missed his seventh straight game because of a knee injury and won't play Wednesday night against St. Louis. ... The Canadiens' single-season record for wins by a goalie is 42, shared by Plante (1955-56 and 1961-62) and Dryden (1975-76).
---
---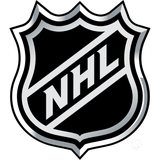 Get more from National Hockey League
Follow your favorites to get information about games, news and more
---