National Hockey League
National Hockey League
Fisher's goal in 3rd sends Predators past Jets 4-3
Published
Jan. 28, 2014 11:10 p.m. ET

WINNIPEG, Manitoba (AP) It took two tries but the Nashville Predators finally got the power-play goal they needed.
Mike Fisher scored the tiebreaking goal 42 seconds into the third period - moments after a Predators goal was waved off for goalie interference - and Nashville edged the Winnipeg Jets 4-3 Tuesday night.
''We weren't sure about the call but we knew we had enough time to get another one,'' Fisher said. ''It was a similar play, just puck to the net, rebound, and we were in the right spots.''
Seth Jones, Roman Josi and Nick Spaling also scored for Nashville, which climbed out of last place in the Central Division by leapfrogging a point ahead of Winnipeg.
''We know we need to go on a tear to get back in it,'' Fisher said. ''It's not going to be easy. We know there are a lot of teams right with us. ... That's what makes these games exciting. It felt a little bit more like playoffs tonight.''
Chris Thorburn, Mark Scheifele and Blake Wheeler had goals for the Jets, who lost for only the second time in eight games. That stretch included wins at Anaheim, which tops the NHL standings, and Stanley Cup champion Chicago.
Winnipeg is 7-2-0 against Western Conference teams since Dec. 27, but this was a disappointing defeat for a team that had been flying high since new coach Paul Maurice took over.
''We were in the box maybe a little more than we'd want to be,'' said Wheeler, who set a career high with his 22nd goal. ''It would have been nice to start the third 5-on-5. ... From there, we were looking at an uphill battle.''
Maurice wasn't happy about the penalty Devin Setoguchi took at the end of the second period that set up Nashville's power play at the start of the third, but said the issue was addressed and Setoguchi was aggressive for the rest of the third as the Jets tried to generate offense.
''The team gets one opportunity to learn from the mistake and then you expect a response like that, an understanding, a responsibility and respect for his teammates to do everything possible to get it back,'' he said.
Overall, though, Maurice thought his team played hard.
''It's just such a hard, grinding game and it was a battle all the way through,'' he said. ''You could see it in their faces coming to the bench - they gave it everything they have.''
The downside for Nashville was an upper-body injury to captain Shea Weber, who left the game. The Predators don't know yet how long they might be without him.
But coach Barry Trotz said it was encouraging to see the way his team responded in the third period without Weber.
''It gives a lot of the young guys some confidence,'' Trotz said. ''It's great for the learning curve.''
Jones got Nashville started with a perfect wraparound at 3:48 that slipped by Ondrej Pavelec. Thorburn tipped in his first goal of the season off a faceoff for the Jets just 22 seconds later.
Josi put the Predators ahead 2-1 only 42 seconds into the second period on a slick 1-2-3 combo play with Craig Smith and David Legwand.
Winnipeg struggled at times to get the puck out of its own zone in the second period. The Jets had a couple of legitimate scoring chances but the closest they came was hitting the post on a long, hard shot from Zach Bogosian.
Instead, it was Spaling who snapped one in at 17:18 to put Nashville up 3-1. But the Jets made up for their struggles early in the period with two goals in 27 seconds.
The first was Scheiflele's shot into the crowd in front of Nashville goalie Carter Hutton that bounced in off one of his own defensemen. Wheeler scored at the 18:40 mark.
The Predators had a power-play goal a few seconds into the third waved off for goaltender interference, but Fisher's goal counted at the 42-second mark to make it 4-3.
NOTES: Jets forward Evander Kane was out of the lineup again with an infection in the hand he injured a fight with Tampa Bay's Eric Brewer on Jan. 7. Kane initially missed four games but returned Jan. 21 to get a goal and three assists in the next four games. Now, he isn't expected to return until after the Olympic break. ... For the pregame skate, the Jets all wore No. 11 jerseys to mark Bell Let's Talk Day and honor Rick Rypien, who signed with the team in 2011 but committed suicide at age 27 before reporting and wearing the number he had been assigned. Rypien had a long history of clinical depression.
---
---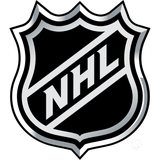 Get more from National Hockey League
Follow your favorites to get information about games, news and more
---