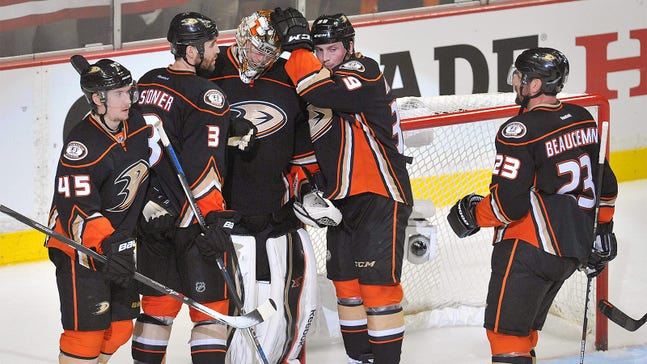 Experience may play a bit of a role in playoff success
Published
May. 1, 2015 12:29 p.m. ET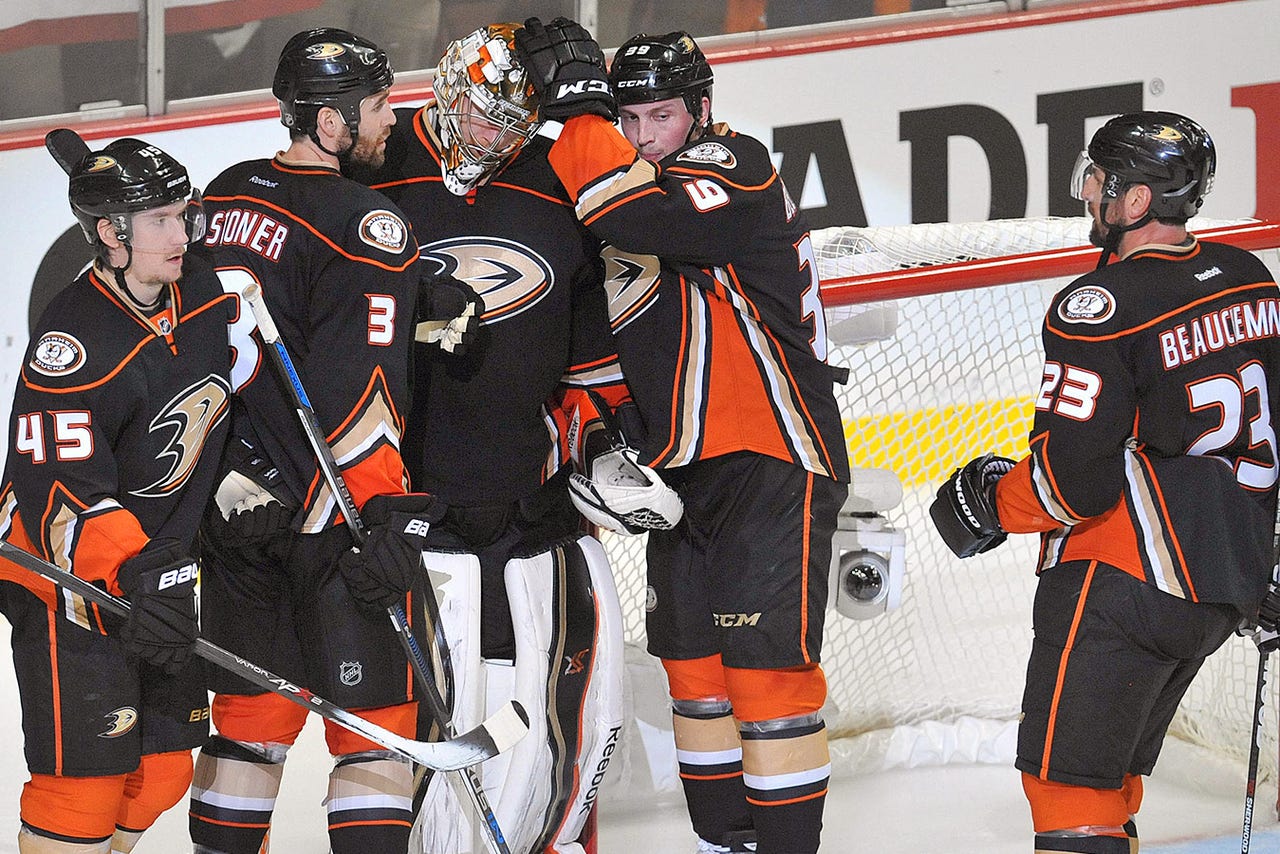 Depending on who you ask, prior playoff experience does or doesn't play a critical role in playoff success.
If you were to ask the Flames 'so, do you think having prior experience in the playoffs is critical to a team's success?' they would practically scream in your face 'no!' The majority of their offensive leaders are under the age of 22 and prior to the playoffs they had a grand total of 89 games of playoff experience between the entire roster. And 64 of those 89 games belonged to just one player, Jiri Hudler!
So let's ask that same question to the Ducks, specifically to a guy like Corey Perry. He'd snap back, a response reeking of attitude 'yeah, it probably plays a little bit of a role.'
Actually, someone did ask him that question, and that wasn't exactly his response:
"You can throw all the experience out the window. It's hockey," he said. "You have to go out there and play the right way. They're here for a reason, they're a good team. They beat Vancouver to get here." 
While Perry is right, the Flames did in fact beat a good team in Vancouver to advance in the playoffs, there is a difference in a team like the Canucks versus a team like the Ducks. As Josh Cooper of Puck Daddy pointed out, there's a difference between a veteran team like the Canucks, who have built impressive playoff experience resumes simply by longevity, and the Ducks, who have built long playoff resumes through mature play and success.
How much experience do the Ducks actually have? They had a grand total of 549 total playoff games worth of experience prior to this year's appearance. And three players have a Stanley Cup ring on their fingers already.
It's impossible to tell whether or not experience plays a significant role in playoff success. But after the Ducks' 6-1 victory over the Flames last night, it appears it may play a bit of a role.
(h/t- Puck Daddy)
Photo Credit: Gary A. Vasquez-USA Today Sports
---
---