National Hockey League
National Hockey League
Enroth makes 38 saves to ensure Sabres' win over Stars
Published
Feb. 7, 2015 10:49 p.m. ET

Despite being nearly doubled up in shots, the Buffalo Sabres found a way to secure their first home win in six weeks.
Jhonas Enroth made 38 saves and Chris Stewart assisted on all three goals for Buffalo in a 3-2 victory over the Dallas Stars on Saturday night.
Tyler Myers, Tyler Ennis and Zemgus Girgensons scored for the Sabres, who managed just 21 shots on goal, compared to the Stars' 40.
"We owe a lot to Jhonas," Ennis said. "He played great tonight. He's been great all year. It was great to get the lead. We got off to a quick lead and then Jhonas, he won it for us."
The win snapped a six-game home losing streak for the Sabres (16-34-3), who last won at First Niagara Center on Dec. 27, and haven't won in regulation at home since Dec. 11.
"I was looking at the crowd here tonight and seeing how filled the building was, despite our season," Sabres coach Ted Nolan said. "I think we have some of the greatest fans in the world, to stick with us. It was nice to get two points for them, for sure."
Overall, it was Buffalo's second win in its last three games following a 14-game losing streak.
Tyler Seguin and Cody Eakin had goals for the Stars (23-21-8), who started a three-game road trip by spotting the last-place Sabres a 3-0 lead and failing to punch in the tying goal despite dominating puck possession throughout the third period.
"It was a game we needed to win," Seguin said. "It's an embarrassing one to lose."
Anders Lindback started in goal for the Stars in place of Kari Lehtonen and made 21 saves. Lindback, recalled Friday from a conditioning stint in AHL Texas, started for the first time since Jan. 15 and is now 2-8 this season.
"We're getting offensive chances, but we've got to defend," Stars alternate captain Vernon Fiddler said. "If you want to win games in this league, you have to give up one goal. You can't give up three goals. It's too tough to score in this league."
The Stars outshot the Sabres 15-8 in the first, but Buffalo scored on its eighth shot to take a 1-0 lead with 1:43 left in the period. Myers took a cross-ice pass from Stewart and fired a shot that deflected into the net off of Stars defenseman John Klingberg, who was tied up with Ennis in front.
Buffalo took a 2-0 lead on its ninth shot, 43 seconds into the second period. A cross-checking penalty on Dallas' Ryan Garbutt in the final minute of the first put the Sabres on the power play to open the second, and Ennis took advantage of a slick back-hand feed from Stewart to score his 13th goal of the season.
"I don't think the shot clock told the full story of the game," Stewart said. "I know they did outshoot us by a lot. But I thought for the majority of the game, we had them on their heels."
Girgensons netted his team-leading 14th goal of the season six minutes into the second period, taking a pass from Nikita Zadorov and tapping the puck into a wide-open net. Stewart had a secondary assist on the goal.
"That third goal was poor play on our part," Dallas coach Lindy Ruff said. "We hung our goalie out to dry on that."
Seguin broke the shutout by scoring his 29th goal of the season with 4:37 left in the second period on the power play.
Dallas cut the lead to 3-2 with 10:13 remaining when Klingberg set up Eakin's goal.
Buffalo did not have a shot on goal for the first 16:33 of the third period, but Enroth made several saves late to preserve the Sabres' second win in their last three games.
"Jhonas played very well, made some good saves," said Ruff, who coached Enroth for four seasons in Buffalo. "I thought we missed the net, but maybe he forced that from the way he's playing."
NOTES: Ruff returned to Buffalo for the second time since being fired by the Sabres in 2013 after 15 seasons. ... Klingberg, a rookie, extended his points streak to five games with two assists. ... Buffalo is now 1-8-0 against Central Division teams this season.
---
---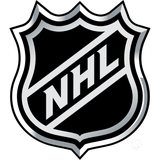 Get more from National Hockey League
Follow your favorites to get information about games, news and more
---