National Hockey League
National Hockey League
Energetic Penguins hit the ice running
Published
Jan. 14, 2013 12:23 a.m. ET

Pittsburgh Penguins coach Dan Bylsma was in the midst of a little speech during his first day at his normal job in eight months when his players stopped suddenly and raised their sticks in the air.
The gesture served as a salute to the hundreds of fans who packed a suburban Pittsburgh hockey complex to watch the Penguins in their first official practice since the end of the NHL lockout.
The response - a chant of ''Let's Go Penguins'' by the folks who crammed elbow to elbow on concrete bleachers - erased any lingering concern about animosity over the four-month work stoppage that cut the league's season nearly in half.
Finally, it's back to hockey.
''It's pretty special to have a packed building,'' Bylsma said.
And it marked a stark contrast to the lockout, when a handful of players - captain Sidney Crosby included - would get together at the same facility for semi-formal drills in front of a handful of curious on-lookers.
The crowded ice and Bylsma's whistle gave things a sense of order following weeks of anxiety that the season might be lost completely.
Instead, it's game on for a team considered a Stanley Cup favorite now that Crosby appears to be fully recovered from concussion-like symptoms that dogged him for the better part of two seasons.
Not that Crosby wanted to get into the stakes on Sunday. His team can get to that down the road.
For once, it was nice to just have things feel like normal. Or at least as normal as preparing for a 48-game season in a week can feel anyway.
''It felt a little bit different,'' Crosby said. ''The meetings were a little bit shorter, just kind of a shorter version of everything, a condensed version. I don't think anything was wrong with that. I didn't mind not having to do fitness testing and shorter meetings.''
Maybe it's because the Penguins have few holes to fill. The team invited just 26 players to camp, meaning there will only be a handful of cuts before the season starts on Saturday in Philadelphia.
The biggest question Bylsma will need to answer over the next six days is who to put on a line with reigning MVP Evgeni Malkin and winger James Neal.
Veteran forward Steve Sullivan signed with Phoenix in the offseason, creating one of the most enviable open jobs in all of hockey.
Forward Eric Tangradi will get the first crack at it on Monday, when Malkin is expected to join the team following a few months playing for the KHL in his native Russia. Malkin appeared to be rounding into form at the end of his KHL run, finishing with 23 goals and 42 assists in 37 games.
Bylsma expects fatigue not to be an issue for Malkin or the other players who took part-time jobs internationally or spent time in the minors while the seemingly endless labor negotiations dragged out.
It certainly wasn't an issue on Sunday, when the 90-minute session was considered ''torrid'' by some of the Penguins coaches.
''It was fast, it was quick and Sidney Crosby was revved up and going, flying up the ice at times,'' Bylsma said. ''I think once we got into some battle areas, you saw some bumping and grinding, some physical play down low that most guys aren't prepared for, at least on a long-term basis.''
There were end-to-end rushes, battles in the corner and a sense of optimism that the ugly finish to the 2011-12 season is now firmly behind them.
The Penguins entered the postseason riding high only to get beat by the Flyers in six games in the opening round of the playoffs.
The series looked more like a series of defense-optional All-Star games. The teams combined for 56 goals in six games, an anomaly that left a bitter taste in Pittsburgh.
Forward Pascal Dupuis says he spent most of the lockout fending off questions about what happened while back in his native Canada.
''It was all anybody wanted to talk about,'' he said.
Pittsburgh would prefer to change the conversation over the next three-plus months in which they'll cram 48 games into 99 days.
Bylsma expects to give No. 1 goaltender Marc-Andre Fleury plenty of rest while giving newly acquired backup Tomas Vokoun a steady workload during the season.
Then again, that could change. Bylsma and the Penguins allow they'll likely have to make some of it up as they go along.
''We'll see,'' Dupuis said. ''I don't think anybody can really predict how this is going to play out, but we're happy to be back.''
---
Follow Will Graves on twitter at www.twitter.com/WillGravesAP
---
---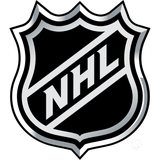 Get more from National Hockey League
Follow your favorites to get information about games, news and more
---