National Hockey League
National Hockey League
Ducks send Caps to 7th straight loss
Published
Dec. 15, 2010 12:00 a.m. ET

The Washington Capitals are getting plenty of shots, but aren't getting the goals to show for their offensive efforts.
Ryan Getzlaf scored 4:03 into overtime to give the Anaheim Ducks a 2-1 victory and hand Washington its seventh straight loss.
The Capitals are on their worst skid since Bruce Boudreau became coach just over three years ago. Boudreau took over when former coach Glen Hanlon's team struggled badly on offense. Boudreau's fast-paced attack changed the fortunes in Washington, but the Capitals are now firing blanks.
"I thought we did everything we could," Boudreau said. "I see us winning a lot of hockey games in the future. Right now, it's frustrating."
Getzlaf added to that frustration with a good hustle play on the game-winning goal. He did much of the winning play, outfighting defenseman John Carlson for the puck on the left boards, spinning around, and firing a shot past goalie Semyon Varlamov from the circle.
"We just (have) to keep scratching and clawing," Getzlaf said. "We're not going to blow anybody out. Tonight, we had to take an extra five minutes, but we were able to get it done."
The Capitals finished with a 32-24 edge in shots, but the game was even after Washington controlled the first period. Washington had 17 shots in the first, a period in which the Capitals took a 1-0 lead on Brooks Laich's goal.
But the Ducks slowed the Capitals in the second and tied it on Joffrey Lupul's power-play goal. Lupul got to a loose puck just in front of Varlamov and pushed it past him with 7:13 left in the period.
The Capitals' usually high-powered offense has been shut out four times in 14 games and produced only nine goals during the seven-game slide.
Washington dominated the first period, outshooting Anaheim 17-7, but the Capitals held only a one-goal lead because goalie Jonas Hiller made some good stops en route to 31 saves.
"It was definitely not our best period," Hiller said. "They put a lot of pressure on us. We gave them way too many turnovers and chances."
The Capitals nearly extended the lead in the second period, but Alex Ovechkin hit the crossbar with a shot during a breakaway. Hiller robbed Nicklas Backstrom with a diving stop a few minutes later.
"When they're not going in, they're not going in," Laich said. "But I thought our team did a great job without the puck. If we play like that, we are going to get rewarded for it."
NOTES: Alexander Semin, the Capitals' leading goal scorer with 18, didn't play because of an injury. ... These teams will meet twice this season for the first time since the 2002-03 season. ... Lupul scored the game-winning goal for Philadelphia against Washington in Game 7 of a playoff series in 2008. ... Anaheim's Lubomir Visnovsky earned his fifth assist in four games.
 
---
---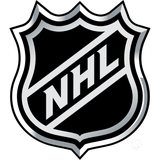 Get more from National Hockey League
Follow your favorites to get information about games, news and more
---