National Hockey League
National Hockey League
Ducks rout Avalanche
Published
Mar. 26, 2009 8:00 a.m. ET

The Anaheim Ducks had to put in overtime in building a four-game winning streak. They made sure there was no drama in earning win No. 5.

Corey Perry scored two goals, Andrew Ebbett had a goal and two assists and the Ducks tightened their hold on a playoff spot with a 7-2 victory over the Colorado Avalanche on Wednesday night.

The Ducks, coming off a 2-1 shootout win in Nashville on Tuesday night, scored 2:11 into the game and led 3-0 after the first period.

"It's always important when you're on the road to get yourself into the game right away," Anaheim coach Randy Carlyle said. "We were able to do that tonight."

James Wisniewski tied a career high with three assists to help the Ducks move into seventh place in the Western Conference playoff race, a point ahead of idle Edmonton.

"It's a perfect time to be going on a streak like this because you want to be going into the playoffs at your peak," Wisniewski said.

Erik Christensen, Teemu Selanne, Rob Niedermayer and Petteri Nokelainen also scored, and Jonas Hiller made 34 saves. Milan Hejduk and Cody McLeod scored for Colorado, which has lost five straight for the third time this season.

"I can tell it's embarrassing because we lost," Avalanche coach Tony Granato said. "We've had two games where we had goals going in our net that shouldn't have gone in. That normally don't go in. There's really not a whole lot more I can say about the game."

The Avalanche, last in the Western Conference, had their second straight blowout loss at home. Edmonton beat Colorado 8-1 last week.

"We've given up 15 goals in the last two games here," Laperriere said. "I hope it's tough for everybody. If guys don't feel ashamed, don't feel embarrassed about this, I don't what they are doing. And in our own building."

Anaheim, which needed two shootouts and overtime to earn three of its last four wins, wasted no time taking control. Christensen skated easily into the Avalanche end, flipped a wrist shot off the post on the short side 2:11 into the game.

Selanne made it 2-0 with 4:21 left in the first. The former Avalanche player grabbed the puck behind Colorado's net, skated to the top of the zone and sent a wrister past Peter Budaj for his 23rd goal of the season.

"We were getting some fortunate bounces," Perry said. "It hasn't really happened in a while. You can't count on that every night."

Perry chased Budaj with his 25th goal with 36 seconds left in the first. Andrew Raycroft took over for the second period, but didn't fare well. He gave up four goals on eight shots, including Perry's second 2:46 into the frame. Budaj, who finished with 18 saves, was back in goal in the third.

"It was tough," Budaj said. "I had a bad goal to start the game. I misplayed (the first goal) and then they kept coming."

The Avalanche spoiled Hiller's shutout bid when Hejduk scored his 26th goal to make it 6-1 halfway through the second. Nokelainen got the goal back 1:54 later.

McLeod made it 7-2 with his 15th goal of the season at 8:32 of the third period.

"It's been a while since we've been on the right side of one of these," Carlyle said. "I can remember vividly about three weeks ago a 6-0 game in Boston that we were on the wrong side of the score. We were fortunate enough the pucks went this way."


Notes


Colorado D Ruslan sustained a knee injury 5:39 into the game and did not return. Salei was upended when he collided with Anaheim forward Bobby Ryan. ... NHL commissioner Gary Bettman attended the game. ... The Ducks have scored nine power-play goals during their winning streak. ... The Avalanche announced that C Paul Stastny will miss 2-4 weeks because of a broken foot. ... Anaheim's last seven-goal game was Feb. 6, 2007, at San Jose.
---
---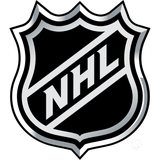 Get more from National Hockey League
Follow your favorites to get information about games, news and more
---