National Hockey League
National Hockey League
Devils reflect on Cup loss, season
Published
Jun. 12, 2012 1:00 a.m. ET

After losing the Stanley Cup Finals to the Colorado Avalanche in 2001, and failing to win consecutive titles, a frustrated and miffed Martin Brodeur refused to talk to the media.
In many ways, Marty is a lot different 11 years later. The ever-present smile is still there ... even after a loss.
Not only did the three-time Cup winning goaltender talk to reporters after the Devils were eliminated from the final round Monday night by the Los Angeles Kings in six games, the 40-year-old said just what Devils' fans wanted to hear after this magical season - he wants another season in New Jersey.
And why not?
A year after missing the playoffs for the first time since 1996, the Devils returned to the elite ranks of the NHL under new coach Peter DeBoer, only to come up two wins shy of what would have been the franchise's fourth Cup.
Along the way, the resurgent Devils had a 102-point regular season and three 30-goal scorers. And they knocked off the Panthers, DeBoer's former team, along with the rival Flyers and Rangers in winning the Eastern Conference for the first time since 2003.
Eventually, they fell victim to the Kings' first championship in their 45-year history. But even in defeat, these Devils were exciting, coming back from an 0-3 deficit to become only the third team in NHL history to force a Game 6 after losing the first three.
''It's disappointing, but it's been a great season for the Devils,'' Brodeur said. ''We came a long way to challenge for the Stanley Cup from not making the playoffs last year. There's only one team that can win, it's not us this time, but we're proud of what we've done.''
Using a more aggressive forecheck, DeBoer turned the Devils into a more entertaining team, one that now seems capable of vying for the Cup on an annual basis. It's a big change from a year ago, when many wondered whether president and general manager Lou Lamoriello had lost his touch and the once-proud team was on a downward spiral.
The good days are back, though Lamoriello has a ton of work to do before the start of next season. The biggest concern is the future of captain Zach Parise, who can become an unrestricted free agent next month. He is the heartbeat of the team.
''No one expected us to be here. We played hard, and we all believed in each other and what we tried to do,'' Parise said. ''No one expected us to beat the Flyers, to beat the Rangers, and we did. In the end, we just came up short here.''
Brodeur's contract is up, as are those of backup goaltender Johan Hedberg, defensemen Bryce Salvador and Peter Harrold. and forwards Petr Sykora and Alexei Ponikarovsky. Also, the entire fourth line of Ryan Carter, Stephen Gionta and Steve Bernier are due new contracts, if Lamoriello so chooses. That line surprised many in the postseason, though it will be hard to forget Bernier's five-minute boarding penalty early in Game 6 that led to three Kings goals and basically decided the Cup.
Starting defenseman Mark Fayne, who played every game this season, is a restricted free agent, as well, and will likely remain with the team.
As the Kings celebrated on the ice Monday, Brodeur, tucked away in the visiting locker room, made it clear he wants to play next season and his top choice is to stay in New Jersey.
To start, Brodeur likes what he sees, especially if Parise can be re-signed. Forward Ilya Kovalchuk, who battled an undisclosed lower body injury in the postseason and scored just once in the last round, is under a long-term deal and should be healthy for the start of next season. He appeared to be slowed by a back ailment, and even missed a game in Round 2 vs. Philadelphia.
Adam Henrique was a find in his first season, scoring 16 regular-season goals and adding five more, including three game winners in the playoffs. Henrique, who added his name to the franchise history books by defeating the rival Rangers in Game 6 with an overtime goal to clinch the conference crown, is a finalist for the Calder Memorial Trophy, given to the league's top rookie.
David Clarkson also had a breakout year with a career-best 30 goals, and rookie defenseman Adam Larsson, last year's first-round pick, showed he was a talent, despite getting little postseason playing time.
''There's a lot of not just young players, but middle-tier players, and I think we found ourselves depth, too, through trades that, hopefully, we'll be able to keep,'' Brodeur said .''Every year, it's hard to keep teams together. Hopefully, we'll be able to make the necessary moves to keep these guys and, hopefully, I'll be a part of it.''
Kovalchuk, who began his career with Atlanta and had never advanced past the first round before this spring, also was optimistic after discovering what it feels like to win in the postseason. After 10 years in the NHL, he finally was able to play in June.
''All year long, we showed a lot of character, and we never gave up,'' said Kovalchuk, who had a team-high 37 goals in the regular season and eight more in the playoffs. ''In the end, it wasn't enough. But we have a lot of positives to focus on, as we look to next year. We will be better.''
Still, it was hard to come to grips with that after shaking hands with the Kings and seeing them hoist the Cup.
''This is the toughest thing I've ever been through in my life to sit here and talk to you guys about it,'' Clarkson said. ''But, we should be proud. We're back where we were thought of for years. We've got to continue to do this year in and year out.
''But this one is a tough one to swallow.''
---
---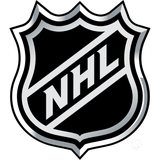 Get more from National Hockey League
Follow your favorites to get information about games, news and more
---