National Hockey League
National Hockey League
Devils hoping for miracle down 3-0
Published
Jun. 4, 2012 1:00 a.m. ET

Only three NHL teams have rallied from a 3-0 deficit to win a playoff series, and just one — the 1942 Toronto Maple Leafs — did it in the Stanley Cup finals.
So the New Jersey Devils will either make history, or soon be history.
With a 4-0 loss to the Los Angeles Kings in Game 3 of the finals on Monday night, the Devils were pushed to the brink of elimination after a 102-point regular season.
A team that began this series looking for its fourth championship and first since 2003 is now in danger of becoming the first team to get swept in the finals since 1998, when Detroit wiped out Washington for the fourth straight sweep in the championship round.
''We're not going to quit until someone's won a fourth game,'' Devils captain Zach Parise said. ''We've got to win four straight, so our approach is just to win the next one. That's all we can do. We'll try to be at our best the next game and start from there.''
After back-to-back 2-1 overtime losses on their home rink, the deflated Devils were completely outplayed over the final two periods.
New Jersey goalie Martin Brodeur was left defenseless by his teammates, who let defenseman Alec Martinez swoop in and jam home his first career postseason goal at 5:40 of the second. That opened the scoring after Brodeur, the NHL's career winningest goalie and four-time Vezina Trophy winner, stopped Dwight King's point-blank shot and his ensuing rebound attempt.
''I had the puck, I covered it with my stick and the guy just pushed me,'' Brodeur said. ''I think the referee was in the wrong position, so I guess it was tough for him to make the call. I think he should have maybe asked the other guys to find out what they saw before making the call.
''It was a huge goal. We were right there. We played well up until that point. We know we can't spot any goals to those guys, because they're not allowing anything.''
Parise skated from one side of the Devils' zone to another to chase Justin Williams' pass to Dustin Brown, leaving Anze Kopitar in a great position in the left circle to score on a wrist shot with one defender behind him.
''During the game we were frustrated. We felt like we liked the way we were playing and we thought we were going to get one. It just didn't happen,'' Parise said. ''It's frustrating when everyone's been playing well and we find ourselves down 3-0 in the Cup finals.''
The frustration eventually got to the Devils in the third period, when they surrendered power-play goals to Jeff Carter and Williams about 2 1/2 minutes apart after staggered penalties against Mark Fayne for cross-checking and Marek Zidlicky for high-sticking. The Kings came only in 6 for 77 on the power play during the postseason.
The Devils have scored only two goals in the three finals games, losing twice in overtime at home before heading to California.
''I'm disappointed, obviously,'' scoreless forward Ilya Kovalchuk said. ''We had a lot of good chances, but couldn't score. So we're going to go practice (Tuesday) and make sure we'll be a desperate team in Game 4.
''Our backs are against the wall, and we can't lose any more. It's never easy, but we got here for a reason and we're not a bunch of quitters.''
Perhaps the key to the game was a squandered opportunity by the Devils' power play, which went into action after an elbowing call against Mike Richards. They had a two-man advantage a minute later after Carter received a double minor for high-sticking Adam Henrique.
But the Devils got only one shot on net during that entire power play, an advantage that had two minutes negated by Zidlicky's tripping penalty.
''It was one of the turning points in the game,'' Brodeur said. ''When you have opportunities like that, you need to try to make them pay. But we didn't do that.
''We've played some really good hockey. It's just that we can't find a way to score goals, and that's tough because you need goals to win. But we're not quitting. We're going to work really really hard and we'll see where that's going to bring us. That's the attitude we've had all season long and through the playoffs. We're just facing a team right now that's doing everything right.''
Particularly Jonathan Quick, who posted his third shutout of the postseason after setting a franchise record with 10.
''He looks good,'' said Brodeur, who at age 40 is 14 years older than Quick. ''I mean, Quick makes the saves that he needs to make. There's no doubt. But they're hard to play against. Put it that way.
''He's not seeing great quality chances. We don't have any room to get better shots on him, so we've got to find a way. It's not the work ethic, just execution.''
The Devils played in the Pacific time zone for the first time since late October, and needed a plane to get to a road game for the first time since April 26 after playing Philadelphia and the New York Rangers in the previous two playoff rounds.
''I don't think that affected us at all, really,'' Parise said. ''I thought we had good energy and we had good legs. Besides, both teams had to do it. It's not like we had a lack of jump or anything like that. The opportunities have been there for us. The difference is that they've been scoring on theirs and we haven't.''
The other two teams that rallied from 3-0 deficits to win a series were the 1975 New York Islanders in the quarterfinals against Pittsburgh, and the 2010 Philadelphia Flyers in the Eastern Conference semifinals against the Boston Bruins.
---
---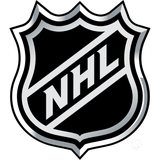 Get more from National Hockey League
Follow your favorites to get information about games, news and more
---