National Hockey League
National Hockey League
Devils eliminated from playoff race with loss
Published
Apr. 22, 2013 4:25 a.m. ET

The New Jersey Devils exited the playoff picture in the Eastern Conference way earlier than they hoped and expected.
And they went out kicking and screaming.
It was hardly a graceful departure for the reigning conference champions. One year after a surprising run to the Stanley Cup finals, they are gone without getting a chance to defend their title in the postseason.
The inevitable elimination came Sunday with a 4-1 road loss against their biggest rival, the New York Rangers - the club the Devils knocked out in a six-game series last year to set up a finals matchup with the eventual Stanley Cup champion Los Angeles Kings.
There was no fanfare this time, no handshake line, confetti or fireworks. No, the end came with New Jersey coach Pete DeBoer off the bench, having been ejected in the final seconds for the latest round of unsportsmanlike conduct directed at the officials.
Referee Chris Rooney had already heard more than enough. The Devils had been assessed a pair of unsportsmanlike penalties when the game was still up for grabs. The first gave the Rangers a two-man advantage, and the second short-circuited a New Jersey power play and led to New York's only power-play goal of the game - one that made it 4-0 in the third period.
''A little frustration on my part,'' said DeBoer, thrown out with 16.2 seconds left. ''Two of our players were given unsportsmanlike conducts in an elimination game. The sensitivity of some of the officials is beyond me.''
The Devils (17-18-10) had won two straight after an 0-6-4 skid to keep their faint playoff hopes alive. They needed to win again on Sunday against the eighth-place Rangers, but even that wouldn't have assured them of a return to the postseason with six days and three games left.
It just would have presented another beacon of hope that maybe it would send the Rangers on a slide, one long enough that New Jersey could knock out New York next Saturday when the teams meet again at Madison Square Garden on the final day of the lockout-shortened, 48-game NHL season.
It wasn't to be.
Rangers captain Ryan Callahan scored 34 seconds in by putting the puck in off the skate of goalie Martin Brodeur, who was looking the other way. Derek Stepan also scored in the first period, Taylor Pyatt made it 3-0 in the second, and Callahan scored the power-play goal in the third that all but sealed New Jersey's fate.
Henrik Lundqvist made 26 saves, and the only thing that prevented this from being a shutout loss for the Devils was Andrei Loktionov's goal with 6:30 remaining that made it 4-1 way too late.
''We lost our composure,'' Brodeur said. ''We knew this time was going to come eventually, even if we had won six games. I don't think we could've made the playoffs anyway. It was just a matter of when it was going to happen.
''You could just feel it when things didn't go our way in this game. We quit. We took a lot of penalties. There were a lot of conversations toward the referees. A lot of things we usually don't let affect us, and they did affect us.''
It wasn't clear what set off the Devils to go so far to be penalized multiple times for complaining. The first was a bench penalty for abuse of officials with 5:18 left in the first, and the next was an unsportsmanlike call against forward Patrik Elias during a power play 3:42 into the third.
The ultimate was when DeBoer was told to leave the bench once his team was hopelessly behind with just a few seconds left.
''I think it was a little too much,'' star forward Ilya Kovalchuk said of the ejection. ''We all respect the refs, and we all try to do our jobs, but you can't do that in the last seconds in front of everybody. You have to have some respect for the other people in the game, especially the head coach.
''(Rooney) knows we're out of the playoffs, and everybody is frustrated - 15 seconds left, you don't have to put on a show.''
Instead this proud franchise is dealing with the harsh reality that the season is over. Losing in June is tough enough to take, but being shown the door in late April is almost inconceivable.
''It hasn't sunk in,'' DeBoer said after the Devils failed to reach the postseason for the second time in three years. ''I think you don't want to think about it until it's actually a reality.
''There's frustration. It's not the way you want to go out. That's how it ends for us. We'll have to regroup and fix it going forward.''
While the Devils have missed the playoffs twice in three years, New Jersey has been left out of the tournament only two times in 16 seasons.
''It's difficult to take,'' said Brodeur, who has been with the Devils all those years. ''We've competed real hard all year. At the end of the day, when you don't score timely goals, it's going to hurt you. Especially in a shortened season. Injuries got to us a little bit. You don't like to make excuses, but there are a lot of different reasons why we're not there.''
The Devils came into Sunday's game with some momentum. They had won two in a row, including a 6-2 home victory Saturday over Florida, and they had Kovalchuk back in the lineup after a shoulder injury sidelined him during the long losing streak.
''We pride ourselves on being there every year,'' forward Stephen Gionta said. ''Unfortunately, we're not. It definitely hurts. The organization prides itself on winning and being in the playoffs every year. Anything less is a disappointment.''
Madison Square Garden fans serenaded the Devils with chants of ''Season's over!'' as time ticked down in the third.
The Rangers still have work to do to secure their postseason berth. What they surely don't want is for their season to be on the line when the Devils come back in less than a week.
With nothing else to play for, New Jersey would surely love to deliver the knockout blow to New York for the second year in a row.
At least outwardly, the Rangers took no satisfaction in snuffing out the Devils' playoff chances.
''Nothing right now,'' Lundqvist said when asked what he felt about eliminating New Jersey, ''because they are coming back here in six days, and they can do the same thing to us. Ask me on Saturday.
''I try not to look too much at the standings. We just have to take care of business. If we do our job, we're in.''
---
---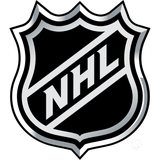 Get more from National Hockey League
Follow your favorites to get information about games, news and more
---