National Hockey League
National Hockey League
Devils blank Flyers in home opener
Published
Jan. 22, 2013 12:00 a.m. ET

Martin Brodeur and the New Jersey Devils have started the lockout-shortened season in playoff form. The Philadelphia Flyers seem to have missed the opening bell.
Brodeur made 24 saves for his 120th NHL shutout, Ilya Kovalchuk scored on a short-handed penalty shot, and the Devils won their home opener in front of an enthusiastic sellout crowd with a 3-0 victory over the winless Flyers on Tuesday night.
It was the first meeting between the long-time divisional rivals since New Jersey eliminated Philadelphia in five games in the Eastern Conference semifinals. The Devils again had the Flyers' number and beat them for a fifth straight time.
Travis Zajac and David Clarkson scored first-period goals to provide all the offense Brodeur would need en route to his 10th shutout of the Flyers.
''It was a long time coming,'' Brodeur said. ''I thought we had a great run in the playoffs, and our fans were great. With the lockout, we didn't know how these fans would respond. They showed tremendous support.
''I thought we played pretty good and gave them some excitement. Hockey is back in New Jersey, I guess.''
The Flyers dropped to 0-3, matching their worst start since they also lost their first three games in the lockout-shortened 1995 season.
Philadelphia rebounded that year to win the Atlantic Division, and the Devils won their first Stanley Cup championship that season with Brodeur in goal.
''It's not time to panic, but we have to tighten the screws,'' Flyers goalie Ilya Bryzgalov said. ''After the bad start we can't keep losing games anymore because you will never get out from the bottom of the standings because you don't have enough games.
''That's why we have to be with the attitude that's it's the playoffs.''
The 40-year-old Brodeur was in postseason form, especially in the first period when he stopped all nine Flyers shots.
''It shows how good an athlete he is,'' Clarkson said of Brodeur. ''Marty is one of the best athletes I've played with. It's impressive to see him at that age doing what he's doing and having fun doing it. He makes us a better team every night.''
The Devils had only three shots in the first period, but Zajac and Clarkson scored. That duo also had goals in the Devils' 2-1 season-opening win over the Islanders on Saturday.
''They only had three shots so I don't think we played bad hockey,'' Flyers forward Max Talbot said. ''The only thing we can do is keep working hard. It would be easy to panic. It's about work ethic. Yes, it's three games and we don't have a point but we need to keep working and battling.''
Kovalchuk, who played in Russia during the lockout and was a little late in getting back for training camp, brought the crowd of 17,650 to its feet on the Devils' fourth shot of the game early in the second period. He was hooked by defenseman Kimmo Timonen on a semi-breakaway and was awarded a penalty shot at 2:44.
The 29-year-old Kovalchuk wasted no time once the puck was put down at center ice. He skated quickly at Bryzgalov and beat him with a backhander to the upper part of the net for his first goal of the season.
''It's a 50-50 chance and I was fortunate to score,'' Kovalchuk said. ''He's a big goalie and I knew he would go down if I faked him. I beat him this time, but it's a long season.''
The only question after that was whether Brodeur would add to his career-leading shutout total. Wayne Simmonds had the best scoring chance with a shot from the right circle that had Brodeur out of position. However, the 19-year veteran slid across the crease and made a pad save.
It must have frustrated Simmonds because he bumped Brodeur after another glove save later in the period, sparking a little melee. Clarkson and Simmonds traded punches in a third-period scuffle.
''I didn't hit him too hard,'' Simmonds said. ''I just gave him a little push that I kind of thought he over exaggerated, and it worked. He is one of the best goalies who ever played. He can do whatever he wants in this league.''
The Flyers held New Jersey without a shot for a 12:25 span in the first period but still trailed 2-0.
Zajac gave the Devils the lead after only 67 seconds. The center who signed a $46 million contract last week, stopped a point shot by Bryce Salvador right at Bryzgalov's doorstep and tucked the puck around the goalie into an open net.
Clarkson extended the lead to 2-0 with 24.9 seconds left in the opening period with a fluky power-play goal. He centered the puck from the side of the net, and it hit off the stake of Flyers forward Ruslan Fedotenko and caromed into the net.
Brodeur had three excellent saves in the opening 20 minutes. He made a skate save on a point shot by defenseman Andrej Meszaros, stopped Fedotenko on a rebound, and made a one-on-one stop against Scott Hartnell with the Flyers coming at him in waves.
Notes: Brodeur also has 10 shutouts against the Islanders. ... Kovalchuk's goal was the Devils' first short-handed, penalty-shot score since Zach Parise had one on Oct. 21, 2011 vs. San Jose. ... Kovalchuk has scored on three of four penalty shots in his career. ... New Jersey is 17-8-5 in home openers. ... Tye McGinn, recalled from Adirondack of the AHL on Monday, made his NHL debut for the Flyers. He replaced Zac Rinaldo who sustained a cut to his right thigh against Buffalo on Sunday. ... Philadelphia RW Danny Briere missed his third straight game. He broke his left wrist playing overseas during the lockout. ... Former Islanders D Bruno Gervais, who signed as a free agent during the offseason, made his Flyers debut.
---
---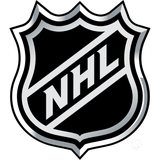 Get more from National Hockey League
Follow your favorites to get information about games, news and more
---