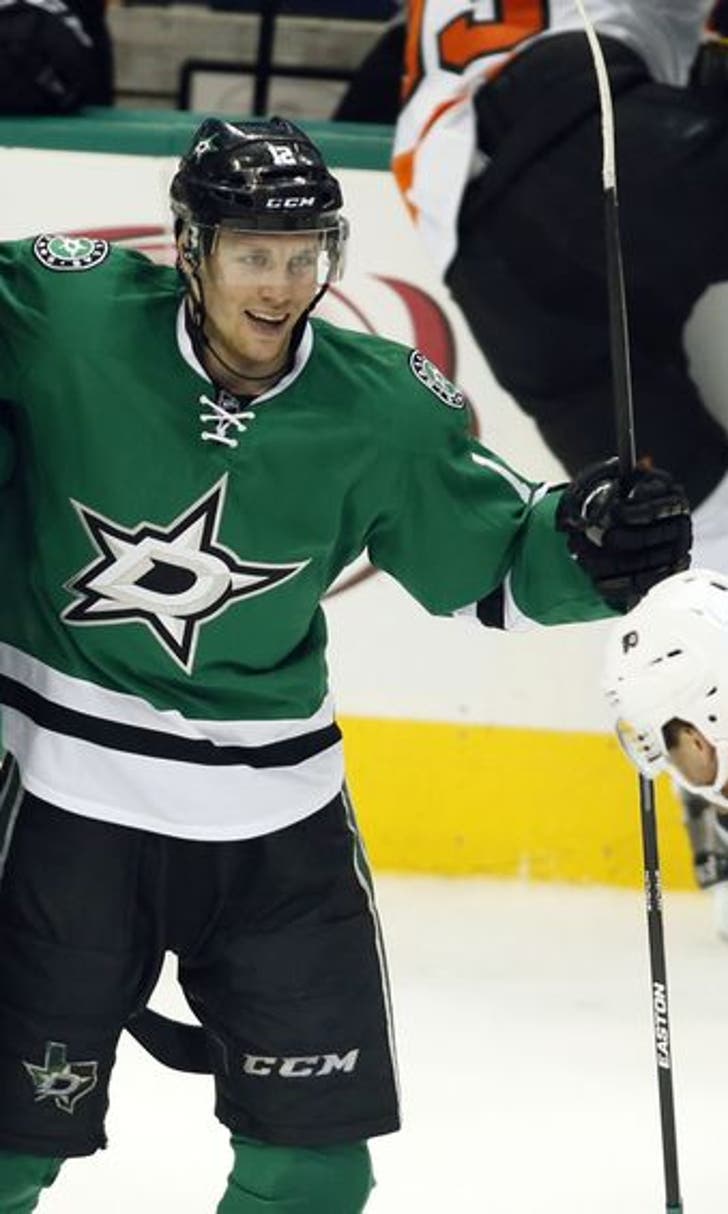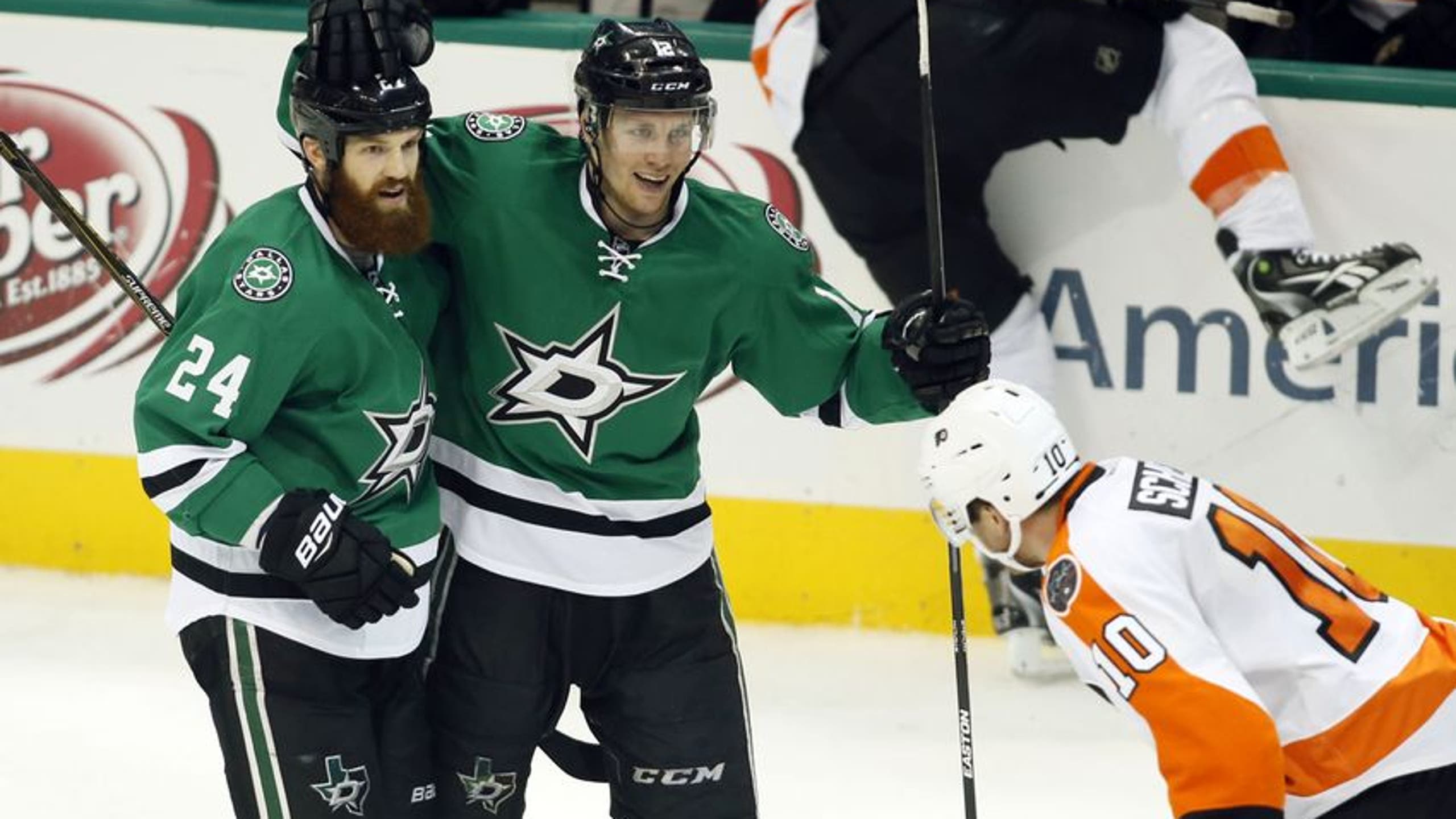 Dallas Stars Snap Flyers' Streak With Fast-Paced 3-1 Victory
BY Fansided and Micaela Hamid/FanSided via Blackout Dallas • December 17, 2016
With a strong sixty minute effort, the Dallas Stars stood tall on home ice to snap the Flyers' ten game win streak.
Game Recap
The Stars and Flyers both set an incredibly fast pace straight out of the gate, a tone that characterized the entire game.
The Flyers pulled ahead with their forechecking and rebounding, drawing first blood with a rebound goal from Taylor Leier in the first period. The Stars continued trying to build up their momentum from there, but went into the second period still down one.
Radek Faksa opened up the Stars' scoring within the first five minutes of the second period with another rebound-originated shot. The Stars continued to hold their own thanks to strong play from Antti Niemi, along with their ability to shut down offensive efforts from some of the Flyers' biggest names.
Adam Cracknell gave the Stars their first tally early in the third period. Late in the same period, the Flyers got their first power play chance, a dangerous situation for the Stars. However, the Stars killed off the penalty and tied it up in a bow with an empty netter from Jordie Benn to finish it off at 3-1.
stars
Puck Prose 1 dDallas Stars Forward Cody Eakin Suspended 4 Games
More headlines around FanSided:
1 d - Dallas Stars' Silly Mistakes Are Costing Them Dearly1 d - Dallas Stars Get Everything Except Two Points Out Of Loss To Rangers1 d - Dallas Stars' Niemi Shines in Shutout Loss to Rangers1 d - New York Rangers win Despite Lundqvist Injury Scare2d - Dallas Stars Aim to Maintain Momentum Against RangersMore News at Blackout Dallas

Thoughts and Observations
Staying in line
The Stars have switched up their lines a lot recently, but I think they've found some combos that work well for them. The Benn-Faksa-Ritchie line generated a lot of energy and aggression when it came to offensive chances in this game, culminating in that go-ahead goal from Faksa.
Ruff switched lines during play also, and what started out at Roussel-Seguin-Eaves ended up McKenzie-Seguin-Cracknell, and that was also a productive and energetic line that helped the Stars' final tally.
Of course, the defense contributed to the offense, as usual. Johnny Oduya got off some good shots, and Esa Lindell also helped create some instrumental runs.
Finding Niemi
Even though Kari Lehtonen has seemed the stronger goalie for a few streaks throughout the season so far, Niemi is proving key in keeping the Stars' final goals against number low. He remained quick and agile throughout this game, allowing only one goal through on 32 shots.
The Flyers got in more shots than the Stars (who had 28 this afternoon), but were still denied. So expect to see Niemi's reign continue as the Stars forge ahead on this homestand.
Fighting chance
A real turn-around moment was when Jason Spezza dropped the gloves with Brandon Manning before the Stars had scored. The fight was short and lively, but it certainly affected the Stars' mood, as they opened up their scoring very shortly after.
If a morale booster is what the Dallas Stars have been missing in their quest for more wins, by all means, let's get Beast Mode Benn back at least once a game. Anybody else with me?
Overall, the Stars tightened up many weak areas of play and succeeded in keeping the Flyers from producing power play chances, and redeemed their previous loss to them.
The Stars will continue their homestand Tuesday as the St. Louis Blues visit the AAC. With a bit of a break in between, we'll have to wait and see if the Stars can build on the momentum of this win to achieve their second consecutive win this season.
More from Blackout Dallas
This article originally appeared on
---
---