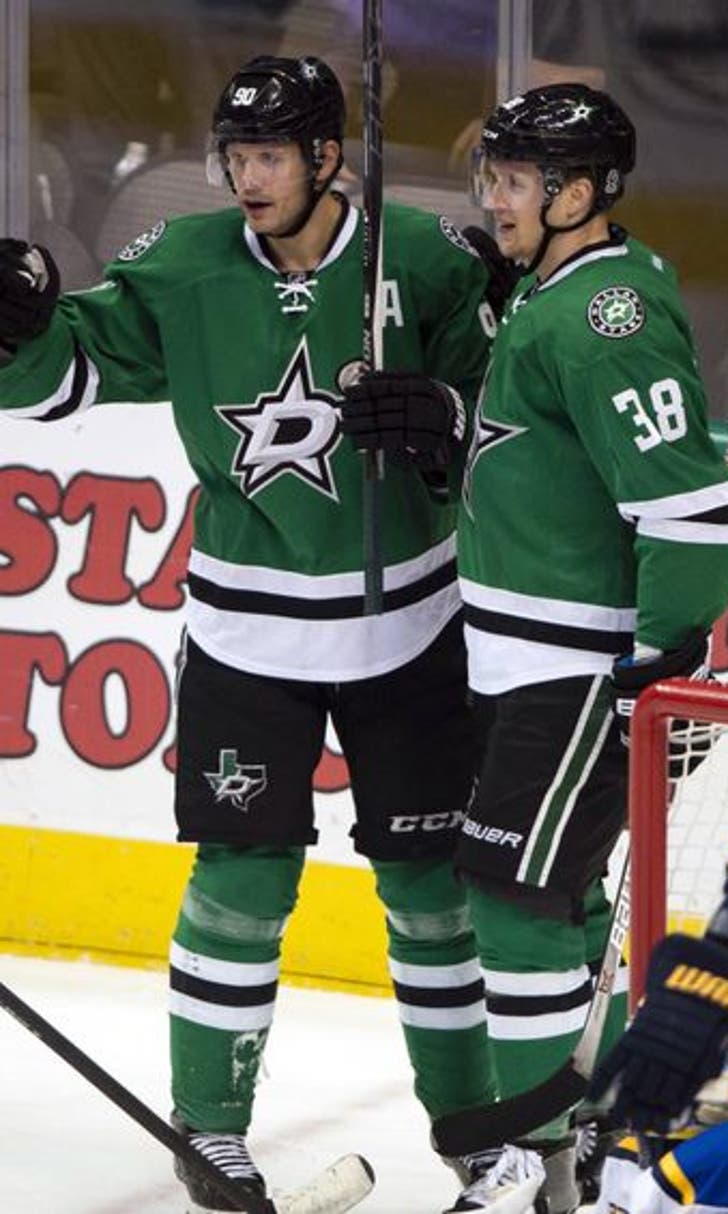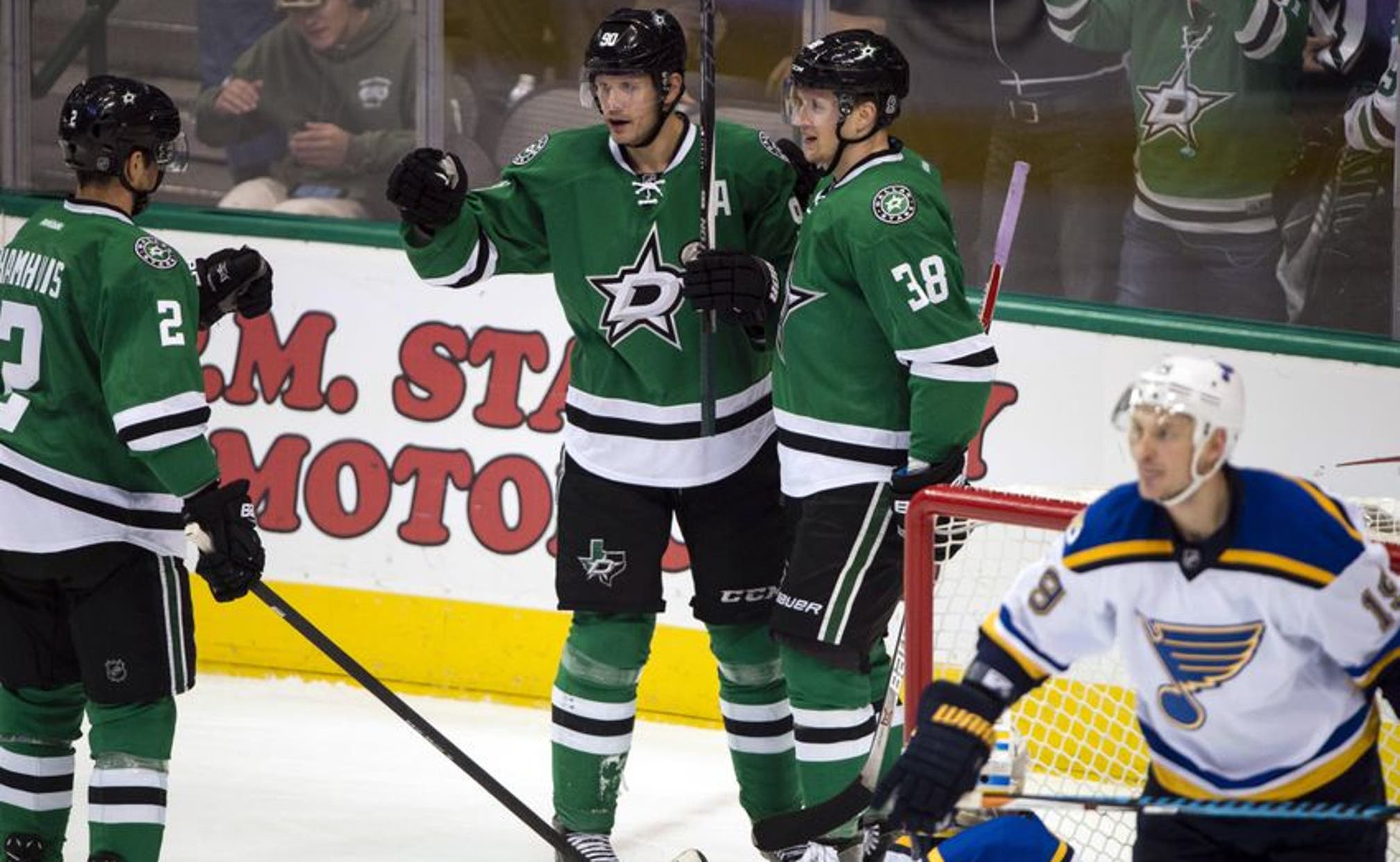 Dallas Stars Seeing Complete Role Reversal On Ice
BY Fansided and Josh Clark/FanSided via Blackout Dallas • December 21, 2016
It's the complete role reversal. The Dallas Stars seem to finally have found something that works on defense, but now their offense is beginning to stall. Can it be fixed?
The Dallas Stars need some serious help on offense. No, this is not a misprint. No, I didn't mean to type "defense." The Stars are legitimately struggling to produce on offense and it's hurting them.
Talk about switching identities. Back in 2015-16, the Stars were offensive juggernauts, scoring 3.23 goals per game. It wasn't uncommon for the Stars to win a game by a 4-2 or even 5-2 margin on a typical night.
Their defense and goaltending was where they stumbled, and even these deficiencies were only slight and rarely noticeable throughout the regular season. That's why the Stars won 50 games and the Central Division title. The Stanley Cup Playoffs were where the negatives prevailed on defense and in the crease.
This year, things are sadly different. Over the past month or so, the Stars' defense and goaltending   have stepped up and really shifted into a consistent gear. In seven of the past nine games, the Stars defense has allowed two or less goals in regulation. The goaltending duo of Antti Niemi and Kari Lehtonen has been nothing short of impressive and has given the Stars a real chance to win.
stars
Blackout Dallas 8wDallas Stars Prepare To Host Emotional Hockey Fights Cancer Night
More headlines around FanSided:
13w - Dallas Stars Lose Radek Faksa To Injury In World Cup13w - Dallas Stars: World Cup Action In Full Swing14w - Dallas Stars Updates: Breaking Down Tyler Seguin's Injury14w - Dallas Stars Pull Tyler Seguin From World Cup Due To Injury14w - Dallas Stars Hopping On WCH Stat Sheet EarlyMore News at Blackout Dallas

But the offense is where the productivity is being halted. Yes, you read that right.
The Stars are currently 18th in the NHL in goals for per game at 2.53. That's quite the fall from first overall. The biggest problem is that there really isn't any obvious reason for the decrease in production.
During the offseason, Dallas lost some serious pieces on defense. Alex Goligoski, Jason Demers, and Kris Russell all found new homes. Those were three consistent starters that helped out in multiple areas. While the Stars added veteran Dan Hamhuis in free agency, they had to rely on a number of young and inconsistent defensemen to start this year.
In terms of offense, the Stars didn't lose much. Vernon Fiddler and Colton Sceviour were the only regular starters that signed with new teams, and the two of them combined for only 23 of the Stars' 265 goals on the year.
So all of their prime contributors are still around. Now, to be fair, Mattias Janmark (knee) and Ales Hemsky (hip) have basically been out all season on the injured reserve. Patrick Sharp has been on and off the IR as well.
But the prime contributors are still on the ice on a nightly basis. Jamie Benn, Tyler Seguin, and Jason Spezza are still out there.
They are receiving significant aid from some of their bottom-line players, like Radek Faksa, Curtis McKenzie, Devin Shore, and Adam Cracknell. In addition, Patrick Eaves is leading the Stars' in goals scored with 12.
The problem is, the Stars desperately need consistent scoring right now that they are not receiving. While the defense and goaltending are holding the line, the offense is struggling along.
Every once in a while, they will hit a random spurt and score five or six goals. But if all of the other nights consist of Dallas tallying a measly one or two, things won't even out.
Last night's loss to the St. Louis Blues was simply a matter of bad bounces and a lack of scoring. A bad turnover by the defense in 3-on-3 overtime was the cause of the game-winning goal. But, as Spezza mentioned in the post game interview, the Stars should not have let them hang around that long. Usually, Dallas would have found a way to score more than two goals on 38 shots.
But right now, that's not happening. For the past few weeks, different Stars players and even head coach Lindy Ruff have talked about the Dallas Stars needing their best players to be their best players at such a critical point in the season.
If they can't get that to start on offense, the Stars will slowly continue this descent that they are currently on. With a crucial set of games coming up, can they turn things around?
More from Blackout Dallas
This article originally appeared on
---
---