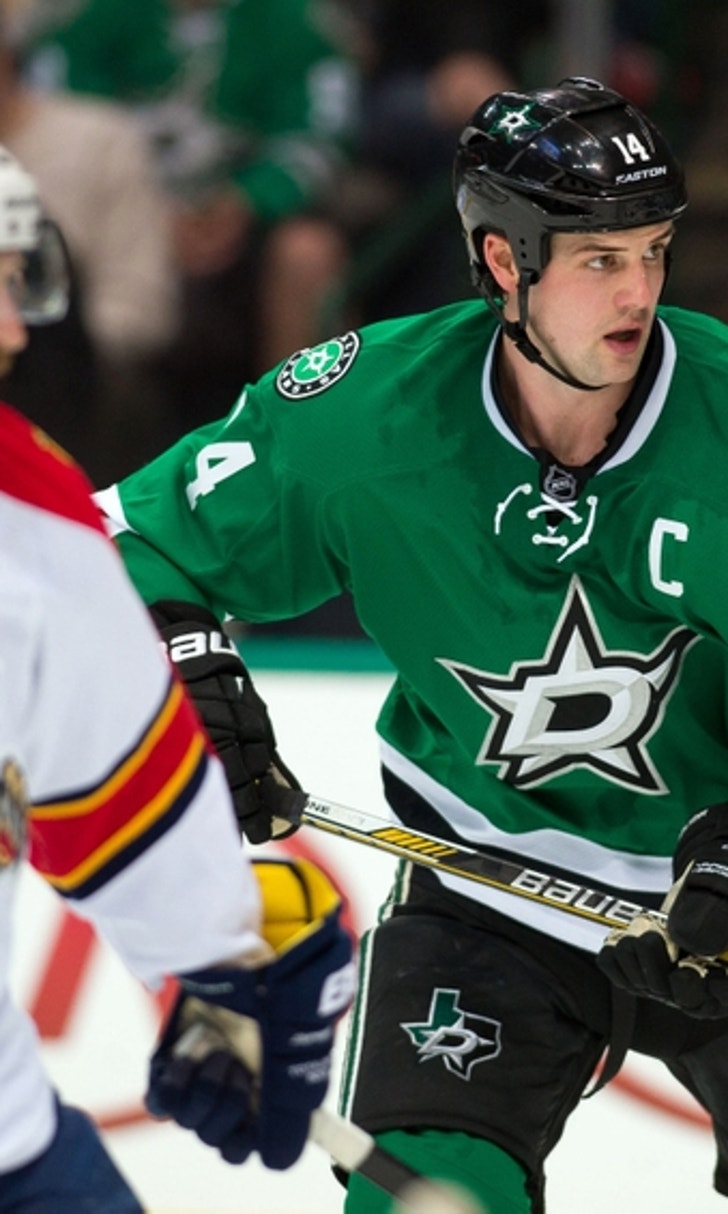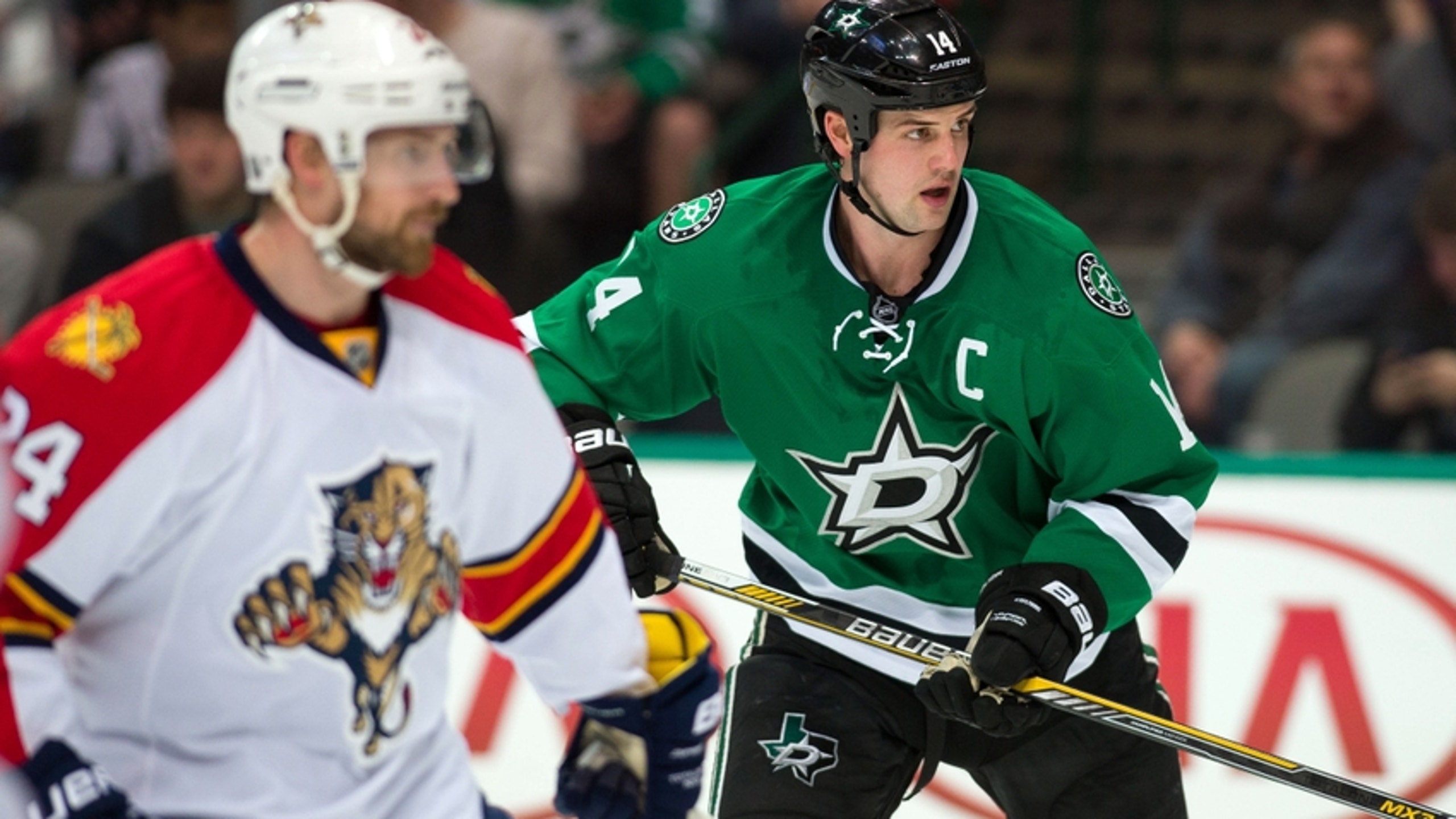 Dallas Stars Aim to End 2016 on a High Note Versus Florida Panthers
BY Fansided and Allison Scott/FanSided via Blackout Dallas • December 31, 2016
It's New Year's Eve, and the Dallas Stars are looking to end the year on a high note. They welcome the Florida Panthers tonight in hopes of a fourth straight win.
To say that 2016 has been an interesting year would be an understatement. The Dallas Stars would surely agree with all of the highs and lows they experienced over the past 12 months.
It will be over tonight at midnight, but before the ball drops the Stars will host the Florida Panthers, hoping to earn a final two points before the year's end. Puck drop is set for 7PM CT.
Records and Scores
Dallas is (16-14-7) after having easily their best month of the season. They most recently defeated the Colorado Avalanche Thursday night in a 4-2 outing that saw two goals from Tyler Seguin and a beautiful top shelf tally from Jamie Oleksiak. Dallas will look for continued production from their best players as they host their final game of 2016 tonight.
Florida is (15-14-8) through the 2016 leg of the season thus far. They fell to the Montreal Canadians Thursday night in a 3-2 overtime battle. Five of their last seven games have gone past regulation, but the Panthers have only been victorious in one of those overtime or shootout efforts. Tonight they will aim to get the job done in regulation over the Stars.
Storylines
Showing Up, Finally
Dallas struggled at the beginning of the season. That is a fact that few would argue, even the players themselves. They were confused and discombobulated with little consistency.
Since then, though, they have seemingly turned it around. The Stars are a more defensively responsible club with two very capable goaltenders. They are getting offensive contributions from their big money players and have found health throughout the line-up for what feels like the first time all year.
The puzzle pieces are falling into place for a solid second half of the season for this team and it could not have come at a better time.
No team, especially not the reigning Central Division regular season champions, wants to drop the ball. That is especially true for a team with some unbelievably talented players like the Stars.
Dallas has a first line that can compete with any opposing trio in the league. They have defenders with the ability to play in all three zones and get on the score sheet often. The Stars have goaltenders with the skill set to make jaw-dropping saves on a nightly basis that keep the team alive when games could easily get out of reach.
Although it took the better part of the first half of the season, Dallas can be nothing but happy with their play over the course of the last month. They have to be proud of their ability to comeback from a slow start and really make a splash. That should be made easier with the highly anticipated return of Patrick Sharp, who missed a dozen games with concussion-like symptoms.
While their efforts are far from over, Dallas can be happy with where they are at and can only expect to play accordingly tonight.
Goaltending Injury Scare
Through all the issues Dallas dealt with at the start of the year, all of the injuries to forwards and then the string of defensive health issues that followed, Stars goaltenders remained strong and healthy. That position was the one that went untouched despite the misfortune Dallas was dealing with.
However, the streak of health for net minders in victory green was challenged in Thursday night's match-up. Kari Lehtonen was in the crease when Colorado's Tyson Barrie ran him over, followed by a collision with Jarome Iginla only a few minutes later. While the former merely forced No. 32 out of position, the latter stung.
Lehtonen remained on the ice for a decent amount of time after Iginla's hit and he left the game. For the first time all season the Stars were faced with the possibility of losing a goaltender to injury. Especially considering the play of Lehtonen of late, it was nerve wracking to see him fall to the ice and not get up for a while.
More from Blackout Dallas
Antti Niemi then replaced Lehtonen as he headed to the Stars' locker room to be checked out, leaving his status questionable at best. Niemi surrendered one goal in his time in net for the Stars, who eventually won 4-2.
Just before the end of the game, Lehtonen made his return to the Stars' bench and he even skated onto the ice to celebrate the victory with the team.
It was said that No. 32 was simply going through protocol to make sure he was okay and did not sustain a serious head injury and Lehtonen is not expected to miss any time.
This news is nothing short of miraculous for Dallas, who is just now finding their identity in the league this season. Hopefully the streak of health for net minders on the Stars will be a trend that continues for a long time to come.
Injuries
Dallas will play without Ales Hemsky (hip) and Mattias Janmark (knee) in the line-up for the bulk of the regular season. Antoine Roussel (upper-body) is currently on injured reserve and will not play.
The Panthers will be without Jonathan Huberdeau (achilles), Alex Petrovic (lower-body), Reilly Smith (concussion) and Aleksander Barkov (undisclosed) in tonight's match-up.
Line Predictions
Dallas Stars
Jamie Benn – Tyler Seguin – Jason Spezza
Curtis McKenzie – Radek Faksa – Brett Ritchie
Lauri Korpikoski – Cody Eakin – Patrick Eaves
Jiri Hudler – Devin Shore – Adam Cracknell/Patrick Sharp*
Kari Lehtonen
Antti Niemi
*Where Sharp will fall in the line-up is up in the air as he is returning after missing a significant amount of time. He will eventually end up in the top six, but might see limited ice time tonight.
Florida Panthers
Jussi Jokinen – Vincent Trocheck – Jonathan Marchessault
Seth Griffith – Nick Bjugstad – Jaromir Jagr
Michael Sigarbossa – Denis Malgin – Colton Sceviour
Kyle Rau – Derek MacKenzie – Paul Thompson
Keith Yandle – Aaron Ekblad
Mark Pysyk – Michael Matheson
Jason Demers – Jakub Kindl
Roberto Luongo
James Reimer
Prediction
Dallas will end 2016 on the right foot with a 5-3 victory over the Florida Panthers.
---
---