National Hockey League
National Hockey League
Cup finalists going different directions
Published
Dec. 20, 2010 12:00 a.m. ET

This season has been an interesting study in contrasts so far between the 2010 Stanley Cup finalists Chicago Blackhawks and Philadelphia Flyers.
Both teams came off a summer having made several roster moves to stay under this season's $59.4 million salary cap. But as the midseason approaches, they appear headed in different directions.
The defending Stanley Cup champion Blackhawks entered this week with 37 points and tied with the Los Angeles Kings and Phoenix Coyotes for 10th overall in the Western Conference standings. But the Blackhawks have played more games than either the Kings or Coyotes.
Meanwhile, the Flyers were the top team in both the Eastern Conference and the league's overall standings with 49 points, sitting five points ahead of the second overall Pittsburgh Penguins.
So why are the Blackhawks struggling while the Flyers are thriving?
The Blackhawks' need to get under the salary cap last summer resulted in the loss of eight key players from their championship roster, including Dustin Byfuglien, Andrew Ladd, Kris Versteeg and Antti Niemi via trades and free agency, which was a considerable blow to their roster depth.
The Flyers traded away popular but oft-injured veteran winger Simon Gagne last summer to become cap compliant, but thanks to their impressive forward depth -- led by Mike Richards, Jeff Carter and Claude Giroux -- it had no adverse impact upon their performance this season.
Injuries have hit both clubs hard this season. Two of the Blackhawks best forwards, Patrick Kane and Marian Hossa, are currently sidelined, while Flyers top defenseman Chris Pronger was recently knocked out of their lineup for at least six weeks with a foot injury.
For the most part, however, the Flyers haven't lost as many key players to injury as the Blackhawks, and given the latter's weakened depth entering this season, losing guys like Hossa and Kane had a deeper impact.
The Flyers bolstered their blueline depth last summer with the additions of Andrej Meszaros and Sean O'Donnell. They won't fully replace the injured Pronger, but their presence will help blunt the sting of his absence.
The play of both clubs' best defensemen has also been a significant factor.
Prior to Pronger's injury, he was having a steady if unspectacular performance, with 16 points and a plus-minus of +6, on pace for a 37-point season.
Chicago's Duncan Keith, winner of the 2010 Norris Trophy and a finalist for playoff MVP honors last spring, had more points than Pronger (21) but has struggled defensively this season with a plus-minus of -9, the first time since his rookie season of 2005-06 he's been on the minus side of the ledger.
Goaltending is perhaps the biggest factor in why the Flyers are flying high while the Blackhawks are battling for a playoff spot.
The Blackhawks signed former Dallas Stars netminder Marty Turco to a one-year contract after spurning Niemi's salary arbitration award, but it's been painfully obvious so far that Turco (8-8-2, 3.06 GAA, .896 SP) is no longer an elite goaltender.
Turco's struggles have allowed rookie Corey Crawford to play himself into the starting role (10-6-1, 2.39 GAA, .914 SP), but if the veteran fails to improve it could be a problem, especially if Crawford should struggle in the second half.
A rookie has also played his way into the starter's role in Philadelphia, as Sergei Bobrovsky's outstanding performance thus far (15-4-3, 2.32 GAA, .923 SP) has not only been a major factor in the Flyers strong start but has also made "Bob" a fan favorite.
He's also been ably assisted by veteran Brian Boucher (7-3-2, 2.11 GAA, .922 SP) and together they've been among the league's top goalie tandems. Waiting in the wings is playoff hero Michael Leighton, freshly returned from back surgery and itching to get back into action.
With that kind of depth to draw upon it's little wonder the Flyers find themselves atop the league's standings.
With another 3 1/2 months remaining in this season's schedule, a lot can happen which could affect the current positioning of both teams in the standings, but at this point it appears the Flyers are poised to dominate the Eastern Conference whilst the Blackhawks have no assurance of landing a playoff berth in a very tight Western Conference.
---
---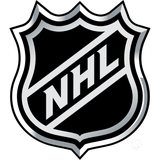 Get more from National Hockey League
Follow your favorites to get information about games, news and more
---