National Hockey League
National Hockey League
Coyotes play tighter defense, win 1st
Published
Jan. 23, 2013 12:00 a.m. ET

When Steve Sullivan joined the Phoenix Coyotes, he knew it was a team where players had specific roles and that his would be to create scoring chances.
Three goals in his third game is a good start.
Sullivan had his eighth career hat trick, Oliver Ekman-Larsson had two goals and an assist and the Coyotes beat the Columbus Blue Jackets, 5-1, Wednesday night for their first win of the season.
''You're brought in for a certain reason, and you don't want to disappoint,'' Sullivan said after posing for pictures with the three pucks from his hat trick. ''It's no different for myself, so I try to go out and do the best I can. If the goals come, that's great.''
Lackluster defensively in its first two games, Phoenix was much more sound in its own end and created some good scoring chances because of it, sending 42 shots at Columbus goalie Steve Mason in his first start of the season.
Sullivan found the back of the net with three of them for his first hat trick since Dec. 14, 2009, against Columbus while he was playing for Nashville.
Ekman-Larsson had the kind of game the Coyotes have been expecting from their young defenseman since drafting him with the sixth overall pick in the 2009 draft, finishing with his first career three-point game.
Antoine Vermette and Mikkel Boedker had two assists each, nine players had at least a point, and Jason LaBarbera was sharp in his first action of the season, stopping 21 shots after starter Mike Smith left midway through the first period with a lower-body injury.
Playing more like they did while winning their first NHL division title last season, the Coyotes avoided their first 0-3 start since 1985-86, when the franchise was still in Winnipeg.
''We were just more committed to the puck,'' Coyotes coach Dave Tippett said. ''We weren't trying to make a fancy play every time we touched the puck. We got it deep every time we had to, we blocked more shots, we defended better.''
Columbus, one of the surprise teams of the early season, was solid in the first period against Phoenix, getting a goal from Fedor Tyutin and some big saves from Mason, getting his turn after Sergei Bobrovsky started the first two games.
But once the Coyotes started scoring, Columbus came unraveled, looking more like the team that had an NHL-worst 65 points last season, not the rebuilt version that split a pair of shootout games against Nashville and Detroit to open this season.
''There were a few good things, but there was lots of things that we have to address and repair,'' Columbus coach Todd Richards said. ''Some of it came down to a pure will, a want to compete and battle. We've had it and when we lose it is when we become undisciplined and making some bad mistakes.''
A year ago, Phoenix surged to the Pacific Division title behind a tight-checking style and superb goaltending by Smith.
Neither was working through the first games this season, the defense giving up too many good scoring chances and turnovers, and Smith too many goals that wouldn't have gotten by him last season.
Phoenix allowed 10 goals the first two games, against Dallas and Chicago, and all those came against Smith, who began the day with a save percentage of .825.
The Blue Jackets put up plenty of shots against the Coyotes the last time these teams met, peppering Smith with 54 on April 3. He stopped them all, though, setting an NHL record for most saves in a shutout.
He didn't get a chance to match it, facing four shots before leaving the ice during a timeout.
LaBarbera sprawled to kick away a point-blank shot by Ryan Johansen right after coming in, then gave up a goal in the second period to Tyutin, who beat him with a big slap shot from near the blue line.
LaBarbera was solid after that, doing the splits to stop a couple of shots on a scrum in front of his crease in the second period and turning away seven more during a power play in the third.
''I was a little bit nervous going in, but we were focused tonight,'' LaBarbera said. ''We played an unreal game and that's how we have to play every night.''
The good defense - and some miscues by the Blue Jackets - helped Phoenix create some good offensive chances.
Sullivan scored his first goal with the Coyotes midway through the second period, punching in a rebound after Mason made a tough save on a shot by Antoine Vermette.
Ekman-Larsson made it 2-1 late in the period, beating Mason with a wrister from between the circles after taking a drop pass from Matthew Lombardi.
Columbus dug itself a deeper hole early in the third period, when Derek Dorsett and Derick Brassard were called for separate tripping penalties, giving Phoenix a two-man advantage for two minutes. Sullivan capitalized, one-timing a shot from between the circles on a feed from Mikkel Boedker past Mason.
Sullivan put the game out of reach near the midpoint of the period, squeezing a shot between Mason's pads on a redirect off a pass by Derek Morris.
''We unraveled,'' Richards said. ''The first two games, we dealt with the adversity, but the way the game was starting to turn out was disappointing.''
NOTES: Coyotes C Martin Hanzal and D Rostislav Klesla were both out with lower-body injuries. ... Rocker Alice Cooper, a Valley resident and big Coyotes fan, attended the game. ... The Blue Jackets have failed to score on their 18 power plays against the Coyotes, including 0 for 3 Wednesday night. ... Sullivan has 48 points in 48 career games against Columbus.
---
---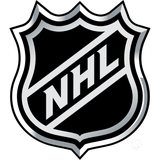 Get more from National Hockey League
Follow your favorites to get information about games, news and more
---