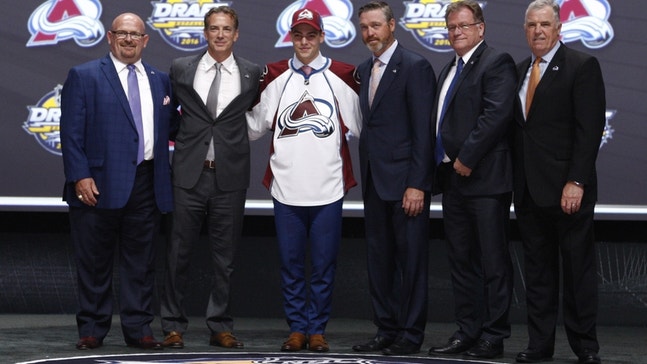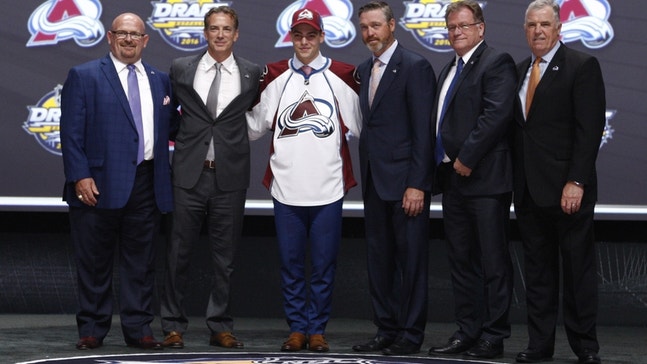 Colorado Avalanche Prospect Tyson Jost is the Real Deal
Updated
Mar. 4, 2020 6:11 p.m. ET

Fansided, Ross Sellers/FanSided via Mile High Sticking
The Colorado Avalanche have had a dismal season, but there is reason to be excited in their prospect Tyson Jost; quite simply, he's the real deal.
The IIHF World Junior Championship began last night, and Colorado Avalanche prospect Tyson Jost was turning heads.
Quite honestly folks, I've never seen anything quite like what he did to the Russians in the first period. This kid is going to turn heads for quite awhile.
And, people were taking to twitter to praise the young man's efforts.
How good is Tyson Jost? These first six minutes against Russia have given us a glimpse of a special player in the making. #Avs #WorldJuniors

— Larry Fisher (@LarryFisher_KDC) December 27, 2016
I figured I'd just harry them all out in succession. People are excited about him, that's for sure. And why not when the Avs have been as bad as they have been, and this kid is showcasing some serious talent? He was TRULY impressive last night.
Let's Show Him Off a Bit
Here's the goal he scored in case you missed it:
That's just a sleek back hand. However, it's unfortunate that there isn't a shift-by-shift video out of his first period because like I said, I've never seen anything quite like it.
More From Mile High Sticking: Avs Need to Figure Out Home Ice
It all had to start somewhere, and Jost had four points (3g, 1a) during the preliminary rounds, so this was to be expected. Here's my two favorites from the preliminary rounds:
That's a real great pass by Jost, and an easy finish by Julien Gauthier. It's nice to see him work so calmly along the boards as well.
I just like seeing him charge the net on this play, and he is in the perfect position to finish off the rebound.
Had to See it Coming from the University of North Dakota
This isn't the first time that Jost has impressed me this season because he's also been an absolute beast at UND early in his career. He is second on the team in scoring, and sixth overall in freshman scoring in the NCAA.
I'm pretty sure I've included this video in another post, but here's Jost with a ridiculous wrist shot goal at UND:
You can watch the whole video and keep an eye on No. 17 to get an idea of how tenacious he is. However, skip to the 1:45 mark to see Jost's goal. I look to see Jost bring it to another level at UND after this IIHF World Junior Championship is over.
More from Mile High Sticking
The point is, the Avs may be getting some help on offense next season if Jost decides to forego his sophomore season. Now, the question is if the Avs want to have Jost be a part of a likely losing product next season. But hey, that's a question for another day, or maybe just the comment section.
Conclusion
It's tough being an Avalanche fan right now, but there is at least reason to be excited about what may be coming next season.
J.T. Compher is having a real good year with the San Antonio Rampage, and so is A.J. Greer. Chris Bigras should return from injury soon too, and we all know that he has a ton of potential.
Meanwhile, the Avs are on pace for another high draft pick this summer, so there's that. Hopefully they draft a real good defenseman this time. Luckily, there are a few available in this year's draft, and my eye is on Timothy Liljegren in particular.
However, perhaps the most exciting aspect of next season is the potential of Tyson Jost joining the Avs. Jost is going to be a real good player, and he may have the potential to break open that point per game pace in the NHL. Time will tell.
What's on tap:
The Colorado Avalanche face the Calgary Flames in the Pepsi Center on Tuesday night at 7:00 pm MST. Furthermore, they'll try to end the the home-ice losing skid yet again, as they attempt to keep it from getting up to nine.
---
---