National Hockey League
National Hockey League
Canucks rally past Sharks for 1-0 lead
Published
May. 15, 2011 1:00 a.m. ET

Clinging to a one-goal lead with less than a minute to play, the Canucks got caught on an icing without a center to take a crucial faceoff in their own zone.
The Sharks had already pulled goalie Antti Niemi for an extra attacker as Vancouver coach Alain Vigneault, unable to change his personnel, called a timeout to rest his players.
That's when captain Henrik Sedin, a center, made a unique suggestion.
''Hank turned over to me and looked at me on the bench and said, `Let me switch sweaters with (identical twin brother) Danny (a winger),''' Vigneault said. ''I got a big grin out of that.''
It was easy for the Canucks and their top-line twins to smile Sunday night.
Criticized for their playoff struggles, Henrik helped set up Kevin Bieksa's tying goal 7:02 into the third period, and scored the winner on a power play 1:19 later as the Vancouver came back to open their first Western Conference final in 17 years with a 3-2 victory over the San Jose Sharks.
Not that the Sedins, who won the last two NHL scoring titles, were worried about criticism after just two goals, seven points and a minus-10 rating in the conference semifinals against Nashville.
''We rarely read the newspapers or watch hockey coverage on TV,'' Henrik said. ''We know when we are not playing well. We don't have to hear that from everyone else.''
They will only hear praise after Game 1 of their first conference finals.
San Jose took a 2-1 lead into the third period thanks to Patrick Marleau's goal on its only power play, and a gift goal for Joe Thornton off the stick of Canucks goalie Roberto Luongo. But after failing to finish several great chances late in the second, Vancouver converted in the third.
Alex Burrows skated onto Henrik's chip pass and behind Dan Boyle on a left wing rush before feeding a pass across and back to a pinching Bieksa for a shot past Niemi's blocker.
Dany Heatley took an elbowing penalty 32 seconds later, and the Canucks' power play, which looked terrible its first three chances after leading the NHL in the regular season, also woke up. A point pass from former Sharks defenseman Christian Ehrhoff got Niemi moving right, and Sedin, whose only other goal in these playoffs was into an empty net, skated onto it the other way, waiting for Niemi to slide past before tucking a backhand shot into the empty net.
''The twins get going like that they are almost unstoppable,'' Bieksa said. ''They're generating every shift it seemed, getting lots of chances and they could have had three or four tonight.''
Game 2 is Wednesday night in Vancouver.
It was the third time in for games the Sharks had failed to hold on to a third period lead. The one time they did was during an emotional, draining Game 7 victory over Detroit on Thursday night to advance to a second straight conference final. But just as they did while blowing late leads in Games 5 and 6 - and a 3-0 series lead - against the Red Wings, the Sharks didn't have an answer when Vancouver poured it on in the third period.
''I thought our team looked tired. I thought our team looked sluggish,'' coach Todd McLellan said. ''There's nights when we lose our legs, but our minds are still pretty sharp, and I didn't think that was the case tonight. It started between the ears and it worked all the way through the body. We were like dogs chasing cars on the freeway. We just weren't catching anybody.''
Maxim Lapierre scored his first of these playoffs, and Roberto Luongo made 27 saves - and the giveaway with 1:13 left in the first - for the Canucks.
''I don't like to make excuses but a few minutes earlier (Ben) Eager slashed my stick so it was kind of broken and I went to make the pass and didn't get all of it,'' Luongo said. ''It looked pretty bad.''
Niemi stopped 35 shots for the Sharks, but also passed the puck away shortly before Lapierre tied it 1:49 into the second period. Still, San Jose led after scoring on its only power play 7 minutes later, with Marleau left alone in the slot to deflect Boyle's point shot over Luongo's glove.
For a while it looked as if it would stand up as Marleau's second straight winner. Niemi made a handful of highlight reel stops late in the second period, robbing Ryan Kesler during a wild scramble and Hansen in alone. The Canucks just kept coming in the third period, though.
''That was the momentum changer, the frantic flurry with about three minutes left in the second,'' McLellan said. ''We wanted to get into the locker room and recover, but we didn't have it.''
NOTES: San Jose D Jason Demers was a surprise late scratch because of an unidentified injury, and was replaced by Kent Huskins ... Vancouver LW Mikael Samuelsson, who plays the point on the first power play unit, hasn't skated since getting hurt in Game 5 of the conference semifinals.
---
---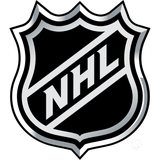 Get more from National Hockey League
Follow your favorites to get information about games, news and more
---