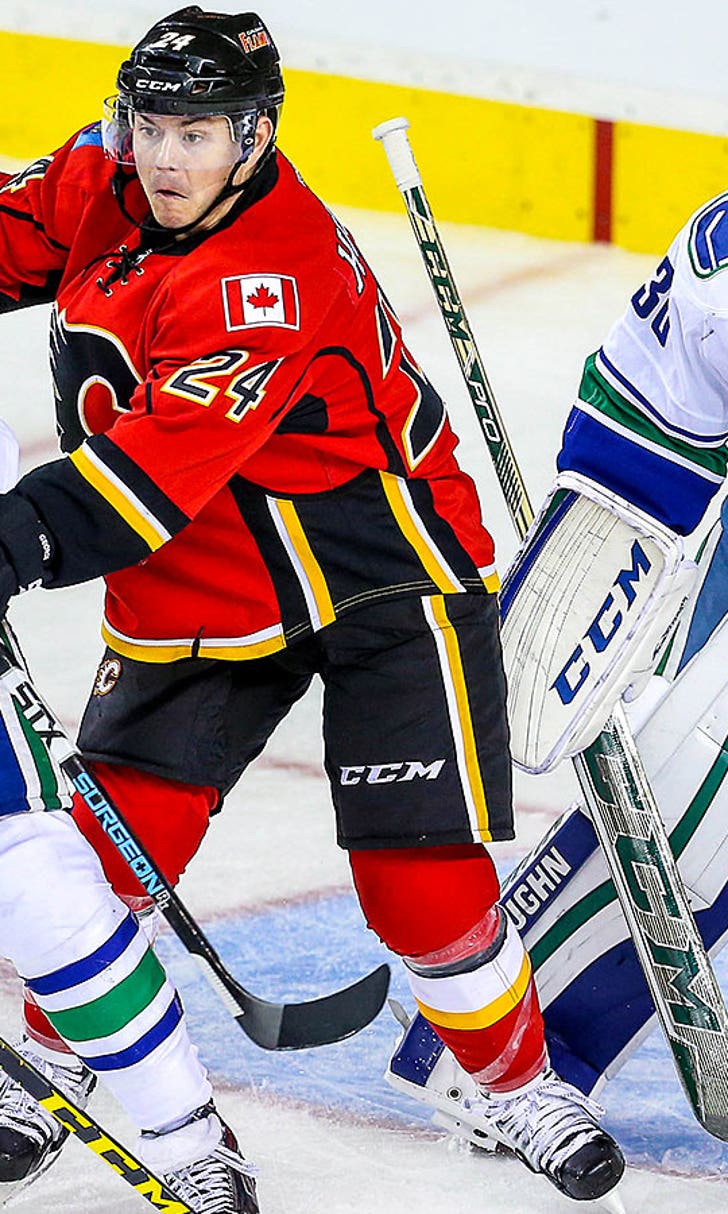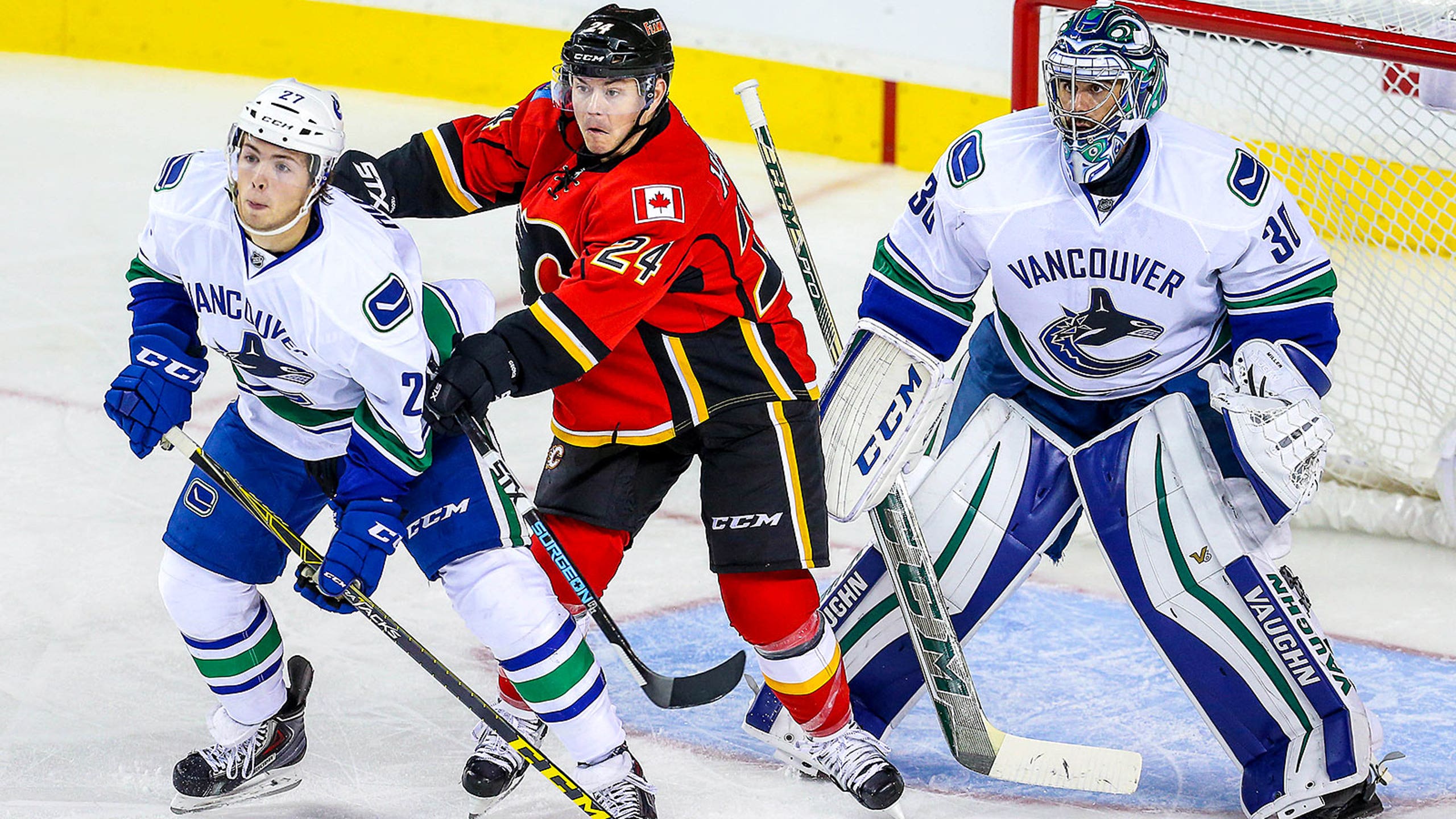 Canucks president Linden: Surprising defenseman Ben Hutton a 'pretty special kid'
BY foxsports • October 9, 2015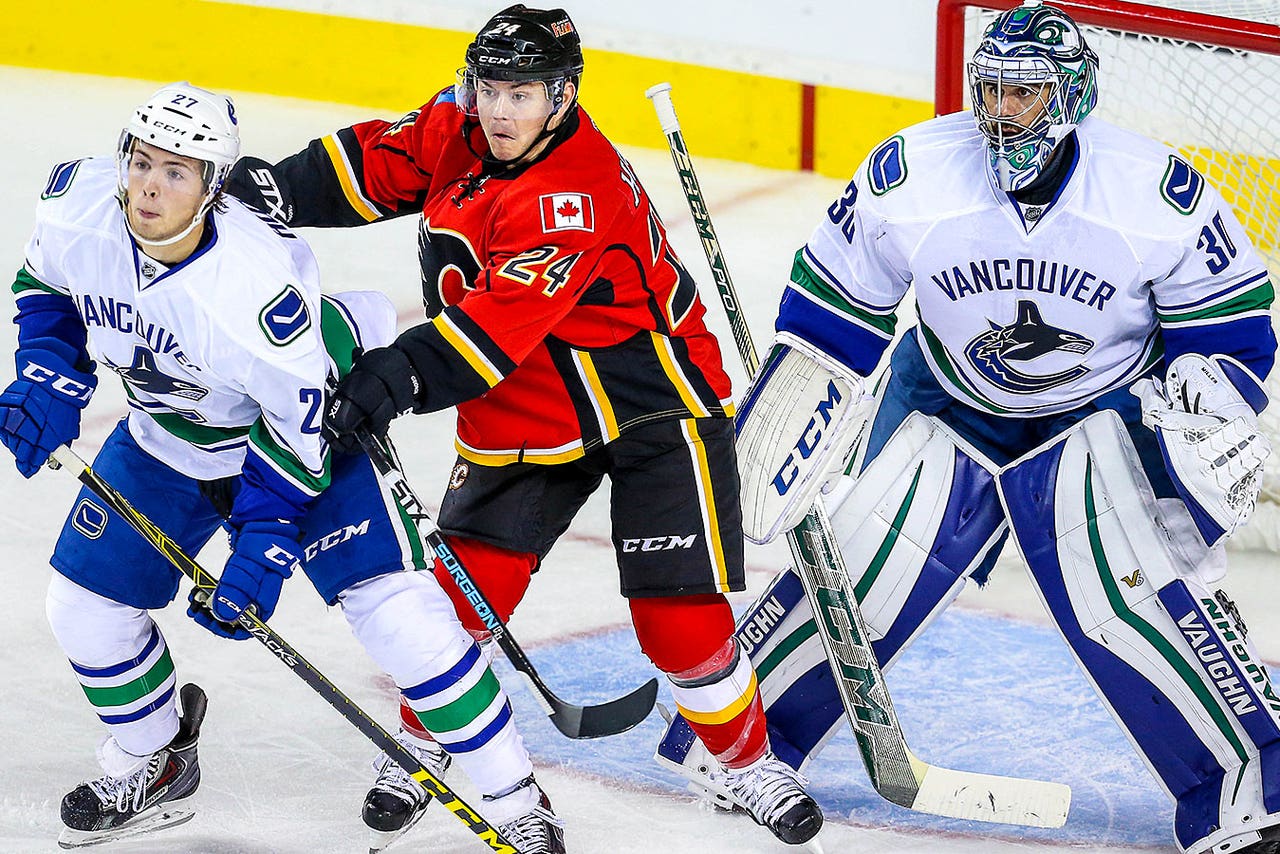 One of the biggest surprises out of the preseason for the Canucks was the emergence of 22-year-old defenseman Ben Hutton. The prospect is a former fifth-round draft pick and took a step back in terms of statistics during his junior season playing for the University of Maine in 2014-15. Still, the unheralded defenseman impressed the Canucks so thoroughly through training camp that he ended up making the opening night roster ahead of journeyman defenseman Yannick Weber.
For many fans, Hutton's strong showing this fall came out of nowhere, but Canucks president Trevor Linden said in a radio interview with TSN 1040 that there were signs Hutton could be a strong player for the Canucks out of the gate. 
"Our guys really liked him," Linden said of the defenseman. "Obviously he didn't have a great year last year. His team wasn't very good. I think he tried to do too much and put himself into some bad situations with [Maine].
"He had a really good summer. We really worked hard with him on his strength and conditioning over the summer and every game in preseason, he did something that was special. He kept making the right decisions, his poise with the puck, his transition, his ability to feel the pressure. He just kept playing well so it's really fun to watch. He's a pretty special kid."
Hutton held his own in his first regular season game, tallying an assist and two blocked shots while also earning 2:29 of ice time on the power play. He made a rookie mistake in positioning which led to Calgary's only goal of the game, but he collected himself after the error and finished strong. 
Hutton is bound to run into more rookie mistakes as the season continues, but for a player who was only expected to play at the AHL level this season, those mistakes are just a small part of a strong learning curve which has him poised to make a difference on Vancouver's blue line this season.
(h/t TSN)
---
---