National Hockey League
National Hockey League
Canucks look to reach new heights
Published
May. 25, 2011 1:00 a.m. ET

Trevor Linden is tired of celebrating a loss as the greatest moment in Vancouver Canucks history.
Seventeen years after he captained the Canucks to their last Stanley Cup finals and three years since his last game, Linden hopes this year's team, still loaded with former teammates, can give the city something really worth commemorating.
As far as Linden is concerned, it's time to relegate the Canucks' 1994 run, which ended with a Game 7 loss to the New York Rangers, to the second-most memorable moment of the franchise's 40-year history.
These current Canucks, he said, are capable of setting a better benchmark.
''This team I believe is going to win and they will be celebrated for all the right reasons,'' Linden told The Associated Press on Wednesday, a day after the Canucks clinched a finals berth with a 3-2 double-overtime win against the San Jose Sharks.
''And that's winning. After 17 years, to be honest it isn't a topic I was particularly comfortable talking about, the '94 team. We didn't win, right?
''Hopefully they take it one step further.''
Being four wins short of a Stanley Cup certainly didn't mute the celebrations in Vancouver late Tuesday night. Thousands of fans streamed into a downtown strip for an impromptu street party while a few blocks away blue and green confetti was still falling onto Canucks players celebrating a dramatic win that gave them a chance to play for the Stanley Cup for just the third time in 40 years.
Inside the locker room, players rejoiced too. But they also promised to make any partying brief. They know just getting to the finals isn't enough.
Just as fans in the rink and on the street chanted, they too ''want the Cup.''
First they need an opponent.
The Canucks were given Wednesday off, and Alex Burrows said the plan was to watch Boston play Game 6 of the Eastern Conference finals in Tampa Bay later that night. Boston leads 3-2 in the best-of-seven series, which meant Burrows would be cheering for Tampa Bay for at least one game.
''Hopefully it goes four OT, then Game 7 and another four OT, he joked.
While the Canucks were looking forward to some extra rest, the atmosphere around Vancouver was similar to last spring's Olympics, which ended with Canada winning the gold medal in men's hockey and a citywide street party into the wee hours of the night. Roberto Luongo backstopped that victory too, but wasn't ready to celebrate his first trip to the Stanley Cup finals.
''A lot of guys in the locker room haven't had a chance to be where we are right now, including myself,'' Luongo said after 54 saves in the clincher. ''Obviously we have the biggest step of all ahead of us. But right now we're having the time of our lives and enjoying every step of the way.''
The city is with them stride for stride.
Just as they did during the Olympics, thousands of fans showed up for to watch on giant outdoor screens despite cool, wet weather the first few games of the Western Conference finals. The team has already confirmed, but not yet finalized, plans to open the doors to Rogers Arena to show road games of the Stanley Cup finals on the scoreboard, something they did at the old Pacific Coliseum during the 1994 finals, which ended with a riot downtown after the Game 7 loss in New York.
''It was a blur,'' Linden said of the '94 celebrations. ''It's good to see from this viewpoint.''
Linden likes what he sees so far.
He was captain for most of a first stint in Vancouver from 1988-98, played with 10 current players during a return from 2002 to his retirement in 2008, and still leads the franchise in all time playoff games (118), goals (34) and points (95).
He was on hand for the growth of identical twins Daniel and Henrik Sedin from much-maligned first round picks to first line players, back-to-back NHL scoring champions, and leaders on the Canucks first Presidents' Trophy winner as the top regular season team.
''On a personal level I know what Henrik and Daniel have been through,'' Linden said. ''Just to see how much they've matured as players and people and the leadership they bring, is so impressive.''
The only thing more impressive would be a Stanley Cup to celebrate in Vancouver.
''As a sports fan well connected to this city and province (Tuesday) was special on many levels, just knowing how much passion there is for this team,'' Linden said. ''It's only going to get better.''
---
---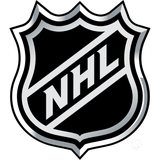 Get more from National Hockey League
Follow your favorites to get information about games, news and more
---