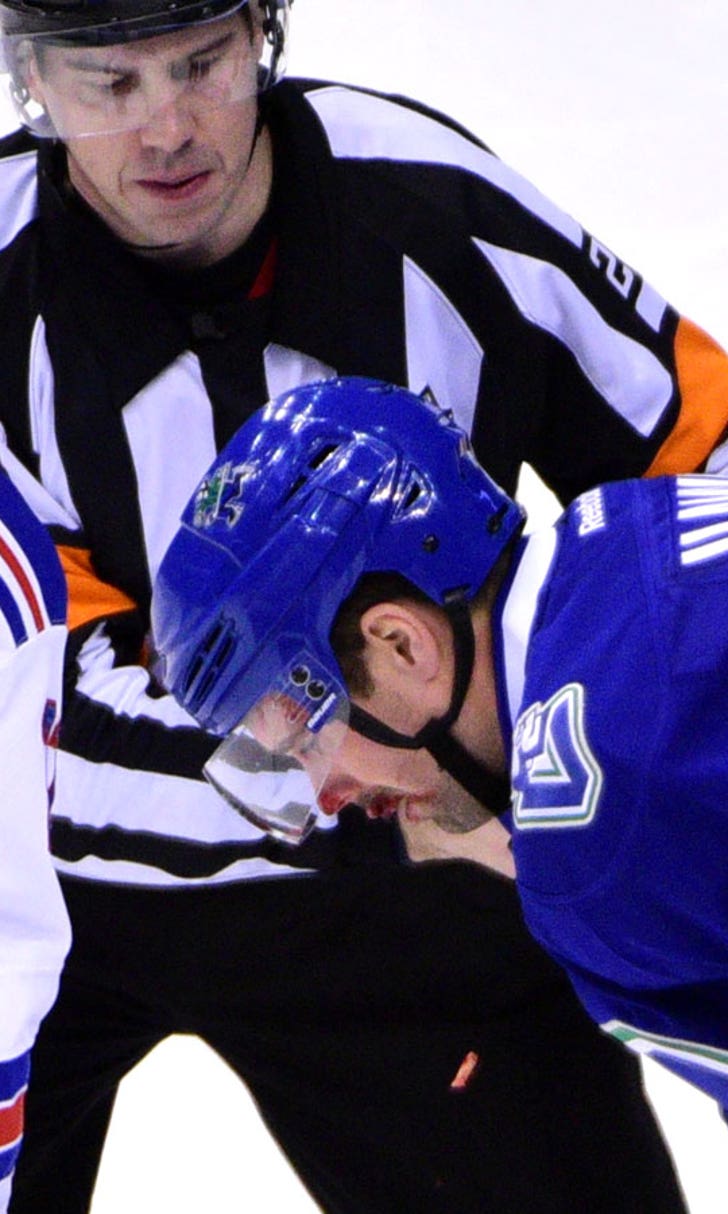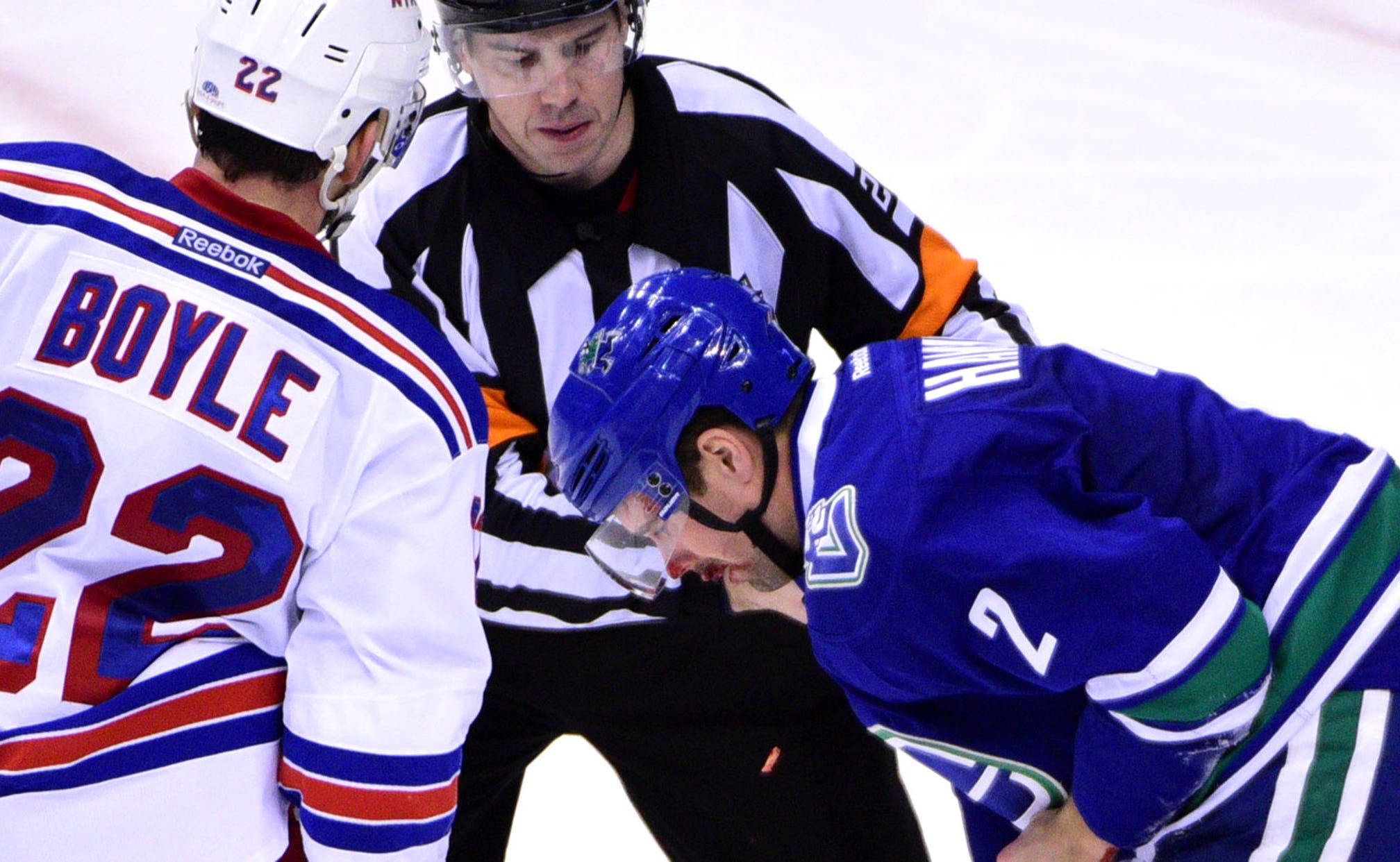 Canucks' Hamhuis explains how his face was rebuilt after some 20 facial fractures
BY foxsports • January 26, 2016
It's not a good idea to block a shot with your face. Vancouver Canucks defenseman Dan Hamhuis learned that the hard way after he took a Dan Boyle shot to the head in a Dec. 9 game against the New York Rangers, and doctors basically had to pull a Humpty Dumpty to put his face back together again. 
This partial description of his reconstruction process gives a glimpse at how severe his injuries were: 
So credit his doctors for repairing that amount of damage well enough for Hamhuis to return to the lineup this season. Hamhuis returned to practice for the Canucks on Monday wearing a full cage on the ice. 
"I have a couple of plates in my cheeks permanently," Hamhuis told reporters. "There are a bunch of numb spots through my mouth and gums and my nose a little bit. It is hard to say how permanent that will be. Nerves sometimes can take six months to get the feeling back. We'll see how that goes. My teeth are obviously going to need some work and surgeries in the off-season to get back to normal. I can do everything I want right now. I can eat everything I want to and breathe."
The 33-year-old defenseman, who has four points and a plus-seven rating through 27 games so far this season, is not expected to return to play until after the All-Star break. 
Arielle Aronson writes about the NHL for FOX Sports. You can follow her on Twitter @aharonson28.
---
---