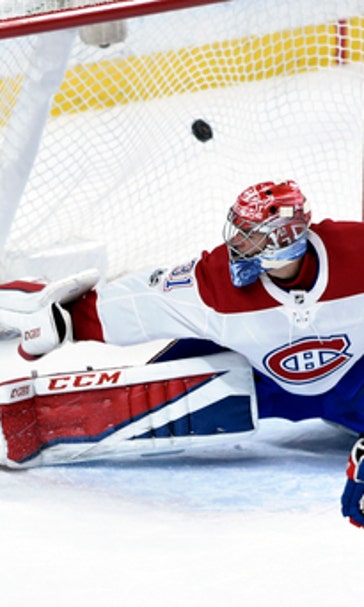 Canadiens like having AHL's Laval Rocket close at hand
November 3, 2017

LAVAL, Quebec (AP) There are 18 subway stops between the Montreal Canadiens' home rink and that of the team's new American Hockey League affiliate, the Laval Rocket.
Not that players are big users of public transit, but having their top farm club close at hand appears to be popular with the Canadiens' brass, their top farmhands and the fans.
''The nice thing is there are always a lot of upper management at every game, so you have the chance to prove yourself and open some eyes so that hopefully when they need to call on someone, you're that guy,'' Rocket defenseman Matt Taormina said Friday.
After two seasons as the St. John's IceCaps in Newfoundland and Labrador, the Canadiens moved their AHL team into the new 10,000-seat Place Bell in Laval, one of Montreal's closest suburbs, and renamed it the Rocket.
It follows a recent trend among NHL clubs to keep their top farm club nearby, making it easier to call players up or send them down and for management to track their progress.
The Toronto Maple Leafs, Winnipeg Jets and San Jose Sharks are among other teams to have their AHL affiliate in the same city.
''It's a great opportunity for the players to show (management) what they can do,'' Rocket coach Sylvain Lefebvre said. ''Instead of maybe once a month, it's almost every game. It's a conversation we had as a team, so there's always someone here from the organization. The big club is always looking to improve and they're always looking for players who are ready to come up and help out.''
Place Bell is an impressive facility and it ought to be, with its price tag ballooning from $92.6 million when it was first announced in 2012 to about $200 million at its completion this year, most of it paid for with public money. The site includes the main arena, a practice sheet and an international-sized rink.
The Canadiens' entertainment arm, Evenko, is paying a reported $1 million per year for 20 years to operate the arena, which also plays hosts to concerts that are not quite big enough for the 21,000-seat Bell Centre downtown and to other events. Local boxer David Lemieux is to fight there for the middleweight title against Billy Joe Saunders of Britain on Dec. 16.
Attendance averaged 6,481 through Laval's first six home games, although after a sellout for the inaugural game on Oct. 6 it looks to be settling at just under 6,000, which is above average for the AHL. The team averaged 4,103 last season in St. John's.
The Canadiens had their affiliate in Hamilton until the Bulldogs' owners decided to drop the AHL in favor of an Ontario Hockey League junior team. The farm club moved to St. John's while waiting for Place Bell to be completed.
Forward Chris Terry, who played in St. John's last season, liked both cities.
''The fans are great here and they were great in St. John's,'' Terry said. ''Obviously, the distance compared to the big club is a big thing.
''It's a 30-minute drive as opposed to a three-hour flight. But from a hockey standpoint, we're still here playing hockey, it's just a new venue, new fans and a new experience.''
The Canadiens' AHL clubs have not done well in recent years, although they've performed their main function of graduating players to the NHL, with forwards Charles Hudon, Michael McCarron and Jacob De La Rose the most recent examples.
Lefebvre has coached the squad since 2012 in Hamilton. They missed the playoffs four straight years before finally getting in last season, when they were ousted in the first round.
To ensure the club succeeds in Laval, they loaded up on veterans.
''We have a lot of depth this year, older guys with a lot of valuable experience,'' said Terry, 28. ''And even the guys who are second or third year have one more year of experience.
''Last year we had a good team. We got into the playoffs with a good run and gave Syracuse everything they had.''
On Friday, they finally named their first captain - veteran center Byron Froese. Terry and Taormina were picked as alternate captains in voting among the players. All three have some NHL and extensive AHL experience.
---
---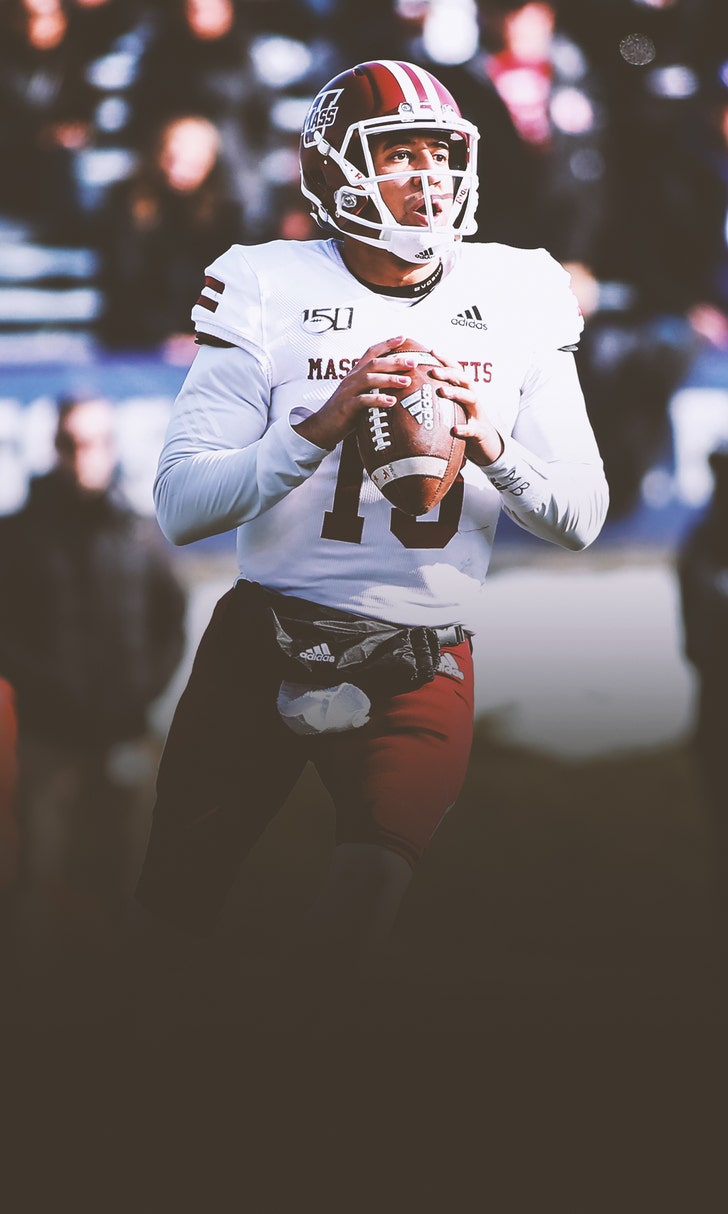 UMass Cancels Fall Football