National Hockey League
National Hockey League
Canadiens-Avalanche Preview
Updated
Mar. 4, 2020 9:54 p.m. ET

The reeling Montreal Canadiens are wondering just how much fight they have left after twice matching a season high for goals allowed in the first two of a three-game trip.
Needing to elevate their effort, the sweep can be avoided Wednesday night by delivering a season-high fifth consecutive home defeat to the Colorado Avalanche - the first to score the most goals against the Canadiens in 2015-16.
Montreal (27-26-4) concluded a four-game home stretch by yielding four goals to win three straight, then fell 6-4 at lowly Buffalo on Friday and 6-2 at Arizona three nighs later.
"We have to look at ourselves," forward Lars Eller told the Canadiens' official website. "It's not the game plan or anything else.
"It doesn't matter who you play - every team is too good now. If you're even lacking five or 10 percent, you're going to look bad."
The same team that started 9-0-0, Montreal is 8-22-1 since Dec. 3 and outside of playoff position in the Eastern Conference.
"If somebody in this room can look at themselves in the mirror and say they're playing their best hockey, we're in trouble," said star defenseman P.K. Subban, whose eight-game point streak ended Monday.
Losers in four straight away from the Bell Centre, the Canadiens have allowed an average of 4.5 goals during a 1-6-1 road stretch.
Reigning Hart and Vezina Trophy winner Carey Price (leg) hasn't played since Nov. 25 and his return date remains uncertain. Ben Scrivens stopped 94 of 98 shots during the three-game home winning streak but was pulled after giving up three on eight at Buffalo. Rookie Mike Condon, who managed 21 saves Monday, has a 3.93 goals-against average during his five-game skid.
"We just show up to the rink every day and try to do our job," said captain Max Pacioretty, who is a minus-14 in the last 14 contests. "We have to make sure we're prepared for Colorado. This season isn't over."
The Avalanche (29-26-4) jumped out to a 3-0 first-period lead and chased Condon after he stopped seven of 11 shots in a 6-1 victory at Montreal on Nov 14.
Nathan MacKinnon and Matt Duchene each had three points in that contest, but both were blanked as Colorado failed to sweep a three-game trip with Sunday's 4-1 loss to the Sabres.
Before heading back to the road for two in a row, Colorado tries to snap its third four-game (0-3-1) home slide of the season. The Avs went 0 for 9 on the power play in the last two games and are 1 for 23 in the last eight at home.
Duchene has scored only eight of his team-leading 25 goals at home, but recorded one at Montreal while extending his five-game point streak in the series.
It remains to be seen if Semyon Varlamov will be make the start for Colorado after he was pulled for allowing goals on the first two shots he saw at Buffalo. He stopped 69 of 74 shots in the first two games of the trip.
"Sometimes when a goalie gets in the zone you just want to let him play and go and go, and unfortunately it's not the start I'm sure he wanted," Avs coach and former Canadiens star Patrick Roy said.
Varlamov, who last faced Montreal in October 2011, has given up seven goals while losing two straight at home.
---
---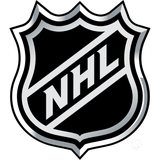 Get more from National Hockey League
Follow your favorites to get information about games, news and more
---