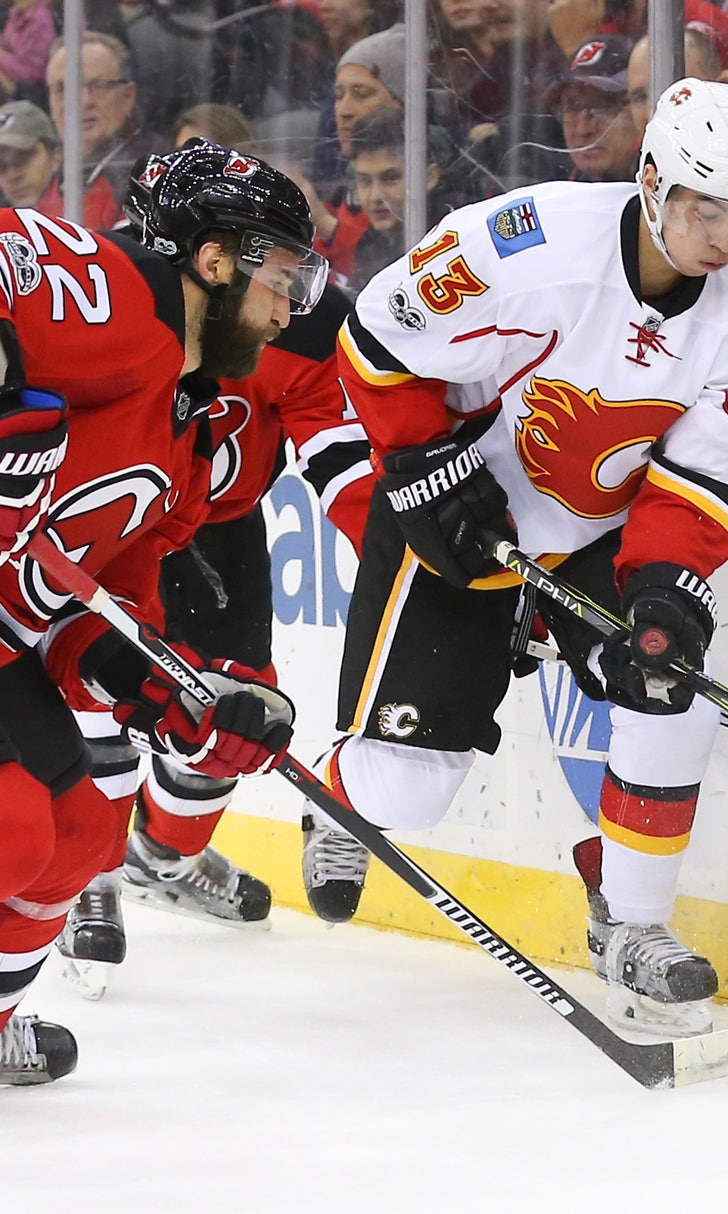 Calgary Flames Top New Jersey Devils With Help From TJ Brodie
BY Fansided and Ramina Shlah/FanSided via Flame for Thought • June 30, 2017
The Calgary Flames win yet another game in overtime by a score of 4-3 against the New Jersey Devils. TJ Brodie found his name on the score-sheet a few times tonight.
The Calgary Flames have won (yet) another game in overtime against the New Jersey Devils on Friday evening. This is their fifth overtime win of the season and they are now 5-1 in OT's this season. The Flames seem to be good 3-on-3, hey?
Defenseman TJ Brodie was a big factor in the win. The Flames won 4-3 and Brodie? Well he assisted on every goal. On the game tying goal for the Flames and the overtime goal, he was basically the reason for the goals.
The Flames did manage to open up the scoring for the third straight game and were up 2-0 in the second period. However, the Devils had a spectacular second period and scored three unanswered, making the game 3-2 Devils. But no worries because Matty Franchise (Matt Stajan) and TJ Brodie were there to save the day and tied up the game in the third period.
And what about this Sean Monahan kid? Well, he's been pretty decent, I'd say. He scored his 9th goal in 10 games and has 11 points in his last 10. He now has 99 career goals and is one goal away from setting a franchise record of the youngest Flame to reach 100 goals.
Like I mentioned, this is the third straight game the Flames have opened up the scoring. And they are now on a three-game win streak. I guess scoring first makes a difference, hey? Who would have thunk.
And thanks to Mikael Backlund for scoring the overtime game-winning goal. He now has 15 goals on the year and is just six goals away from his career-high of 21 goals.
The powerplay was nice for this team tonight. The first goal came right as the powerplay ended and the second goal was on the PP. The penalty killing… not so much. The Flames let in two PPG's on three PP opportunities. Yikes.
That's all for now in this recap. I can't wait for Monahan to set a franchise record. And just for that, watch him not score for the rest of the season. I'm sorry everybody. I just jinxed it.
More from Flame for Thought
This article originally appeared on
---
---