National Hockey League
National Hockey League
Bruins sharper, beat Rangers in opener
Published
Jan. 19, 2013 12:00 a.m. ET

No NHL team had more players skating abroad during the lockout than the Boston Bruins. And when the labor strife finally ended, they showed they were sharp.
''It really helped with my conditioning,'' said Johnny Boychuk, who played in Austria and returned to score a goal in the Bruins' 3-1 victory over the New York Rangers in the lockout-delayed opener Saturday night.
''It's good that a lot of guys went over there and got the feel of game play instead of sitting around doing nothing.''
Tuukka Rask stopped 20 shots for Boston in his first game since taking over as starter from two-time Vezina Trophy winner Tim Thomas. Milan Lucic and Daniel Paille also scored for Boston, which won the Northeast Division last year before losing in the first round of the playoffs.
Brad Richards scored for the Rangers on an assist from Rick Nash, the former Columbus star who was New York's biggest acquisition over the summer. Henrik Lundqvist made 31 saves for the Rangers, who finished with the best record in the Eastern Conference last season but lost in the conference finals to the New Jersey Devils.
Rask backed up Thomas during the Bruins' 2011 Stanley Cup run and inherited the top job when the enigmatic Thomas decided to take a year off to rest.
That was before the lockout that put the rest of the league on a forced sabbatical.
A dozen Bruins didn't wait around and chose to play in Europe, including forward David Krejci and defenseman Andrew Ference, who each had an assist in the opener. They played in the Czech Republic, as did Rask and defenseman Zdeno Chara.
''For sure, it was good to go play,'' Rask said. ''But it's still a different game. I don't know if it helped me.''
The Bruins opened a 2-1 lead in the second period and then protected it in the third when the Rangers had a 5-on-3 power play. New York managed just two shots on goal during the 90-second, two-man advantage and then gave up a power play with their own penalty 10 seconds after Boston's fourth skater returned.
''We didn't score, and if we had scored, it's a tie game,'' forward Brad Richards said. ''This is a tough matchup. It's a good matchup for the first night, to see where you are at.''
Taking the ice 3 1/2 months late for a 48-game sprint to the Stanley Cup playoffs, the teams played in front of a sold-out crowd that was given free concessions and T-shirts and an apology from Bruins owner Jeremy Jacobs for keeping the game away.
''I think that we've done damage,'' he said in a pregame news conference. ''We did hurt the game. We didn't just hurt Boston; we hurt the game of hockey.''
Both teams had short shifts throughout the game, perhaps as a result of the shortened, one-week training camps that may not have been enough to get them ready for even a truncated season. But the Bruins seemed to have more energy at the beginning and didn't seem to tire as quickly as the defending Atlantic Division champions.
Boston scored first 14:14 into the season when Lundqvist, the reigning Vezina winner, stopped a shot by David Krejci but left the rebound where Lucic could knock it back in. Paille tipped Gregory Campbell's shot past Lundqvist midway through the second period to make it 2-0.
The Rangers made it a one-goal game at 12:50 of the second on Richards' goal. They had a chance to tie it when Lucic was sent off for boarding after sending Carl Hagelin face-first into the glass; 30 seconds later, Zdeno Chara was caught for hooking when he waterskied to the net behind Nash and prevented him from getting a shot off.
But the Rangers managed just two shots on that 90-second 5-on-3, and just 10 seconds after Lucic returned Nash drew a hooking penalty of his own.
''If we score a goal there ...'' forward Ryan Callahan said. ''It definitely hurts momentum. That's how it works in this league. You can't be discouraged by that.''
The Bruins seemed to make it 3-1 when Krejci shot at an open net, lighting the lamp that signals a Boston goal. But Lundqvist reached back and grabbed the puck — perhaps after it crossed the line; video was inconclusive.
Boston did take a two-goal lead as Boychuk celebrated his 29th birthday with a goal on a wrist shot from the right circle.
Notes: There were a handful of fights, including one between Mike Rupp and Shawn Thornton in the second period. ... The Bruins were 32-0 last season when leading after two periods. ... The Rangers pulled Lundqvist for the first time with 2:39 left but wound up getting a too-many-men penalty in the final minute. ... Forward Chris Bourque, the son of Hall of Famer Ray Bourque, made his Bruins debut.
---
---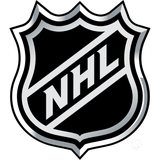 Get more from National Hockey League
Follow your favorites to get information about games, news and more
---