National Hockey League
National Hockey League
Bruins owner: Sorry about lockout
Published
Jan. 20, 2013 3:53 a.m. ET

Boston Bruins owner Jeremy Jacobs started off his pregame news conference by apologizing to the media for keeping them waiting.
Then he did the same for hockey fans everywhere.
''Like all of you, I wanted nothing more than to have the season start on time in October. Make no mistake: It should have. The fact that we were unable to reach an agreement until just recently is a disappointment,'' he said before the Bruins opened their lockout-shortened season on Saturday night with a 3-1 victory over the New York Rangers.
''I want to personally apologize to our fans and others who depend on this team for their livelihood. But these are just words. The best way to make it up to you is to play hard and win.''
NHL owners locked players out of training camps in September and canceled the first 3 1/2 months of the season while the sides squabbled over a new collective bargaining agreement.
They reached an agreement early in the morning Jan. 6 after a 16-hour bargaining session and teams opened their weeklong training camp on Sunday.
The 48-game sprint to the Stanley Cup playoffs began on Saturday night.
The Bruins tried to make it up to fans by offering them a $5 doughnut shop gift card when they entered the parking lot and leaving a T-shirt at every seat. Fans received a selection of free concession items and discounts on team paraphernalia.
''I'm getting real sick of watching reruns,'' he said. ''My wife is getting very sick of my sitting around being very sick of watching reruns. Getting hockey going, I think that's very New England, very much Bruins. We want this game on.''
Jacobs said that if the sides hadn't reached an agreement when they did, ''I think the whole season would have been gone.''
But although Jacobs said he ''wanted nothing more than to have the season start on time,'' he placed the blame for the lack of a deal on the players.
He said the deal the two sides eventually agreed to was ''pretty much substantially'' the same as the one that owners made to save an 82-game season.
So why didn't a deal happen?
''You'd really have to ask the other side that,'' he said.
''Nobody won. But more importantly, nobody lost at this point,'' he said. ''This is a game, and we did hurt the game.''
Jacobs has widely been seen as one of the forces behind the decision to lock the players out and then draw out the dispute. He denied that he was a hard-liner, saying he put the good of the league ahead of his own interest in keeping the players on the ice.
''I'm coming off winning a Stanley Cup (in 2011). I've got a sold-out building. I have a financially sound business. No Debt. Ownership for 37 years,'' he said. ''I'm the last guy that wants to shut this down - absolutely the last one out there.
''Unfortunately, I play in a league with 30 teams. And when I step back and look at what's going on with the broadest sense of the league, I've got to play a role constructively in that way. ... To be vilified, I don't think is right. But what's my opinion in something like that?''
Jacobs said he spoke with the players before the game and didn't feel any resentment for his role in the lockout.
He also expressed confidence in the leadership of commissioner Gary Bettman, who has now presided over a 48-game season in 1994-95, a canceled season in 2004-05 and another lockout-shortened season this year.
''I work with him and I'm a big fan so maybe I'm the wrong guy to ask,'' Jacobs said. ''I think Gary will stay commissioner. I'm 73 next week; I'm going to stick around as long as they want me, but I can see them wanting to get a fresher mind than mine.''
---
---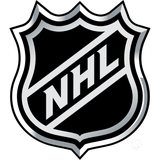 Get more from National Hockey League
Follow your favorites to get information about games, news and more
---