National Hockey League
National Hockey League
Bruins' Lucic set to face Canucks for Stanley Cup
Published
Jun. 1, 2011 3:14 a.m. ET

Bruins forward Milan Lucic is coming home to Vancouver, a city that has hosted some of his biggest hockey moments.
Lucic was drafted here by Boston in 2006, and one year later won a Memorial Cup junior hockey championship with the hometown Vancouver Giants. The 22-year-old had his own bobblehead given away during a February visit with the Bruins, and now he is back and getting ready to battle the Canucks for the Stanley Cup.
It is ironic, then, that his first moment in the Vancouver hockey spotlight was one he would prefer everyone forgets - because it occurred in a chicken suit.
''Not the chicken suit,'' Lucic said, throwing his head back with a laugh when it came up Tuesday. ''People just won't let that go for some reason.''
Lucic was a good sport about it, explaining he was 16 and already on the Giants' protected list when he showed up with a friend to watch a 2005 game and was talked into taking part in the second intermission entertainment.
''A chicken race,'' Lucic said. ''There are no pictures, thank God. No evidence. But it was funny because that was in February and by middle of March I was playing for the Giants. That's what makes the story cool.''
Lucic's path to the NHL took off quickly after he made the Giants. The Bruins chose him in the second round, 50th overall, at the draft in Vancouver a year later. He won the Memorial Cup MVP award after leading the Giants to the junior hockey championship in 2007, and the next fall made the Bruins at age 19.
He had eight goals and 27 points in 77 games as an NHL rookie, but made a more lasting impressing with Boston fans for his big hits and hustle.
Now, four seasons later, he is back in Vancouver trying to win a Stanley Cup in front of more family and friends than he can possibly get tickets for.
''It's definitely special to be able to play here in the Stanley Cup final and the fact it is at home, against the team I grew up cheering for makes it extra special,'' Lucic said. ''And my parents don't have to fly anywhere.''
Lucic hasn't torn it up these playoffs, with three goals and nine points so far - the same point total he had when Boston was eliminated in the second round the previous two seasons. But he is coming home with plenty of confidence.
In addition to all the big junior moments in Vancouver, Lucic capped off a late February trip that included the bobblehead and a place in the Giants Ring of Honor with a goal and two assists in a 3-1 victory over the Canucks.
''I know there are guys that when they go home they maybe tighten up and don't play as well as they can but I've never had an issue or problem playing in Vancouver,'' Lucic said. ''It gives me confidence that I was able to play well that game but this is the playoffs now. It's going to be that much harder.''
It actually seems to be getting easier as the playoffs have gone on for Lucic, who had four points in the last five games of Boston's victory over Tampa Bay in the Eastern Conference finals. Playing on the Bruins' top line with David Krejci and Nathan Horton, four of Lucic's assists in the playoffs have come on game-winning goals. And he has the ability to change games simply by throwing around his big 6-foot-4, 220-pound frame on the forecheck.
''I don't think he's got enough credit,'' Horton said. ''I'm excited for him to be here and playing in front of his family and friends. It must be special for him to be here. He's got that extra little buzz around him.''
As for the chicken suit, Horton said he's heard about it.
''But I don't want to say too much,'' he said with a smile.
---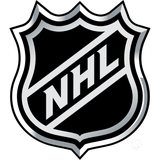 Get more from National Hockey League
Follow your favorites to get information about games, news and more
---