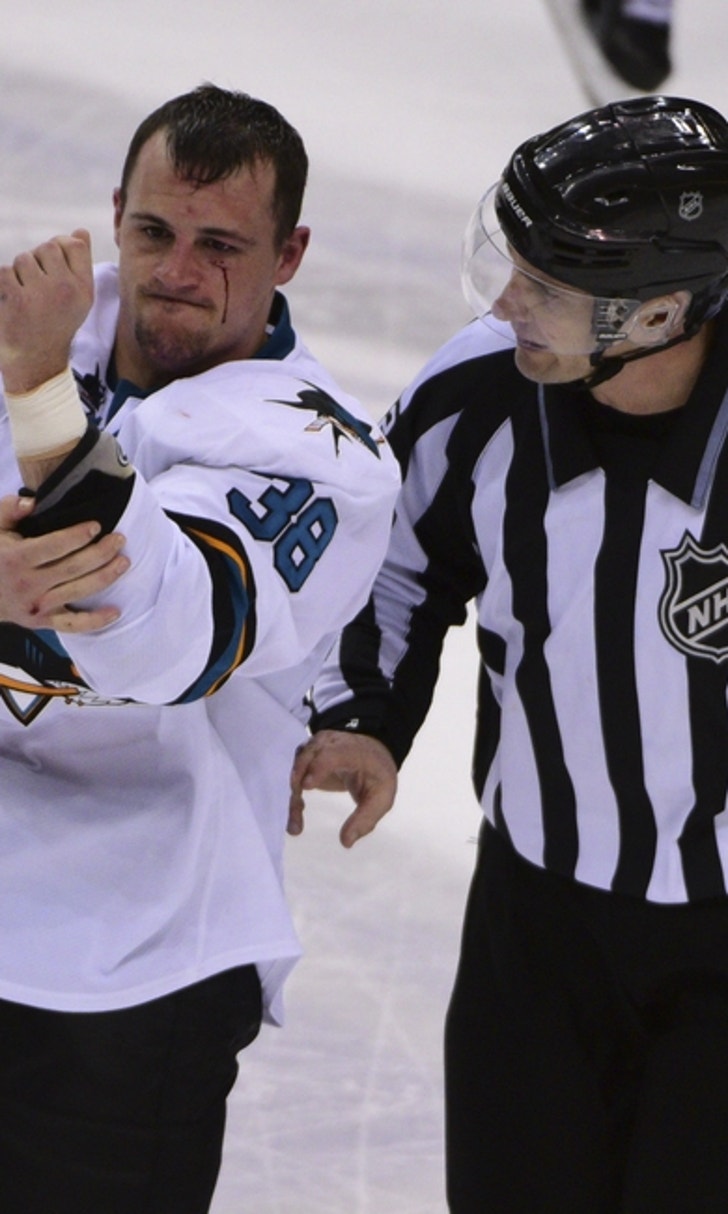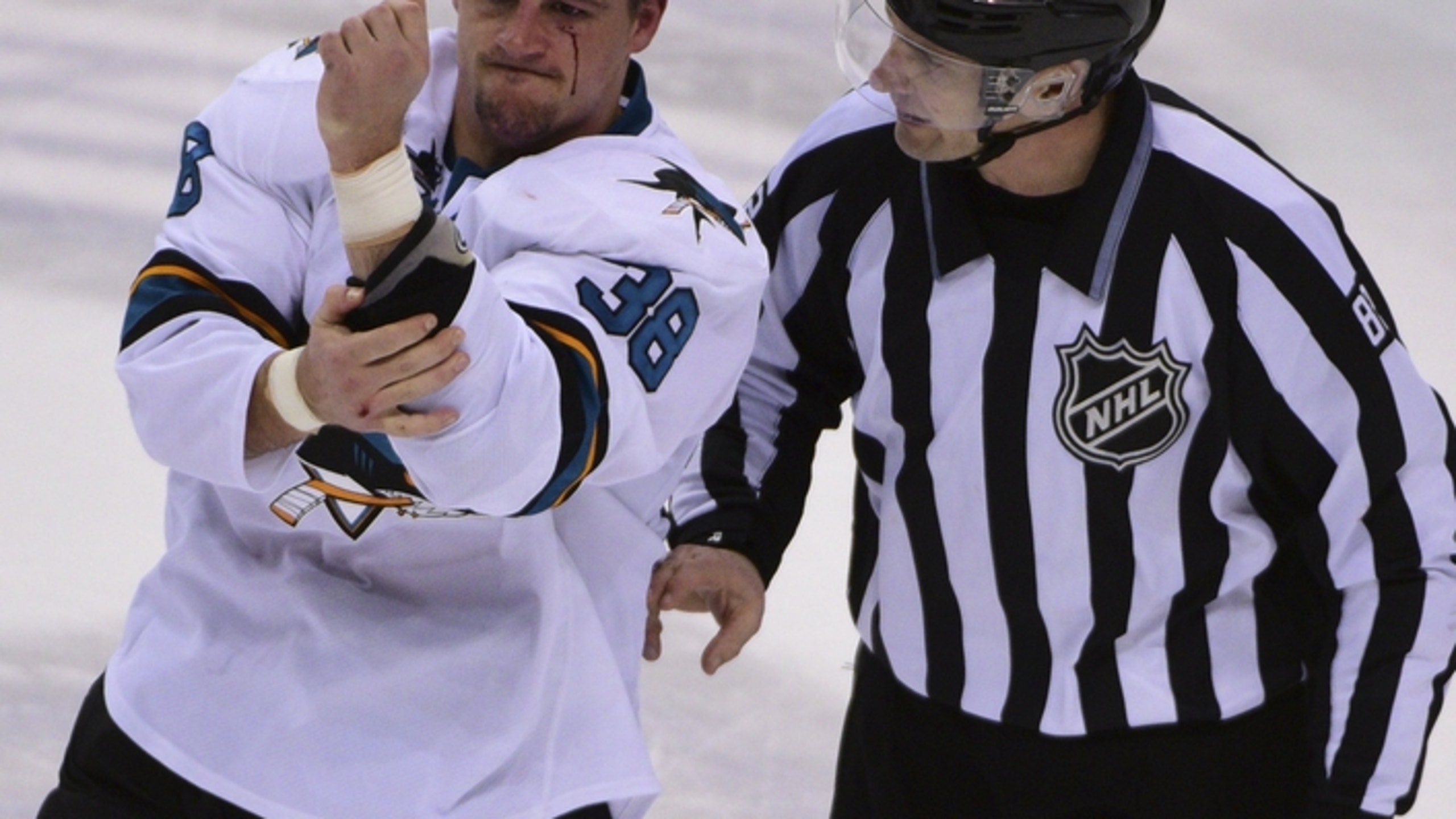 Boxing Day Special: Top-5 San Jose Sharks Enforcers
BY Fansided and MJ Kasprzak/FanSided via Blades of Teal • December 26, 2016
Boxing Day is an important holiday in Canada, the motherland of some of the best San Jose Sharks enforcers ever. Thus, Blades of Teal does the following tribute to them (and uses Canadian spellings) to honour the day…
Boxing Day is a tradition in most formerly United Kingdom nations. Fisticuffs are not at the root of its name, but the play on words is perfect. What better list to do when it is the third day off than the top all-time San Jose Sharks enforcers?
The real purpose of Boxing Day was for servants and masters to switch roles. One can see why Americans did not embrace a system like that. However, Canadians did.
Fourteen of the 23 active Sharks are from Canada including Micheal Haley, retained as an enforcer in July. So were the five best enforcers in franchise history. Thus, we honour our neighbours to the north in this list—to the point of using Canadian spellings.
The all-time stats show only five players with over 30 major penalties while with San Jose. They are listed below according to their ability to make a team pay—whether through fights, big hits or scores.
5. Jody Shelley (2008-10)
The Sharks only had Jody Shelley for a little over two years, but he made an impact on opposition faces. He had just two goals and nine assists in 127 games over that span.
However, he collected 285 penalty minutes (PIM) that included 33 majors, three misconducts and a game misconduct. Shelley seldom won his biggest bouts against George Parros but was one of the few capable of dropping gloves with the heavyweight.
4. Dody Wood (1992-98)
San Jose Sharks enforcer Ryane Clowe (29) bleeds from his nose during the third period at the Minnesota Wild: Brace Hemmelgarn-US PRESSWIRE
San Jose only played Dody Wood in 106 games. He scored just eight goals and 10 assists but compiled 45 major penalties—almost one per two games. Nine misconducts and six game misconducts helped him average nearly five penalty minutes per game (471 PIM).
3. Jeff Odgers (1991-1996)
The undisputed all-time greatest San Jose fighter is Jeff Odgers. He compiled 1001 PIM and an unbelievable 99 major penalties in 334 games with the team. He also had seven misconducts and 14 game misconducts.
What many may not remember is Odgers was skilled enough to be dressed every game without fights. He scored 48 goals and 34 assists with the Sharks, albeit in a more open offensive era. He was even the team's captain for a little over a season until his departure in the summer of 1996.
2. Ryane Clowe (2005-13)
Is it any wonder that concussions forced Ryane Clowe to retire a year ago? He played 423 games in San Jose and committed 587 PIM. Included among them were 49 major penalties, five misconducts and a pair of game misconducts.
What sets Clowe above previous members of this list was skill. A better player is also a better enforcer capable of making the opposition pay one more way. He scored 101 goals and 170 assists for the Sharks, peaking at 62 points during the 2010-11 NHL season.
1. Owen Nolan (1995-2003)
The best player to serve as San Jose's enforcer was undoubtedly Owen Nolan. He was the team's captain from 1998 until he was traded in 2003. He accumulated 934 PIM in 568 games with 38 majors, a match penalty, six misconducts and eight game misconducts.
Nolan was also a deadly scorer. He scored 206 goals and 245 assists for the Sharks. His peak was the 1999-2000 NHL season, when he scored 44 goals and 40 assists in 78 games.
More from Blades of Teal
This article originally appeared on
---
---