National Hockey League
National Hockey League
Blues 4, Predators 3, SO
Published
Jan. 22, 2013 3:15 a.m. ET

The St. Louis Blues have shown already that they can blow out a team. Now they've proven they can come back, even if it means winning in a shootout.
T.J. Oshie and Alexander Steen scored in the shootout, and the St. Louis Blues edged the Nashville Predators 4-3 on Monday night.
The Blues won the Central Division last season, but the Predators won the season series 4-1-1 with three of those games going to a shootout. This time, the Blues had the only goals in a shootout that lasted only two rounds. Brian Elliott, who came off the bench in the second, stopped Craig Smith and Martin Erat to get the win.
''Shootouts are funny because two years ago this was a good team,'' Blues coach Ken Hitchcock said. ''Last year, we weren't. I'm telling you, those points now mean everything.''
Rookie Vladimir Tarasenko had a goal and two assists for St. Louis. Andy McDonald had a power-play goal and an assist, Alex Pietrangelo's goal tied it up in the third period, and Kevin Shattenkirk had two assists. The team that won the President's Trophy last season now has started this lockout-shortened season with two straight wins.
''It's our first road game of the year, we were down by a goal and end up tying it up and winning,'' Blues center Jaden Schwartz said. ''We had a little adversity there, and we came through so I think we can build on that.''
Patric Hornqvist had a goal and two assists for Nashville. Mike Fisher had a goal and an assist, Colin Wilson a goal and Erat two assists.
Oshie scored first with a backhander over Nashville's Pekka Rinne. After Elliott stopped Erat at the front of the crease, Steen skated up and squeezed the puck between the post and Rinne's outstretched skate.
Rinne made sure the Predators at least got to the shootout. He stopped a shot from Pietrangelo from the slot, then stopped another by Oshie off the rebound laying down on his back at the post inside the final minute of overtime.
The Predators opened the season with a 3-2 shootout loss to Columbus. Now they visit Minnesota on Tuesday to start a seven-game road trip that will be their longest this season and won't play again in Nashville until Feb. 7.
''We haven't been beaten in a game,'' Nashville coach Barry Trotz said. ''We've been beaten in, a little bit you could say, a skills competition. But at the same time, it's huge, especially the extra points, I mean, in the league right now. If you can get them in a shootout, let's take them.''
St. Louis, which plays at Chicago on Tuesday night, picked up where the Blues left off in their 6-0 opening rout of Detroit, outshooting Nashville 39-24 through overtime. They started strong too with an early 6-3 edge in the first period.
Wilson scored on the Predators' fourth shot, beating Jaroslav Halak with a wrister just inside the left circle at 9:10 of the first.
Tarasenko, who scored two goals in his NHL debut, remained just as active against Nashville. He scored on a wrister from the right circle at 10:28 on assists from McDonald and Shattenkirk. Later in the period, David Legwand hooked the rookie as Tarasenko tried to score on Rinne, giving the Blues a power play in the first.
So with the man advantage, Tarasenko found McDonald in the slot with the puck, and McDonald scored with a wrister at 15:04 for a 2-1 lead. That lasted only until David Perron went to the box for slashing, and Fisher scored his first on the power play beating Halak to the glove-side at 17:13.
''Vladi's playing really, really well right now,'' Hitchcock said. ''We've got a couple lines really playing well right now.''
Hornqvist slipped a backhander between Halak's body and his right arm stick-side at 12:53 of the second for a power-play goal. That was Nashville's third goal on 11 shots, and Blues coach Ken Hitchcock had seen enough. He yanked Halak and put in Elliott, due to start in Chicago.
''My first action of the year, it's almost better to get in there really nothing to lose and go out there and just play your game and let the guys in front of you do their job,'' Elliott said.
This game appeared headed for extra time even with Nashville holding a lead in the third. Nashville and St. Louis already had gone past overtime 12 times, including three games last season, with the Predators holding an 8-4 edge. Pietrangelo scored with a wrister at 12:10 to tie it.
Trotz noted his Predators hit a crossbar and a couple of posts in the second and Sergei Kostitsyn just missed a chance to put Nashville back ahead after the Blues tied it at 3.
''That's the type of game you're going to see St. Louis and Nashville battle. You got to bring it,'' Trotz said.
Leaving with a win was a nice change for Hitchcock, who said playing Nashville felt a bit like ''the Bataan death march'' when he was with Columbus. The Blues come in believing they can play well.
''This is a really tough building,'' Hitchcock said. ''It's a very intimidating building to play in. It seems like the people are right on top of you, and they play hard here. Nashville played really hard tonight.''
Notes: Barrett Jackson played his 600th career NHL game, all with St. Louis. He ranks ninth in club history in games played and fourth among defensemen. Only Bob Plager, Barclay Plager and Al MacInnis have played more for the Blues. ... Hornqvist has scored three points now nine times, the last on Nov. 9, 2011, at Anaheim with three assists. ... Nashville had its 15th straight sellout dating back to last season. ... Nashville C Paul Gaustad was scratched with an upper-body injury, and Trotz said he will be questionable against Minnesota.
---
---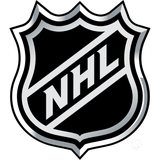 Get more from National Hockey League
Follow your favorites to get information about games, news and more
---