National Hockey League
National Hockey League
Blue Jackets get head start on summer once again
Published
Apr. 12, 2011 1:44 a.m. ET

Stuck watching 16 other teams head to the playoffs once again, the Columbus Blue Jackets need to get a lot better and will likely undergo a facelift in the offseason.
''We've got to look at this,'' general manager Scott Howson said Monday after exit interviews with the players. ''Because whatever we have right now isn't working.''
The club's 10th season - all but one concluding with tee times instead of playoff beards - ended with a thud on Saturday night in a 5-4 loss to Buffalo. The Blue Jackets finished 34-35-13 for 81 points, a two-point improvement over a year ago, but not close to being in the hunt for the postseason. They were 16 points behind the last playoff qualifier, Chicago.
Howson made almost no changes beyond hiring coach Scott Arniel and a new staff heading into the 2010-11 season. Although the Blue Jackets skated out to a good start, they again foundered in December (3-9-3), and fell so far off the pace that even a slight uptick in the second half wasn't enough to make things interesting for their loyal but dwindling fan base.
What's more, they won just one of their last 11 games with captain Rick Nash and franchise goalie Steve Mason injured.
But Arniel believes the team made some headway.
''We beat up some demons,'' he said, ''that have kind of been hanging around.''
He pointed to the franchise's best road record ever (17-16-8), the transition to an uptempo game after years playing a defensive-oriented, trapping game, and a more consistent expenditure of effort every night.
Under Arniel, Columbus played hard. But serious personnel questions remain. Many fans were critical of Howson's decision to stand pat last year, and they voiced their disapproval with their wallets. Attendance at Nationwide Arena dropped almost 1,800 per game from a year ago, to 13,658.
R.J. Umberger, who posted a career-best 57 points in his third full season with the Blue Jackets, stopped short of saying the club was at a disadvantage in talent.
''The nights when we all work hard and give a great effort and all 20 guys play, we do pretty well,'' he said. ''And when we only have half the team (playing hard), we struggle. We're obviously built as a team where we need everybody.''
There are lots of theories why the club isn't better. Once again, Mason - who powered the playoff run in 2008-09 by going 33-20-7 with a league-best 10 shutouts and a 2.29 goals-against average - was erratic in net. He went 24-21-7 with three shutouts and a a 3.03 goals-against average.
But that's not all on him. There is little depth and skill among the blueliners, and no one knows exactly when prized defensemen John Moore and David Savard will be ready for the NHL.
''There's no way you can be successful if you allow so many goals,'' said Howson, whose team surrendered fewer goals than only four NHL teams. ''That's not just a goaltending thing, that's a team defense area as well.''
He hinted that he is likely to revamp the blue line through free agency and trades.
And once again, the team's best player and captain, Nash, didn't get a whole lot of help. The franchise has sought a centerman to set him up ever since Nash (32 goals, 34 assists in 75 games) came into the league eight years ago. There have been a dozen or more possibilities, some more effective than others, but none with much staying power. The next in line will likely be 18-year-old Ryan Johansen, last season's first-round draft pick, who will be given every chance to make the big club next year.
What's most troubling is it's hard to pinpoint the Blue Jackets' problems because they seem to change from week to week.
''You can't really put your finger on one thing. It's kind of a whole bunch of different things,'' said forward Jared Boll, one of the team's few tough guys. ''At times, we played well and looked like a playoff team and it looked like we were going to get in. Then, at other times, we looked like we were at the bottom of the cellar again.''
Now that Arniel and his staff know what they have and what they need, perhaps they can prevail upon Howson to make some upgrades. Several unrestricted free agents who produced little for what they were making (Scottie Upshall, Chris Clark, Ethan Moreau and Craig Rivet) will probably not return.
An influx of fresh blood, from the minors or another NHL outpost, might help end the franchise's downward cycle.
''We took some steps to trying to change our identity as a group, where we allow defeat to happen, where we allow bad things to happen,'' Arniel said. ''We learned from it. We weren't perfect at it. But we've gotten a lot better and have a lot more confidence in our abilities.''
---
---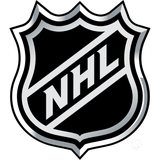 Get more from National Hockey League
Follow your favorites to get information about games, news and more
---