National Hockey League
National Hockey League
Blackhawks top Sens 2-1 behind rookie G Darling
Published
Oct. 26, 2014 9:54 p.m. ET

CHICAGO (AP) Scott Darling didn't have to go far from home to fulfill his NHL dream.
Darling made 32 saves in his NHL debut, Jonathan Toews and Brent Seabrook scored, and the Chicago Blackhawks snapped a two-game losing streak with a 2-1 victory over the Ottawa Senators on Sunday night.
Darling, a 25-year-old native of the Chicago suburb of Lemont, Illinois, was steady as he faced a handful of tough chances early. He was rock solid in the third when he stopped 16 shots to protect a one-goal lead.
''I was excited and terrified,'' Darling said. ''It's 20 years of work coming to this one game. I've been a Blackhawks fan since I knew what hockey was.''
The 6-foot-6 Darling was called up from Rockford of the AHL last Tuesday after Blackhawks No. 1 goalie Corey Crawford sustained an upper-body injury.
Seasoned backup Antti Raanta started the first three games after Crawford went down, but Darling found out he would get the start on Sunday after Chicago lost 3-2 at St. Louis on Saturday night.
After turning aside a few early chances, Darling seemed in charge.
''I try to give off that illusion,'' he said. ''I was pretty nervous to start with, but once you get a few pucks, it's just another hockey game. The guys played really great after that.''
Blackhawks coach Joel Quenneville agreed about his team's effort and was impressed by Darling, who signed with Chicago as a free agent on July 1 after bouncing around the minors with nine teams in four leagues.
''I thought it was our best four-line rotation of the year,'' Quenneville said. ''We needed (Darling) early in the game, and he was settled down, patient. He controlled his rebounds, handled the puck well.''
Patrick Kane assisted on Toews' goal for his 500th NHL point.
Milan Michalek scored a short-handed goal for the Senators, who have lost two straight.
The game featured a matchup of goalies from the Chicago area.
Ottawa's Craig Anderson, from Park Ridge, Illinois, stopped 43 shots, including a second-period penalty shot by Andrew Shaw.
The Senators hurt their momentum by taking penalties and being short-handed six times. They also didn't bear down around the net, coach Paul MacLean said.
''We created opportunities, but I don't know if we made (Darling) as busy as we could have or would have liked to have,'' MacLean said. ''We did have some chances, but I don't think the (difference) ends up being their goalie.''
Darling was chosen by Arizona in the sixth round of the 2007 draft, then turned pro in 2010 after two seasons with the University of Maine. He was 2-0 with a 1.44 goals-against average with Rockford before being called up.
Chicago outshot Ottawa 17-12 in the scoreless first period.
Toews opened the scoring 21 seconds into the second with a wrap-around goal.
Anderson slid out and overcommitted to Toews as he skated down the left side of the slot. The Chicago captain circled the net and tucked in a shot from the right side before Anderson could get back into positon.
Anderson turned aside Shaw's penalty shot with his shoulder just over a minute later.
Michalek tied it with a short-handed goal at 7:08 when he completed a nifty 2-on-1 rush with Alex Chiasson from the doorstep. Michalek and Chiasson raced down the ice against Brent Seabrook after Brad Richards failed to hold the puck in the Ottawa zone.
Seabrook's screened power-play goal with 6:22 left in the second put Chicago back ahead. Seabrook fired a shot from the blue line with Bryan Bickell parked in front.
Darling was sharp in the third. Chris Phillips fired a rebound wide of a half-open net with 3:45 left.
NOTES: Crawford has resumed skating. ... Quenneville said LW Daniel Carcillo is expected to miss four weeks because of a right knee injury sustained Saturday at St. Louis. ... Only one referee, Steve Kozari, worked the game because fellow official Eric Furlatt was ill. ... Goalies from the Chicago area have faced each other in an NHL game at least once before. On Feb. 20, 2012, Chicago native Al Montoya entered in relief for the host New York Islanders against Ottawa's Anderson. ... A moment of silence was observed before the national anthems to honor those killed in last week's attacks on Canadian armed forces members.
---
---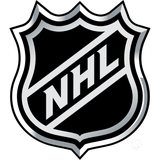 Get more from National Hockey League
Follow your favorites to get information about games, news and more
---