National Hockey League
National Hockey League
Blackhawks praise additions, deny talk of locker room strife
Published
Mar. 1, 2015 6:24 p.m. ET

CHICAGO (AP) Kimmo Timonen practiced with the Chicago Blackhawks on Sunday, and Antoine Vermette could arrive in time for Monday night's game against Carolina.
Days after Patrick Kane's broken left collarbone put Chicago in a precarious position, general manager Stan Bowman swung a pair of trades that netted two seasoned reinforcements for the Blackhawks.
With Timonen in the fold and Vermette on the way, defenseman Brent Seabook said Sunday that the veterans are walking into a united locker room. Unprompted, he rejected rumors of discord among the players on the team.
''We've never been a tighter group,'' he said. ''Some of the rumors that have been said, I think are laughable. You know, there's nothing going on in this locker room. I've been here 10 years and nothing's been going on, so we're a tight group.
''We've got everybody's back here and we're focused on our jobs, which is getting into the Stanley Cup playoffs, first and foremost, and winning another championship.''
Forward Patrick Sharp, one of the players mentioned in connection with the rumored strife, also said there are no chemistry problems. He left open the possibility of taking legal action about the accusations on the Internet.
''I feel like you hear things said about people all the time, it's like anybody can type something on a computer and get away with it and not be held responsible or accountable,'' Sharp said. ''I mentioned earlier, it is laughable, it's comical, but when it affects your family, when you've got two little girls at home, and your parents are calling you, it takes a toll.''
Sharp, who has no goals and two assists in his last 14 games, said his teammates have helped him get through the situation.
''Thankfully I get to come to the rink with these guys and they have my back,'' he said.
The addition of Vermette could provide a lift for Sharp. The 32-year-old center brings versatility and offensive skills that should help make up for some of the lost production with Kane's injury.
Vermette had 13 goals and 22 assists in 62 games this season for woeful Arizona, which received a first-round draft pick and defensive prospect Klas Dahlbeck in Saturday night's deal.
''I've been in this situation before and it brings and excitement to your game,'' Vermette said Sunday in a conference call. ''I look forward to playing meaningful games and bringing the competitiveness of the game to another level.''
Vermette learned of the trade while on the Coyotes' plane as it was about to take off from Boston, where Arizona absorbed its ninth straight loss. Chicago coach Joel Quenneville said he expects to slot Vermette - and his solid faceoff skills - into the middle of the Blackhawks' second line as soon as he arrives, probably in time for the matchup with the Hurricanes.
The Blackhawks got Timonen from Philadelphia on Friday for a 2015 second-round draft pick and a conditional fourth-rounder in the 2016 draft. The defenseman was paired with Seabrook on Sunday.
Timonen has been sidelined all season because of blood clots discovered in his leg and lungs last summer. But the 39-year-old veteran said he's ready to play against the Hurricanes.
''I've been skating two, three weeks and it's only going to get better,'' Timonen said. ''I'm excited to be back on the ice and playing the game, hopefully get in the playoffs and go from there.''
Timonen has additional motivation: He was on the ice for the Flyers when Kane scored the Cup-winning goal in overtime of Game 6 of the 2010 Finals.
''That was the closest I've ever come to the Cup,'' Timonen said. ''Hopefully we can do it again when I'm on the (Blackhawks) team.''
Kane, who leads Chicago with 27 goals and 37 assists, had surgery Wednesday and is expected to be sidelined for three months. He could return in the playoffs if the Blackhawks make it to the Western Conference finals.
The trades for Vermette and Timonen raised the team's hopes of getting Kane back on the ice before the season is over.
''We're not giving up. We're not doing anything like that,'' captain Jonathan Toews said. ''We know there's a void to fill when you lose your top scorer and one of the best players in the world, especially the way Kaner's been playing.
''It's not always an easy thing, but I think (the players') mentality is the same as what management has shown the last couple of days with the additions we've seen.''
---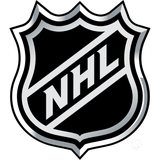 Get more from National Hockey League
Follow your favorites to get information about games, news and more
---