National Hockey League
National Hockey League
Blackhawks look Sharp in victory over Oilers
Published
Oct. 15, 2009 5:40 a.m. ET

Nikolai Khabibulin knew exactly what to expect from the talented Chicago Blackhawks, who shoot from everywhere and aggressively crash the net.

Stopping a penalty shot, turning aside two breakaways and totaling 34 saves, he did his part. Nevertheless, his new team, the Edmonton Oilers, lost 4-3 to his former club Wednesday night.

"It was weird to be on the other side. They actually have become a pretty good team," said Khabibulin, mostly a high-priced disappointment during his four years in Chicago but a standout during last season's run to the Western Conference finals.

"They want to put a lot of pucks on the net ... and look for rebounds. To beat them, we have to have a good game and I have to have a better game."

Khabibulin couldn't have played much better. After he stopped Sharp's penalty shot at 17:01 of the second period, Sharp could only shake his head and smile.

"I don't have too much in the bag that he hadn't seen already," said Sharp, who did beat Khabibulin on a point-blank shot 51 seconds into the game.

"It's been our thought process all year long, getting pucks to the net and bodies in front," Sharp said. "He's a good goalie, but it's going to cause chaos in front."

Khabibulin, who kept Edmonton close by stopping Kris Versteeg and Jonathan Toews on third-period breakaways, had little chance on the goals he allowed to Sharp, Versteeg, Jack Skille and Cam Barker.

Edmonton, meanwhile, managed only 18 shots against Antii Niemi.

"We weren't very good," coach Pat Quinn said. "The score was flattering for us."

After Sharp and Andrew Cogliano traded goals in the first 2 1/2 minutes, Skille scored on a rebound to put the Blackhawks up 2-1 at 13:15 of the first period.

It was only the fifth career goal and first since Oct. 11, 2008, for Skille, Chicago's No. 1 draft choice in 2005.

Skille began the season at Rockford in the AHL, was called up Saturday, sent down Sunday, recalled Monday, sent back down Tuesday and called back up Wednesday. With the Blackhawks making the moves to manipulate their salary cap, Skille has become very familiar with the 78-mile trip from Rockford's MetroCentre to the United Center.

"I practice in the morning in Rockford and drive right back. It's not that bad a commute," he said. "There's nothing I can do about it. I just work here. I do what I'm told."

Cogliano made a bid to tie the game early in the second period but his shot hit the post. A few minutes later, Brian Campbell carried the puck behind Edmonton's net and set up Versteeg alone in front to make it 3-1.

The Oilers pulled within a goal at 10:43 of the third when Dustin Penner's pass from behind the net hit Chicago defenseman Niklas Hjalmarsson' skate and bounced past Niemi. Officials originally waved off the goal, thinking an Edmonton player had kicked it in, but they correctly credited the Oilers with the goal after a video review.

With 2:42 to play and Sharp screening Khabibulin during a power play, Barker scored on a shot from the point. Edmonton's Denis Grebeshkov completed the scoring with 48 seconds left on a power play with Khabibulin off for an extra attacker.

NOTES: Cristobal Huet is expected to start in goal for Chicago on Thursday at Nashville. He was pulled after giving up three early goals Monday. ... Despite their 3-2-1 record, the Oilers have been outshot 197-143 this season. ... Sharp has failed on all three penalty shots he has taken in his career. ... Chicago entered the game ranked second in the league in shots per game (37.4) and first in fewest shots allowed (21.8).


---
---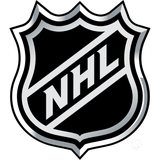 Get more from National Hockey League
Follow your favorites to get information about games, news and more
---