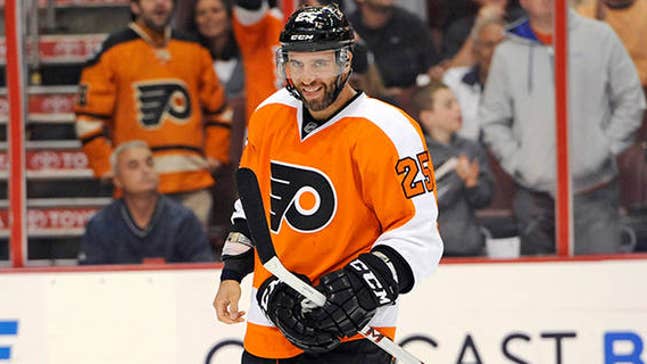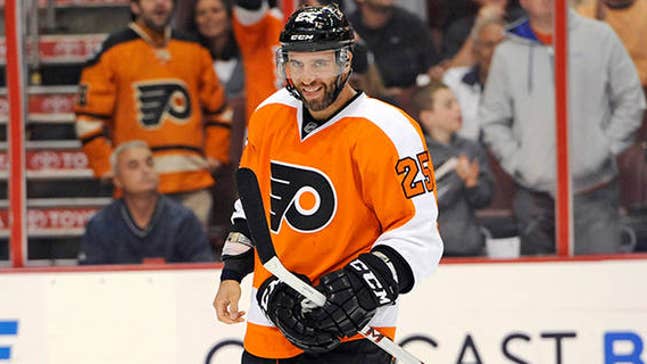 Avs acquire Talbot from Flyers
Published
Oct. 31, 2013 9:40 p.m. ET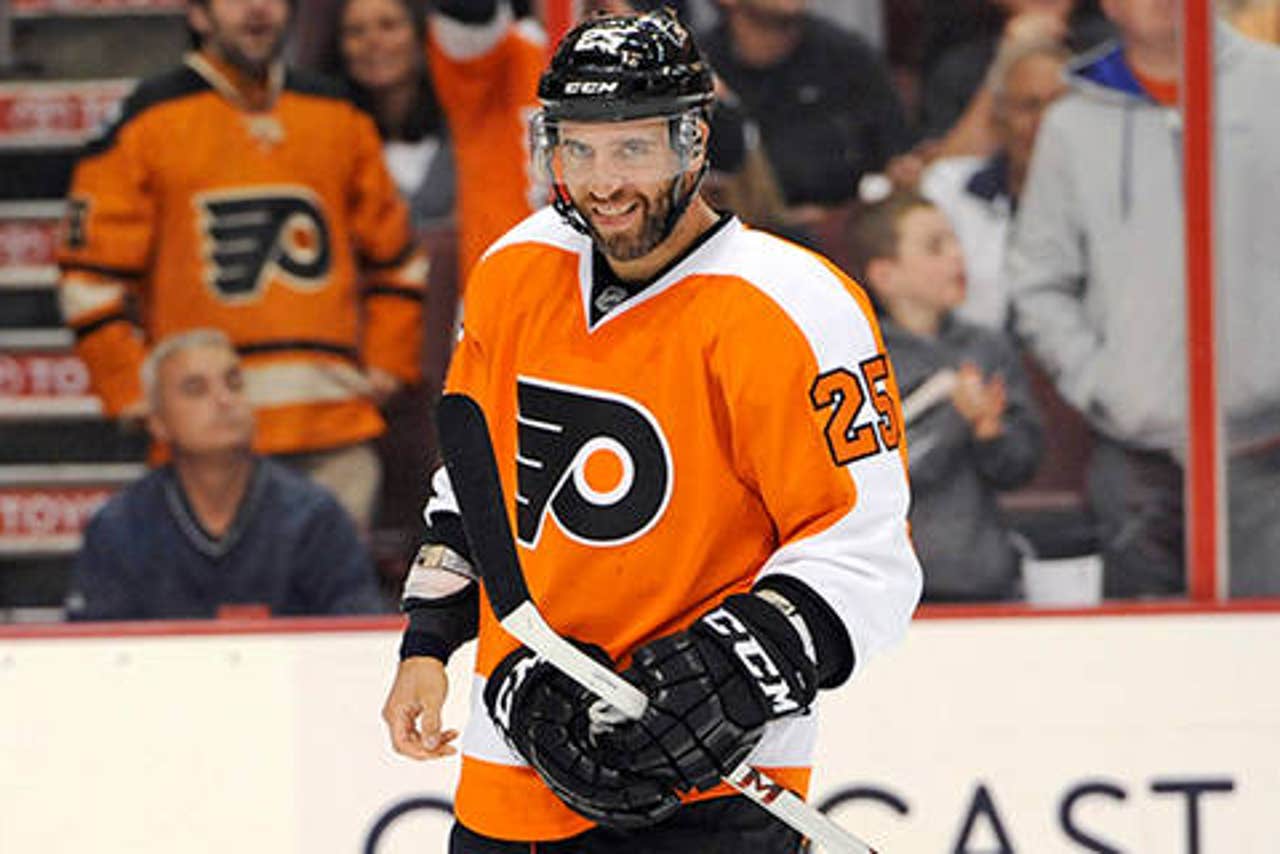 Pardon Maxime Talbot if he's a little bit overwhelmed right now.
He has a baby on the way and a new system to learn after being traded for the first time in his NHL career.
The Colorado Avalanche acquired the veteran forward from the Philadelphia Flyers on Thursday in exchange for Steve Downie.
Talbot is expected to be in Dallas when the Avs face the Stars on Friday night. The move is somewhat of a surprise, with Colorado off to a 10-1 start and leading its division. But Talbot's elated that it came to fruition and is eager to get to work under first-year coach Patrick Roy.
''I've been following their great start to the season, what they've been doing,'' Talbot said in a phone interview as he waited for a plane bound for Dallas. ''I'm really excited to be part of it.''
The 29-year-old Talbot had a goal and an assist for the Flyers this season. He has also played for Pittsburgh, helping the Penguins to the 2009 Stanley Cup title.
His priorities once he arrives in town? Find a place to stay - and then a new doctor. His fiance is due in February.
''That brings a little bit of stress into play,'' Talbot said. ''We're excited to do this in Denver.''
Talbot already knows quite a few players on the Avalanche, including Matt Duchene and Jean-Sebastien Giguere. Oh, and video coach Mario Duhamel, too, Talbot's coach when he was a teenager.
''I get traded to a team that has a great deal of momentum right now. It's exciting,'' he said. ''They're on top of the league and there's a reason for that. They're a young team. They have a deep roster with a lot of young skill and they should be good for years to come.''
Part of the reason for the deal, Roy said, is to beef up the Avalanche's penalty-kill unit. The team has been short-handed with forward Cody McLeod serving a five-game suspension for his hit along the boards on Detroit Red Wings defenseman Niklas Kronwall two weeks ago. McLeod will sit out one more before returning to the lineup.
''(Talbot) is a really good penalty-kill guy,'' Roy said.
He has some scoring touch, too, finding the net 19 times in 2011-12.
''I can bring versatility to the game and I like to play with emotion,'' Talbot said. ''I've heard only good things about Patrick Roy and the new wave.''
For Downie, this is a return to the city where he began his career. The Flyers drafted him with the 29th overall pick in 2005, before trading him to Tampa Bay in November 2008.
The physical forward was acquired by the Avalanche in February 2012. Downie had a goal and six assists for Colorado this season. He missed most of last year with a knee injury.
''I'm excited to show Philly what an older Steve Downie looks like,'' he said. ''I play the game hard. I like to play a physical game, crash the net as hard as I can. I play the game on the edge.
''I'm going to bring my energy every night and hopefully help this team win.''
---
---