National Hockey League
National Hockey League
Atlanta winning on the ice, losing in the stands
Published
Dec. 17, 2010 7:44 p.m. ET

Thirty years after losing the Flames, Atlanta's hockey fans are on the clock again.
The NHL wants the city to show better support for its winning team or the league make have to explore ''alternatives.'' The Thrashers, blessed with young talent, have a winning record but rank only 28th among 30 NHL teams in attendance.
And if that doesn't improve, Atlanta fans could lose it's second NHL franchise - the Flames moved to Calgary in 1980.
''I can't tell you how close or how far away we are collectively from having to consider alternatives and make a decision,'' NHL deputy commissioner Bill Daly told The Associated Press on Friday. ''But it has not been the best situation for Bruce and as a result it has not been the best situation for the franchise or for the National Hockey League.''
For now, Daly says the league has advised Thrashers owners to look only for investors who want to keep the team in Atlanta. But they have been hard to find.
One of the team's owners, Bruce Levenson, says he has had no luck while looking almost two years for investors.
Nonetheless, Daly said Levenson is not ''exploring any relocation alternatives.'' However, the team's poor attendance has sparked persistent rumors about a possible move.
''His focus has been exclusively Atlanta centered and our hope has been and continues to be that he'll be successful in finding an alternative that will keep this team in Atlanta for the long term,'' Daly said. ''That's our preference.
''Having said that, and this is what I'd say to any franchise, not just Atlanta, there comes a point in time where if there is no alternative in terms of ownership or in terms of support in a particular market, you have to look at alternatives. That is just the reality.''
The reality has been winning hasn't resulted in sellouts for the Thrashers.
Atlanta had a chance to move into a first-place tie in the Southeast Division in Thursday night's home game against Carolina. Attendance was only 11,043, slightly below the season average and more than 7,000 below capacity, for Carolina's 3-2 win in a shootout.
Still, the Thrashers remain optimistic.
Team President Don Waddell says he expects attendance to pick up after the holidays. There could be an upswing on Saturday when former Atlanta star Ilya Kovalchuk returns to Philips Arena with the New Jersey Devils.
Levenson said in May he hoped he might be close to announcing a new investor. The talks with the potential investor, who was not made public, did not lead to an agreement.
''Wish there was something new but there isn't,'' Levenson said a recent e-mail to The Associated Press. ''Know anybody interested in investing in a really exciting hockey team?''
Atlanta hasn't been able to locate investors, but after making only playoff appearance (2007) since the team's debut as an expansion team in the 1999-2000 season, the Thrashers have once again found success on the ice.
Atlanta is winning with a new collection of young talent assembled in drafts and through offseason trades.
A candidate to follow Kovalchuk as the new figurehead of the franchise is big defenseman Dustin Byfuglien, who was a star on the Chicago Blackhawks' Stanley Cup championship team last year. Byfuglien (6-5, 265) leads all NHL defensemen in scoring.
Another young star is goaltender Ondrej Pavelec, 23, who ranks among the NHL leaders with his average of only 1.80 goals allowed per game.
Byfuglien, Evander Kane, captain Andrew Ladd, Bryan Little and others have shared the scoring load. Atlanta is in position to contend for only the second playoff appearance in franchise history.
''I think it's very encouraging,'' Daly said. ''I think the club has done some really, really good things personnel-wise in the last couple of years and I think you're starting to see some of those results on the ice. Hopefully that will translate to better support and Bruce will have better success in finding the capital he needs and hopefully we won't be in a position where we have to consider alternatives.''
Any discussion of the team leaving Atlanta will have to start with the arena.
In 1999, Philips Electronics signed a 20-year, $182 naming rights deal for Philips Arena. The company can walk away from the contract, one of the most lucrative in sports, if the Thrashers or NBA Atlanta Hawks leave the arena.
''We all know hey, we have some challenges here,'' Waddell said. ''But for three years now I've been talking about rumors. Until we figure a way to move this building, I still feel it's going to be difficult for us to move this franchise because I haven't seen anybody move a building like this.''
---
---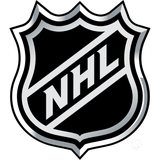 Get more from National Hockey League
Follow your favorites to get information about games, news and more
---