National Hockey League
National Hockey League
Are Canucks Canada's team?
Published
May. 31, 2011 1:00 a.m. ET

Canada is winning big in just about every arena of hockey lately.
A year after the Canadian men and women won double Olympic gold medals, the league-leading Canucks are preparing to face the Boston Bruins in the Stanley Cup finals on the same Vancouver rink. The Canucks are favored to return the Cup to Canada after an 18-year absence, starting in Game 1 on Wednesday night.
With a strong Canadian dollar and eager investors, Canada even regained a seventh NHL franchise: The Atlanta Thrashers are moving to Winnipeg.
Yet the national pride over Canada's hockey surge doesn't cover the Canucks.
Although Canadian fans have a history of rallying behind the last Canadian franchise standing in the NHL playoffs, the Canucks don't think they'll ever be Canada's Team. They're too isolated, too slick, too Vancouver — and the Canucks don't mind if their bandwagon stays empty.
''Not at all,'' Canucks forward Alex Burrows said. ''We get a lot of support from people here in Vancouver, and I'm sure in the province of (British Columbia), but for Canada, I don't feel it.''
Prime Minister Stephen Harper publicly got behind Vancouver after the Bruins knocked out Montreal last month, leaving the Canucks as the last Canadian team standing. But it's tough to get regular Canadians behind the Canucks — or anything from Vancouver, with its less-than-frigid climate, remote beauty, high-tech economy and multicultural society setting it apart from the rest of the Great White North.
''I think we're Vancouver's team and B.C.'s team,'' said Ryan Kesler, the Canucks' high-scoring forward from Michigan. ''It's obviously a culture (in Canada), but I think we're playing for the 23 guys in here. We know how much each and every one of us wants it in here, and we can't look at all the other stuff outside.''
The Edmonton Sun decided earlier this month that the Canucks aren't Canada's Team, with a majority of its readers saying they'll root against Vancouver. A Vancouver Sun writer jumped into the fray with a column headlined: ''Dear rest of Canada: please get your own hockey team.''
Defenseman Dan Hamhuis was consumed by the Canucks while growing up in a small town 700 miles northwest of Vancouver. He believes every hamlet in British Columbia is behind this creative, sophisticated team with international flair and resplendent green-and-blue sweaters.
Vancouver fans don't care if their team has never won a title — and they don't mind if the Canucks don't get love from the rest of the country.
''It was my team, so it didn't really matter a whole lot,'' Hamhuis said. ''I was crushed when they didn't win the Stanley Cup in '94, but I was still a fan. To the north, to the small towns up there, I still go there every year, and I know how much the Canucks mean to everybody. They've been behind us for a long time.''
They might not be Canada's Team, but the Canucks are a remarkable reflection of their distinctively un-Canadian hometown.
The Canucks' three best skaters are two identical Swedes and Kesler, the American who once said he hated Team Canada. Their fan base draws from Vancouver's sizable Asian population as much as the rural province.
And when the Canucks are on their game, they inspire envy with every stride.
Vancouver led the NHL in scoring during the regular season with 262 goals, many originating on the preternaturally talented sticks of Daniel and Henrik Sedin, yet the Canucks also allowed a league-low 185 goals with a cadre of eight solid defensemen in front of Roberto Luongo, playing tough defense that belies their high-scoring reputation.
''We've got a lot of talent, a lot of guys who can do different things for us,'' said Christian Ehrhoff, the Canucks' German defenseman. ''It doesn't mean anything if you don't use it, but we're definitely eager to get started.''
Even Vancouver's own fans occasionally fall off the bandwagon.
Vancouver partied in the streets after the Canucks held off the defending champion Blackhawks in Game 7 of the first round, but the mood fizzled in the second round. A dismaying number of lower-bowl fans simply went home during a double-overtime second-round game against Nashville, and the Vancouver players noticed.
But the Canucks' 8-3 blaze through the past two rounds has captured Vancouver's attention again. An estimated 20,000 people congregated downtown when the Canucks ran the San Jose Sharks out of the Western Conference finals last week, and the police have budgeted an extra $500,000 for the Cup finals, hoping to avoid the ugly riot that followed the 1994 loss in New York.
Vancouver's sometimes-tentative embrace of the Canucks reflects a vibe familiar to American sports fans who see thousands of late-arriving Lakers supporters or half-empty Oakland Raiders games. West Coast fans, so the feeling goes on both sides of the border, just aren't consumed by sports.
The Canucks' fans usually don't wave as many Canadian flags as their counterparts in Calgary or Ottawa, but anybody who attended the gold-medal win over the U.S. team at Rogers Arena knows Vancouver supports Canada — even if Canada doesn't always support Vancouver.
''We're playing for each other and our fans,'' Raffi Torres said. ''That's all you need to do.''
---
---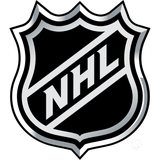 Get more from National Hockey League
Follow your favorites to get information about games, news and more
---