National Hockey League
National Hockey League
A cautious approach to bringing the NHL to Vegas
Published
Dec. 15, 2014 4:14 p.m. ET

Bill Foley is trying to bring an NHL expansion team to Las Vegas, and so far he's marching in step with Commissioner Gary Bettman.
''I'm an ex-Army guy. I follow orders,'' Foley told The Canadian Press by phone over the weekend from his home in Northern California. ''We've been very careful in our meetings with the NHL administrative staff, just trying to make sure that we do things in the proper fashion. We're not pushy, we're not demanding.''
So far, the 70-year-old millionaire businessman has received permission to run a season-ticket drive and isn't pressing for anything more.
The league and its owners - and two-thirds would have to approve a bid - have many questions about a possible venture into the Las Vegas market. Foley points to the city's growing business community.
''Nevada and Las Vegas in particular are no longer what they were 50 years ago or 40 years ago: a gambling city, kind of a weigh station in the desert,'' Foley said. ''A number of software companies, development companies have located in Las Vegas. ... Those companies and those people who work for those companies, that's our target. Those are the people that we want to have come to these games.''
Foley said that after two days of an initial website launch that 1,500 people had expressed interest in buying season tickets.
''I think what the ownership group is looking for, and ultimately what I think what would be important to the board, is that local people in Las Vegas are going to support this franchise, not just the local businesses,'' deputy commissioner Bill Daly said last week in Boca Raton, Florida. ''Because I'm not sure it's the same thing.''
In hockey circles, the prospect of a Las Vegas team adds a touch of glamor. Locally, the notion of finally attracting a team in one of North America's major four sports leagues is enticing.
To bring the NHL to Las Vegas, Foley could partner with the Las Vegas-based Maloof family, which previously owned the NBA's Sacramento Kings. Though he lives part-time in California and Whitefish, Montana, and has business ventures in Jacksonville, Florida, Foley and his associates seem well aware of the intricacies of the Las Vegas market.
''We feel like if we can demonstrate the strong local support for a team, that will go a long ways toward convincing the NHL or persuading the NHL that hockey's viable in Las Vegas,'' Foley said. ''Our mission is simply that.''
A 20,000-seat state-of-the-art arena is being built by AEG and MGM on the strip and is scheduled to open in the spring of 2016.
''It'll be as good as it gets in terms of hockey visibility,'' Foley said. ''The arena is being designed around not just concerts and fights and so on. It's being designed around hockey.''
Another front-runner for expansion, Seattle, doesn't have an arena for an NHL team. Barclays Center in Brooklyn, where the New York Islanders are moving next season, has an awkward setup for hockey. Quebec City has the sparkling Quebecor Arena set to open this fall, but Bettman stresses that the building is no guarantee of an NHL team.
''We're just focused on Las Vegas,'' Foley said. ''I can't help anybody else or worry about anybody else.''
---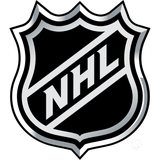 Get more from National Hockey League
Follow your favorites to get information about games, news and more
---