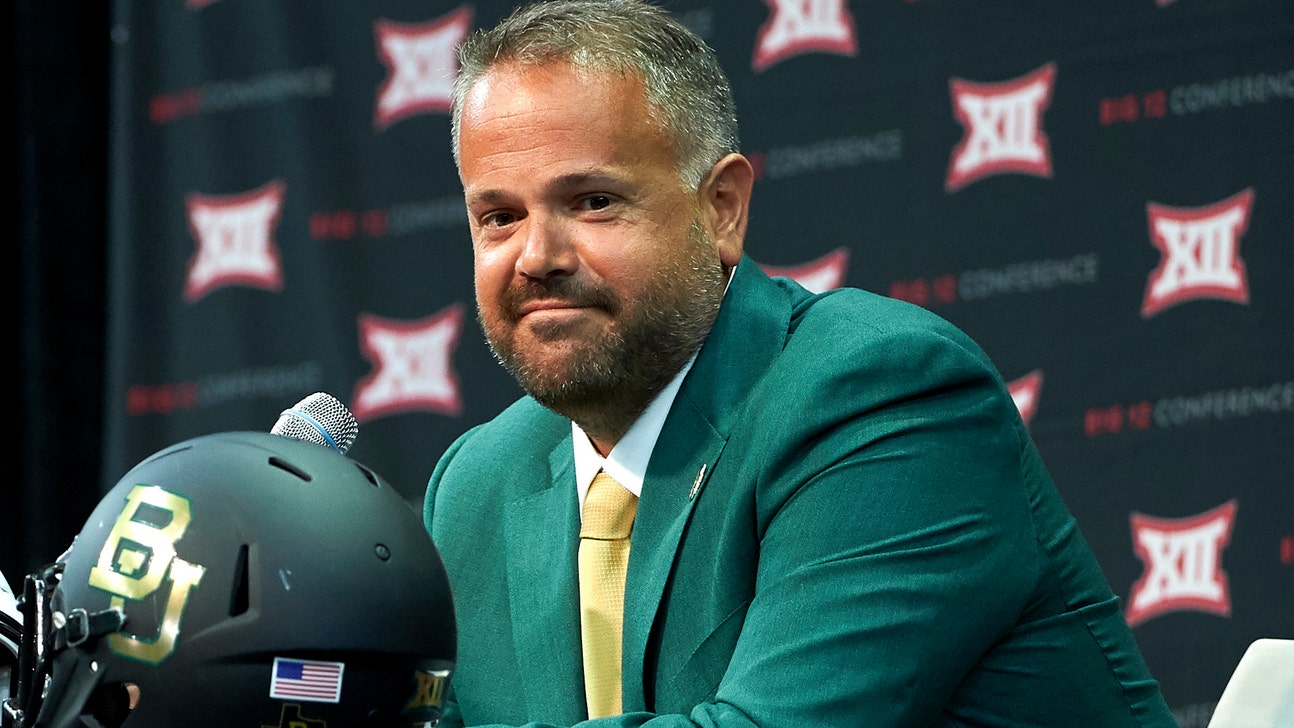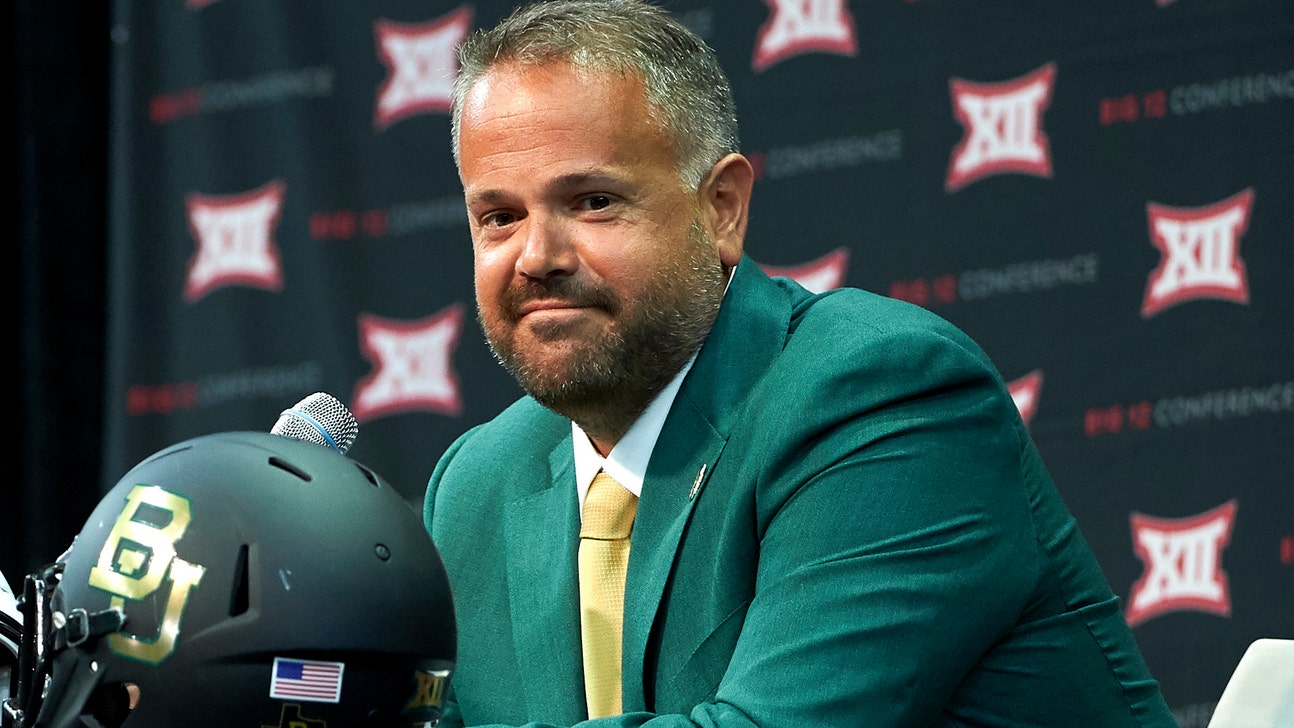 XTECH shouldering its way into locker rooms on all levels
Updated
Mar. 4, 2020 9:21 p.m. ET
EAST HANOVER, N.J. (AP) — At 43, Baylor coach Matt Rhule is far removed from a playing career. That doesn't mean he won't run the gauntlet with his guys to prove a point.
When Rhule was helping turn around the program at Temple, he already had many of his players outfitted with XTECH shoulder pads, a revolutionary protective device that is gaining traction on all levels of football.
"I even wore the XTECH pads and went through bull-in-the-ring while I was at Temple," he recalls, "and I can tell you that the next day I felt less sore than I should have felt."
That's the refrain from many a player, including NFL stars such as Khalil Mack, Matt Ryan, Odell Beckham Jr., and Andrew Luck — who missed an entire season because of shoulder issues.
"I had a unique history after being at the New York Giants where several players wore the XTECH pads ," says Rhule, who left Temple for Baylor in 2016. "Then Muhammad Wilkerson, who played for me at Temple, was a proponent of the pads. I had a chance to see them work firsthand. When we went to Temple, we put them on several guys, and they all had positive reviews. Shoulder injuries went down. Upon coming to Baylor, we had a chance to implement the same thing. We've watched our occurrence of injuries and postseason surgeries come down subsequently.
"The pads have been shown to work at a high level, and we have had tremendous personal success with them. The vast majority of our players have enjoyed the pads and appreciated the commitment to their health and welfare. I've even had other coaches reach out to me over the years to ask about them."
That seems to be the reaction from high schools — famed Mater Dei in Santa Ana, California, originally bought three sets and now the entire team is wearing XTECH — to college, where company co-founder Bob Broderick says close to 500 schools across all levels have players suiting up in the pads, with virtually the entire Washington State roster using them.
Dozens of players at the likes of Michigan, Penn State, Syracuse, Mississippi and Notre Dame use the pads.
As for the pros — the NFL does not survey shoulder pads as it does helmets — Patriots running back James White, in the midst of the finest season of his five-year career, says: "I like that the pads are light and give me a lot of range to move my arms. But at the same time, they give me all the protection my shoulders need. I've always given thought to my shoulder pads because as a person who runs and catches the football, I feel like you should have the right pads to help you get your job done."
XTECH has been on the job for six years, though the work staff is small: 11 full-timers, seven part-timers. That could be increased as Broderick and co-founder Ted Monica break into the European market; there are distribution deals in place for January to expand in Germany, Switzerland and the UK. Also next year, XTECH will make available its first five-padded girdle; most states require all high school football players to wear a five-padded girdle.
Their Cover-2 Program works with NFL teams, current and former coaches and players to buy pads and donate them back to their high schools. Zach Ertz, Melvin Gordon and the McCourty brothers have done so, and the Giants donated equipment to the New York Police Department's football squad.
Monica has worked in the football equipment world for nearly 38 years. He custom designs every pad, which Broderick says are the only pads made entirely in the United States.
What makes those pads stand out?
The patented design features the only dual-cantilever system on the market, an adjustable three-piece body system that allows each pad to fit the player's body at the proper angle while creating a natural channel for the AC joint to sit in. On the performance side, a three-point swivel system allows for enhanced range of motion, and air flow occurs into the front and back to work in conjunction with uniforms, allowing for maximum ventilation.
Additionally, XTECH uses XRD Technology, which is well known in the military space and is the foam XTECH uses in the entire pad. XRD, a division of Rogers Corporation, has a multi-year exclusive partnership with XTECH for American football. Monica calls it "smart foam," which is water resistant as well as highly protective and durable.
The majority of the shoulder pad industry uses foam from China and an "air management" system which was developed in the 1970s. Think of a pillow and every time you hit it air goes out the side, and it compresses down and is therefore less protective for the subsequent hit.
According to many of the players using XTech's pads, that's never been a concern.
Recent company addition Brooks Barnard is the vice president of sales and left Under Armour after 12 years overseeing its high school properties to join XTECH. He was attracted by XTech's implementing "an idea that was disruptive and challenged a predictable way of thinking."
"As I spent time in locker rooms across the country, I noticed the XTECH brand growing in popularity with elite athletes as their choice of pads to wear on Friday nights," he says. "The design of XTECH naturally captures your attention and automatically engages any football mind. It was evident that XTECH was sought by top players at the NFL and NCAA level and a groundswell was happening at the high school level. Several of the nationally ranked programs in the country already had players in XTECH and I witnessed first-hand what top recruits were saying about the pad."
If anyone needs a reliable shoulder pad, naturally it is Luck. The first overall selection in the 2012 draft and the Colts' franchise QB since then never suited up in 2017. He's back now and having a strong season despite a general dearth of talent around him.
Luck is intrigued by technology, but his reasons for switching to XTECH appear simpler.
"Just a little lighter," Luck says. "Been wearing the same shoulder pads and thought I'd try a new one out. It didn't come from a place that I need something different, I need more protection. It was just some new technology that our equipment managers came to me about and it's worked well so far."
---
---