WR Golden Tate: 'It's time' for the Detroit Lions to win consistently
Published
Jul. 1, 2015 1:04 p.m. EDT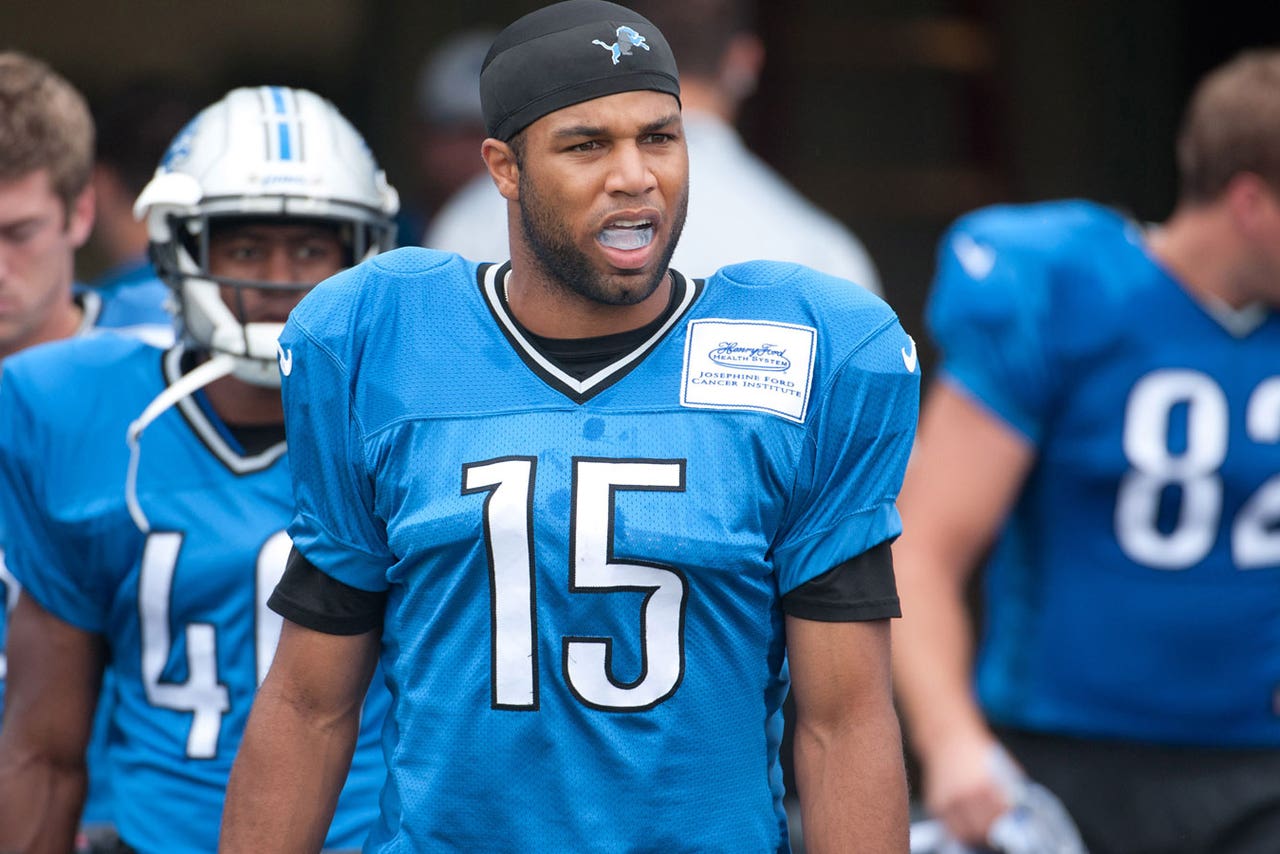 The Detroit Lions could be on the verge of a very big season. After setting a solid foundation in 2014, posting an 11-5 record and qualifying for postseason play during Jim Caldwell's first season as head coach, it's time for the Lions to take the next step.
At least, that's what wide receiver Golden Tate told Carlos Monarrez of the Detroit Free Press.
"I think it's time for us to consistently, year in and year out, win ballgames," Tate said, via the Free Press. "I think we have the personnel. I think we have the coach, the coaching staff. I think we have a heck of a fan base.
"It's time. We're trying to shake 'the same old Lions.' We're trying to become—I thought we were good—I think we're trying to become elite now. I think we're trying to compete with the Packers and give them a run for their money and take over our division year in and year out."
Tate was an integral part of the first-season success under Caldwell. After playing four seasons with the Seattle Seahawks, the free-agency acquisition had a breakout year with the Lions in 2014, racking up 99 receptions for 1,331 and four touchdowns.
In an effort make sure he's even better this year, Tate confirmed to the Free Press that he'll be running routes and catching passes from Lions quarterback Matthew Stafford in Atlanta before training camp.
(h/t Detroit Free Press)
Photo Credit: Tim Fuller/USA TODAY Sports
---
---