Tavon Austin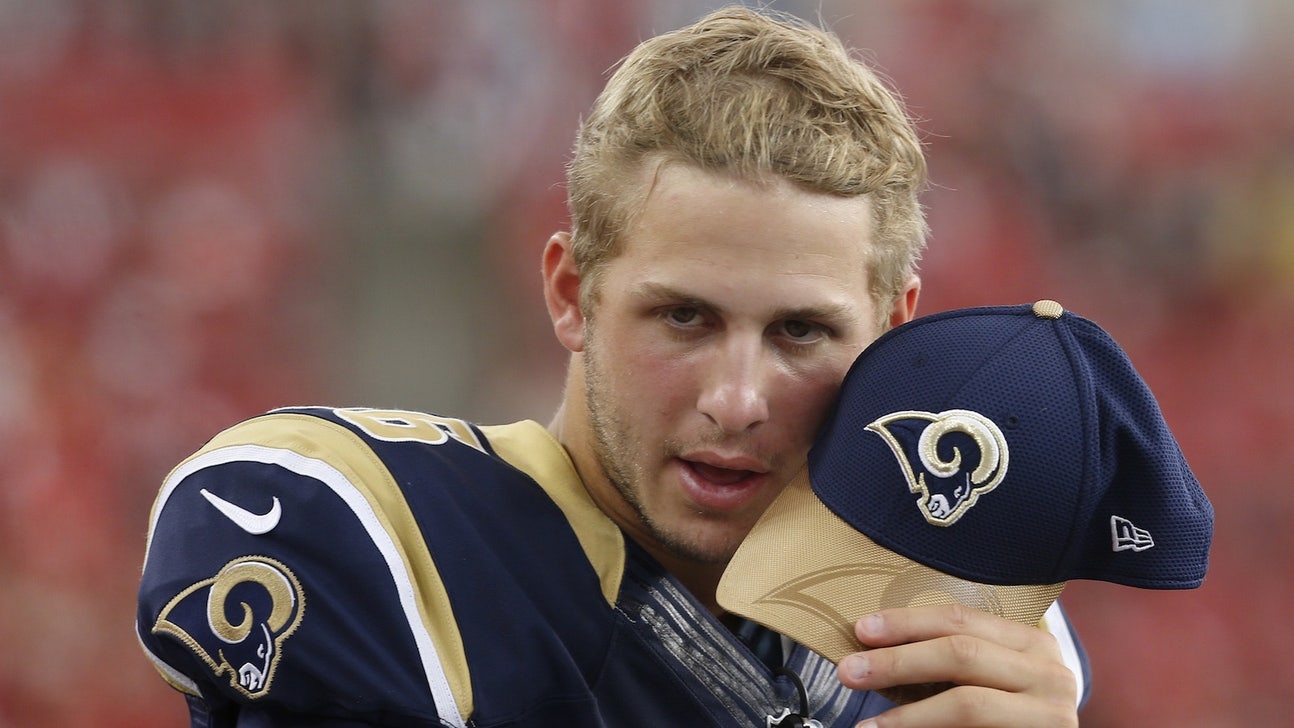 Tavon Austin
Will No. 1 pick Jared Goff ever see the field this season?
Published
Nov. 15, 2016 1:57 p.m. ET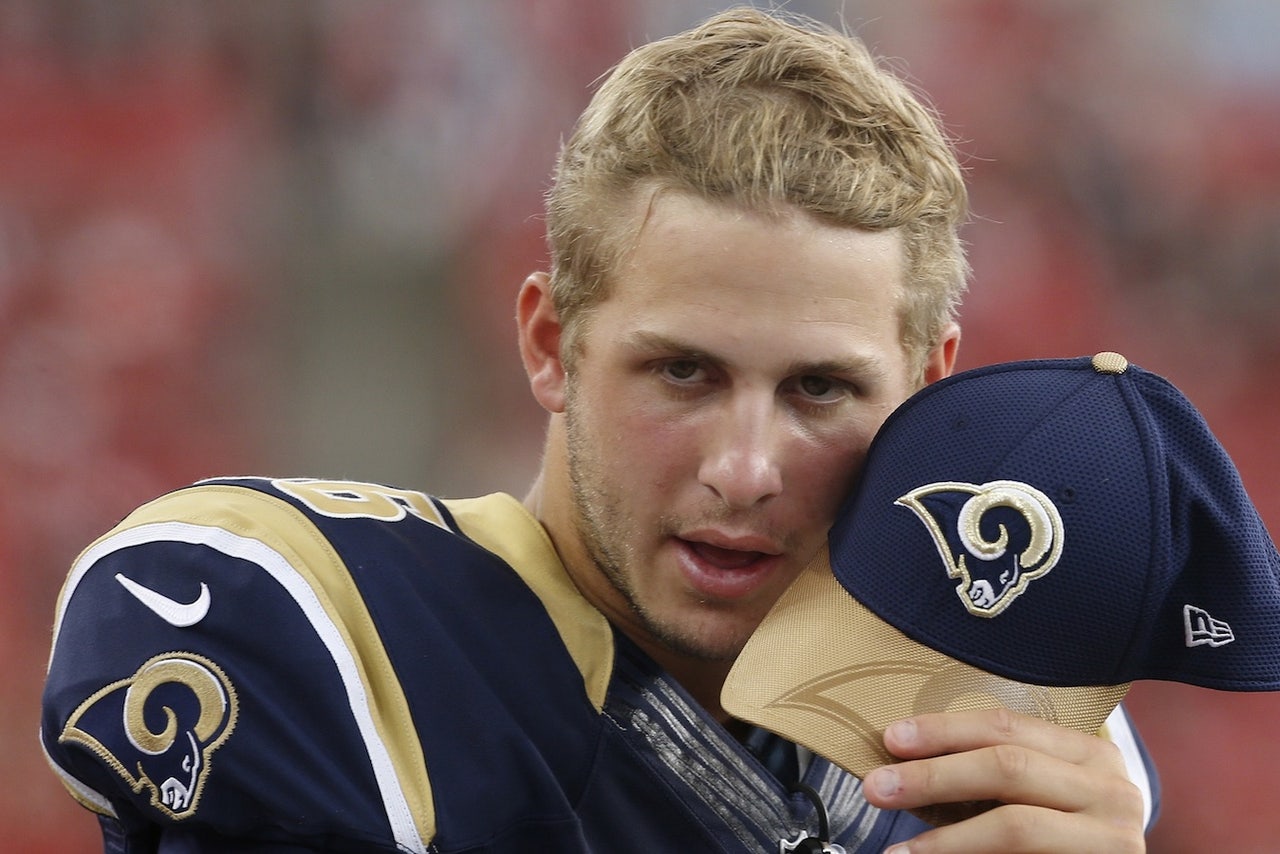 First-overall picks in the NFL are expected to come in and contribute right away. The first guy taken is supposedly the best, so why wouldn't he play in his Year 1? Well, there are several reasons for this.
Perhaps the team is loaded at the position where he plays. Or maybe the top overall pick just isn't very good, or ready to take the big stage in the NFL.
The Los Angeles Rams have been faced with a situation where the former certainly isn't true, but the latter might be.
Jared Goff has yet to see the field this season after the Rams traded up to take him with the first-overall pick in April's draft. Case Keenum seemingly has a strong grip on the starting job despite playing like one of the league's worst quarterbacks. He's completed just 57.9 percent of his passes and has a passer rating of 75.4 – 28th in the NFL.
Could Goff really be that much worse? If we're to trust Jeff Fisher – who's always been patient with his young quarterbacks – that seems to be the case. And at this rate, it doesn't look like we'll see Goff at all this season.
Or will we?
The Rams are succeeding with Keenum under center, which is as shocking of a development as any storyline this season. They're 3-2 and in contention in the NFC West. That won't last. Los Angeles' schedule doesn't look particularly tough on the surface with upcoming games against the Lions, Giants, Panthers and Jets, but it won't be an easy stretch for Keenum.
The Lions, Panthers and Jets all have strong pass rushes with each ranking in the top 15 in sacks. The Giants are last in that department, but they boast a strong defensive line with Damon Harrison, Olivier Vernon and Jason Pierre-Paul. At any moment, those three could catch fire and reel off dominant stretches.
Keenum is unlikely to have much success against those teams, and the Rams will probably lose at least two of the four. If they begin to struggle – especially on offense – I'd expect them to turn to Goff and give him a shot. The Seahawks and Cardinals will likely be running away with the division at that point, so it will be time for Fisher to see what Goff has to offer.
After all, he has to improve with all this practice he's getting, right? Keenum has been in the NFL for five seasons and has yet to improve at all. He's inaccurate, can't get on the same page with Tavon Austin, and constantly misses open receivers downfield. Last season at Cal, Goff was one of the best downfield passers in college football. The NFL is a different animal, but at least he showed potential last season.
The next two weeks will be very telling of this situation. The Rams will be on the road for both games – one in Detroit and one in London against the Giants. Typically, when a team returns from across the pond after a disappointing loss, they make changes. Those often come in the form of a coach being fired, but a quarterback switch would be in the cards should Keenum continue to struggle.
While Goff sits on the bench and watches the guy above him on the depth chart throw five interceptions and just four touchdown passes, other rookies are having success. Dak Prescott and Carson Wentz are thriving, while Cody Kessler and Paxton Lynch have even played decent when called upon. None of those quarterbacks were rated more highly than Goff by the Rams – and probably most other teams – so they obviously believe the talent is there.
What the Rams don't have is a solid infrastructure for Goff. Sure, Todd Gurley is there to take pressure off of him by running the ball 20-plus times, but LA's receivers are underwhelming and the offensive line has gotten Keenum sacked 12 times – seventh-most in the NFL.
The time to give Goff a chance isn't necessarily now, but it will come; it has to come. If not, the Rams will be showing near-unprecedented patience when it comes to a quarterback taken first overall.
Since 1970, 22 quarterbacks have been taken with the first pick. Exactly one of them has failed to play as a rookie: Carson Palmer in 2003. Every single other QB over that span has seen the field in their first season. That was 13 years ago, and times have changed. There's little patience for rookie quarterbacks nowadays.
Goff will get on the field this season, whether it's because Keenum gets hurt or because he struggles in the coming weeks. Through all of this Goff has remained positive and believes he's gotten better with each day. It's not his decision to make, but he'll be ready when called upon.
"I've felt good every day," Goff said Wednesday. "I think I've progressed ever since I got here, and I don't think I've ever really plateaued or gone backwards. I think I've gotten better every time, every week, every day. So I feel good."
Goff's time will come, he just has to remain patient.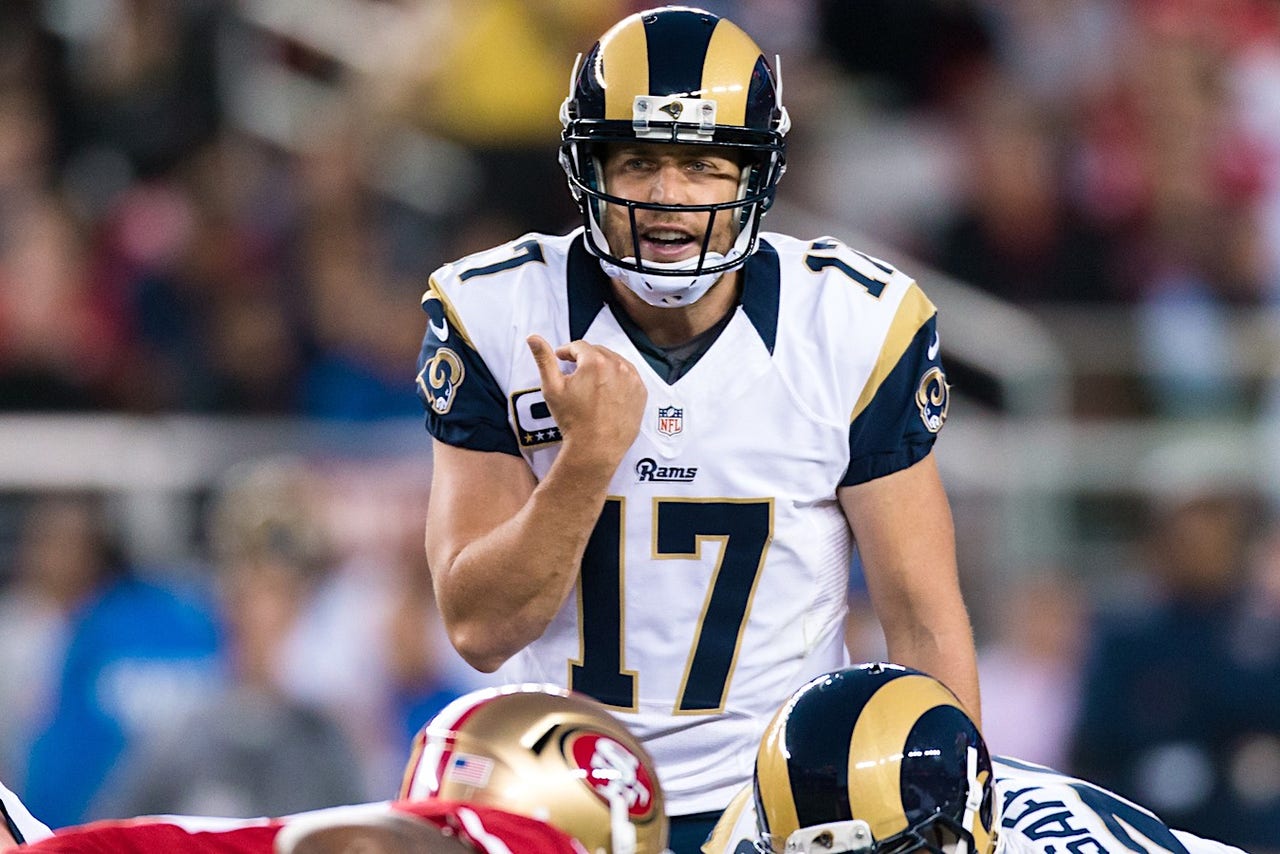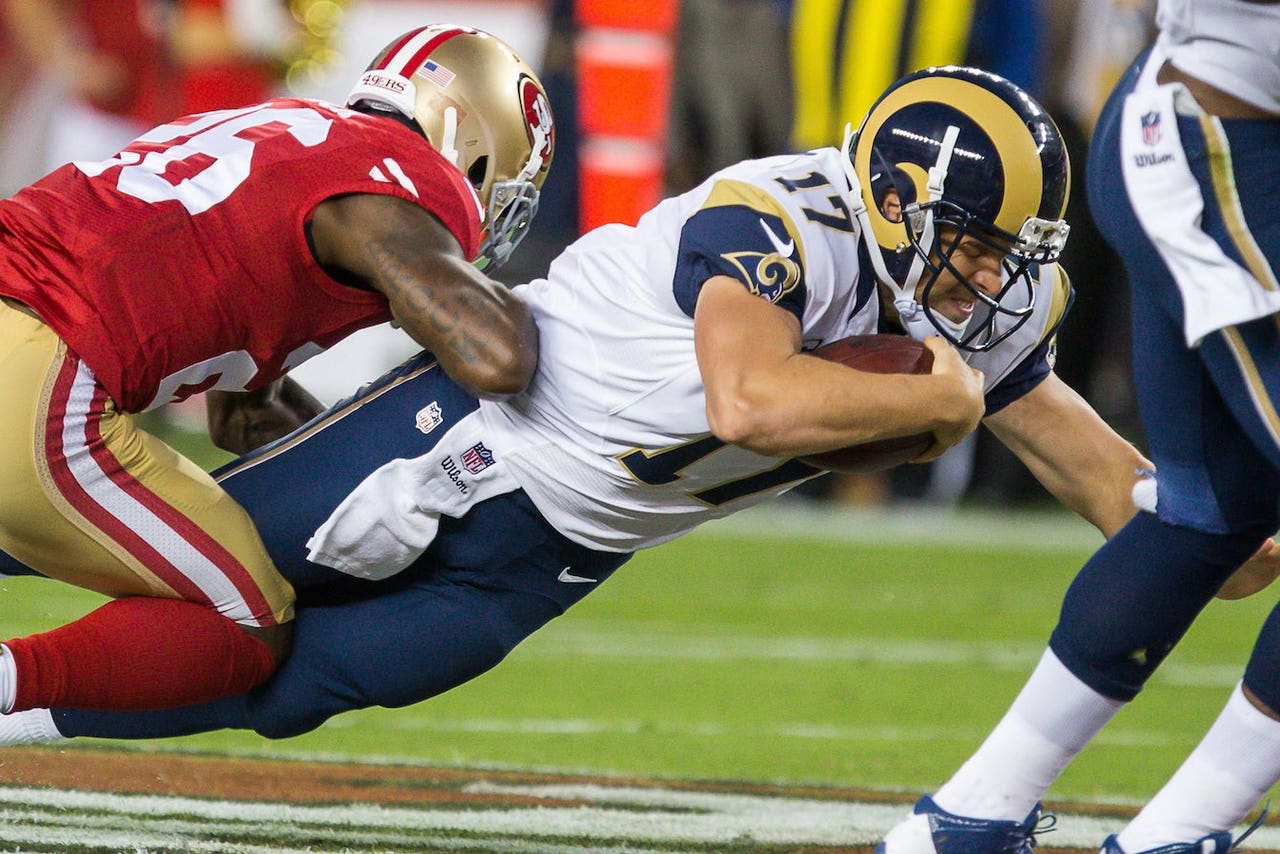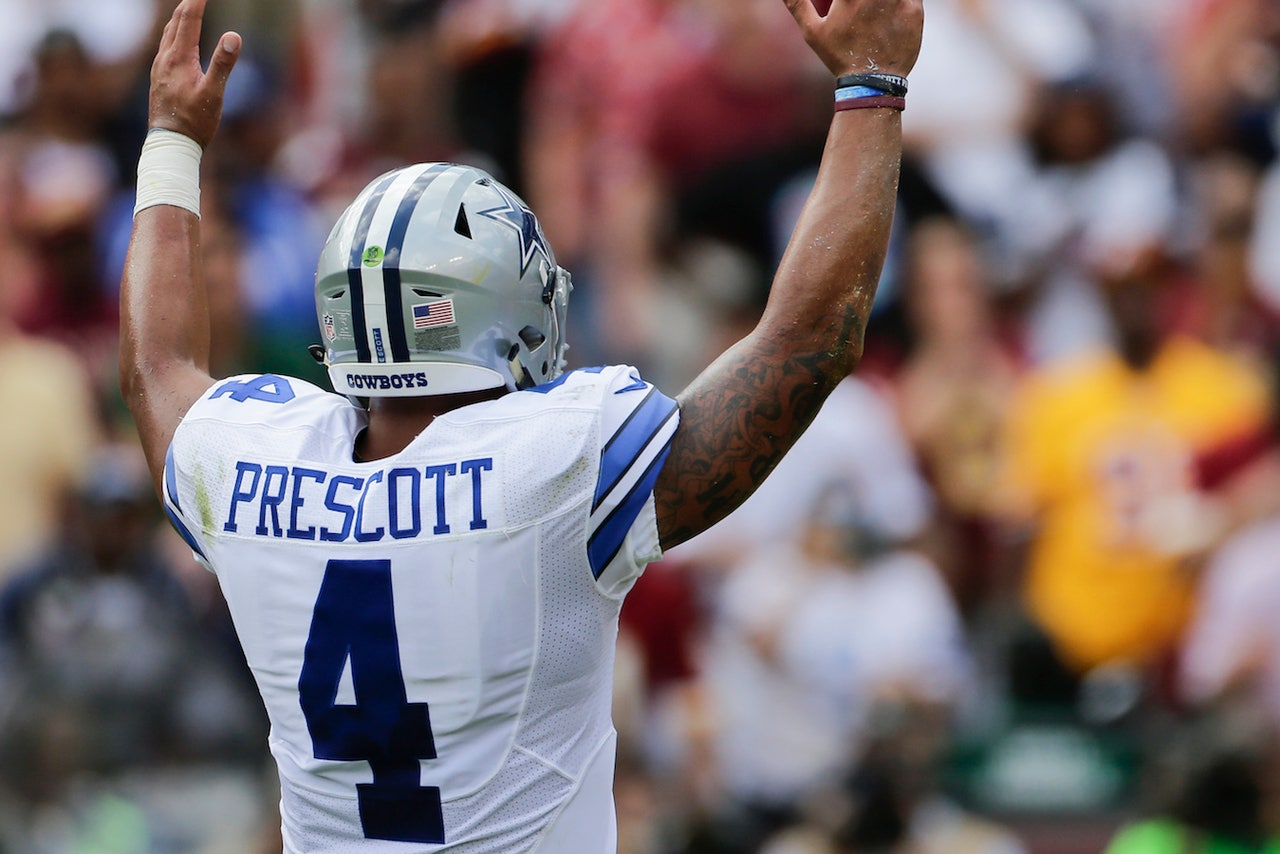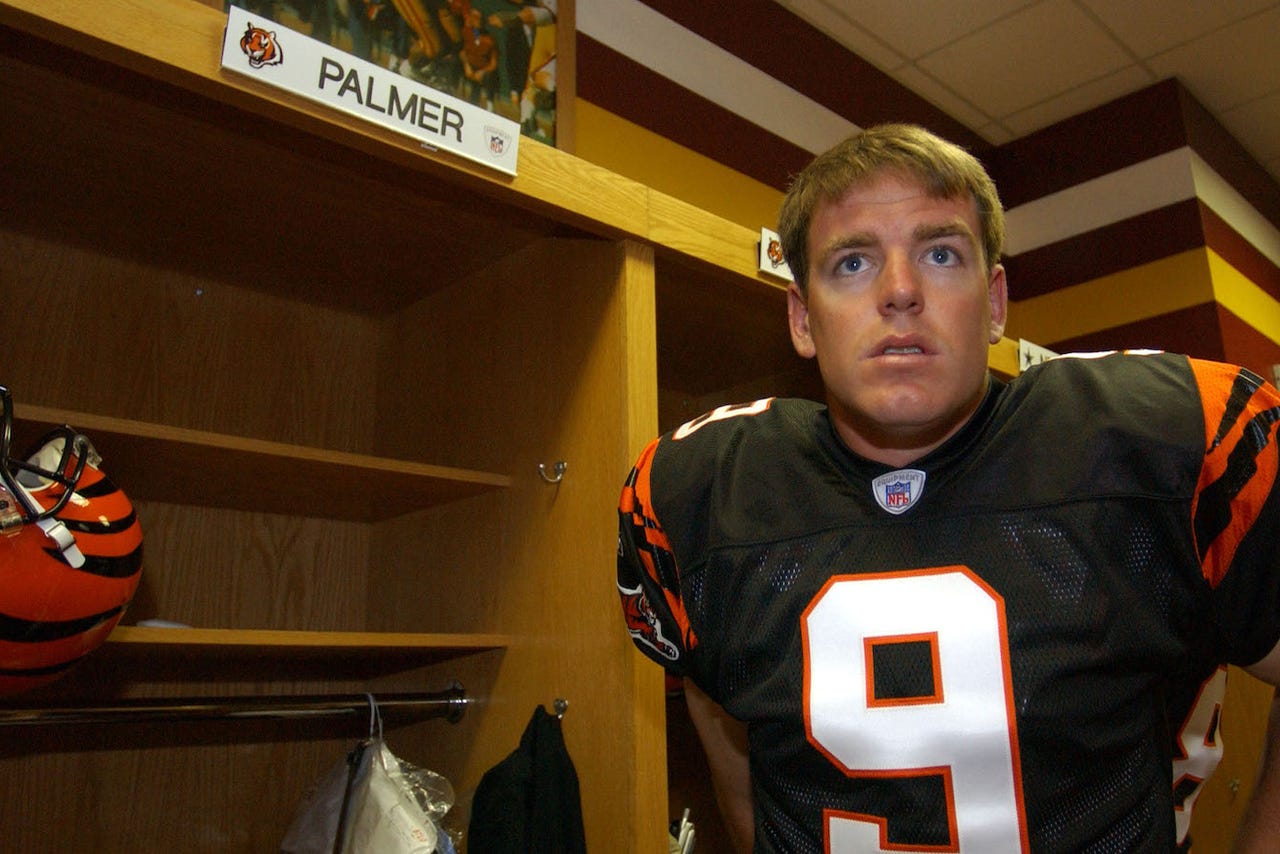 ---
---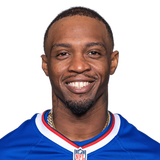 Get more from Tavon Austin
Follow your favorites to get information about games, news and more
---