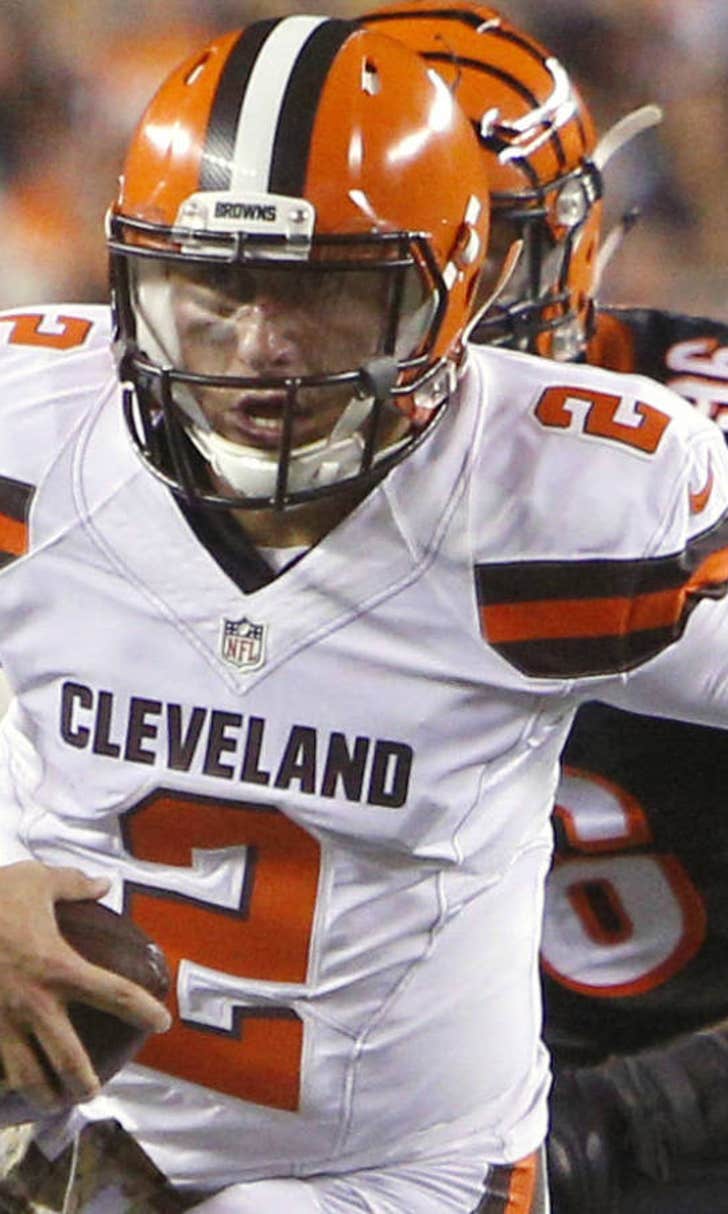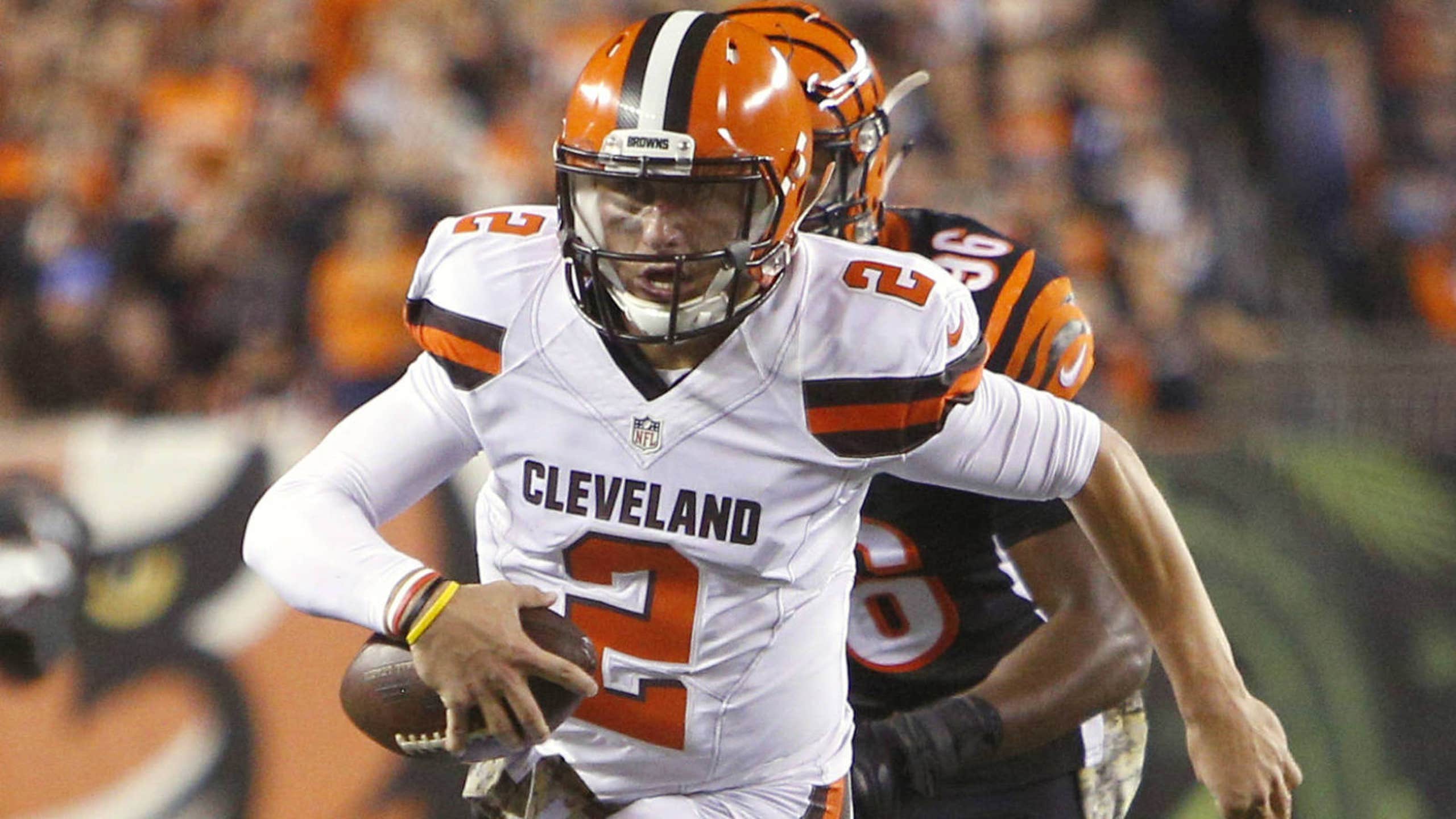 Why Browns should make switch to Manziel permanent
BY Mike Garafolo • November 9, 2015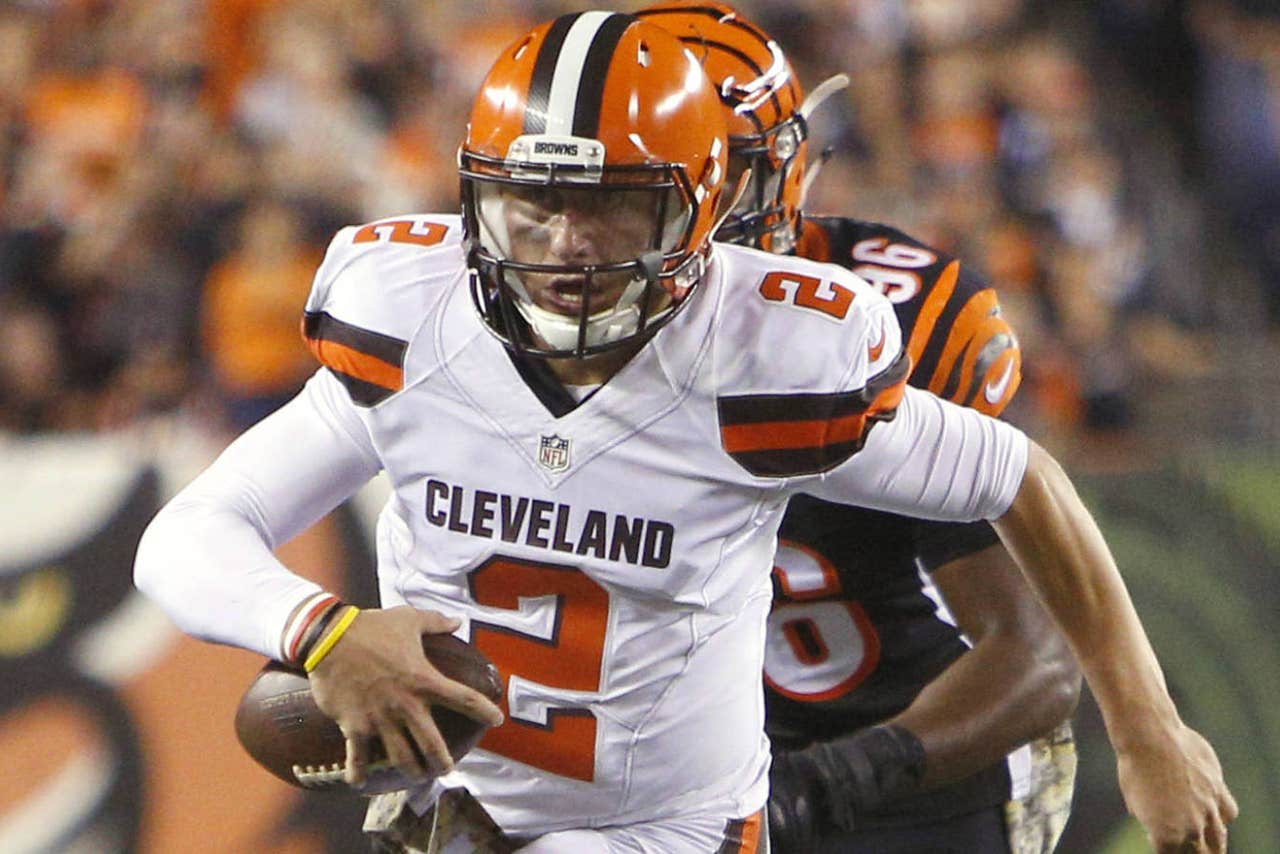 The Browns had a few extra days to rest after their Thursday night loss to the Cincinnati Bengals. After they face the Pittsburgh Steelers on Sunday, they'll have another 15 days to relax thanks to the bye week.
So after Johnny Manziel was rushed into action on a short week last week and played pretty well, why not see what he can do given plenty of time to prepare and to recover? Plus, the Steelers will be without Ben Roethlisberger because of the foot injury he suffered. Based on what the Steelers did without Roethlisberger following his knee injury, that should keep the scoring down. In other words, Manziel won't have to win a shootout.
Browns coach Mike Pettine didn't reveal any leans about his quarterback decision yet, but it shouldn't be a surprise to anyone if it was Manziel instead of Josh McCown. The Browns aren't going to the postseason and the schedule is setting up well for Manziel from a preparation and review standpoint. Why not make the move to him now?
---
---