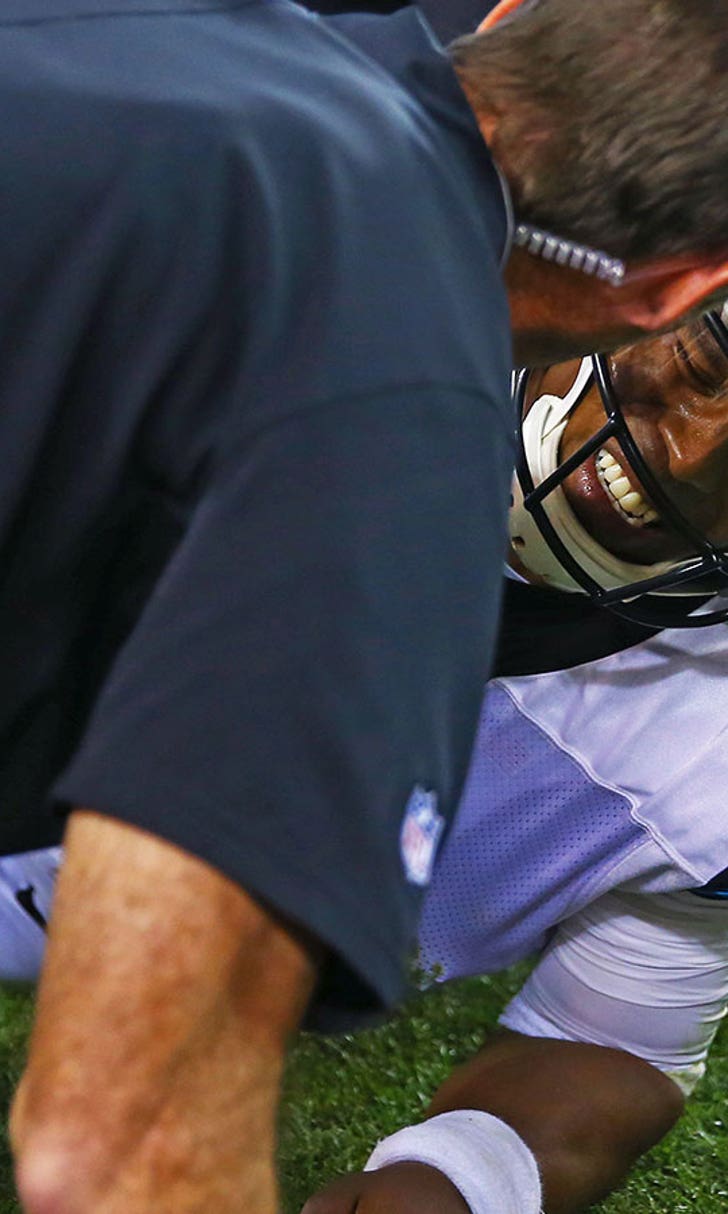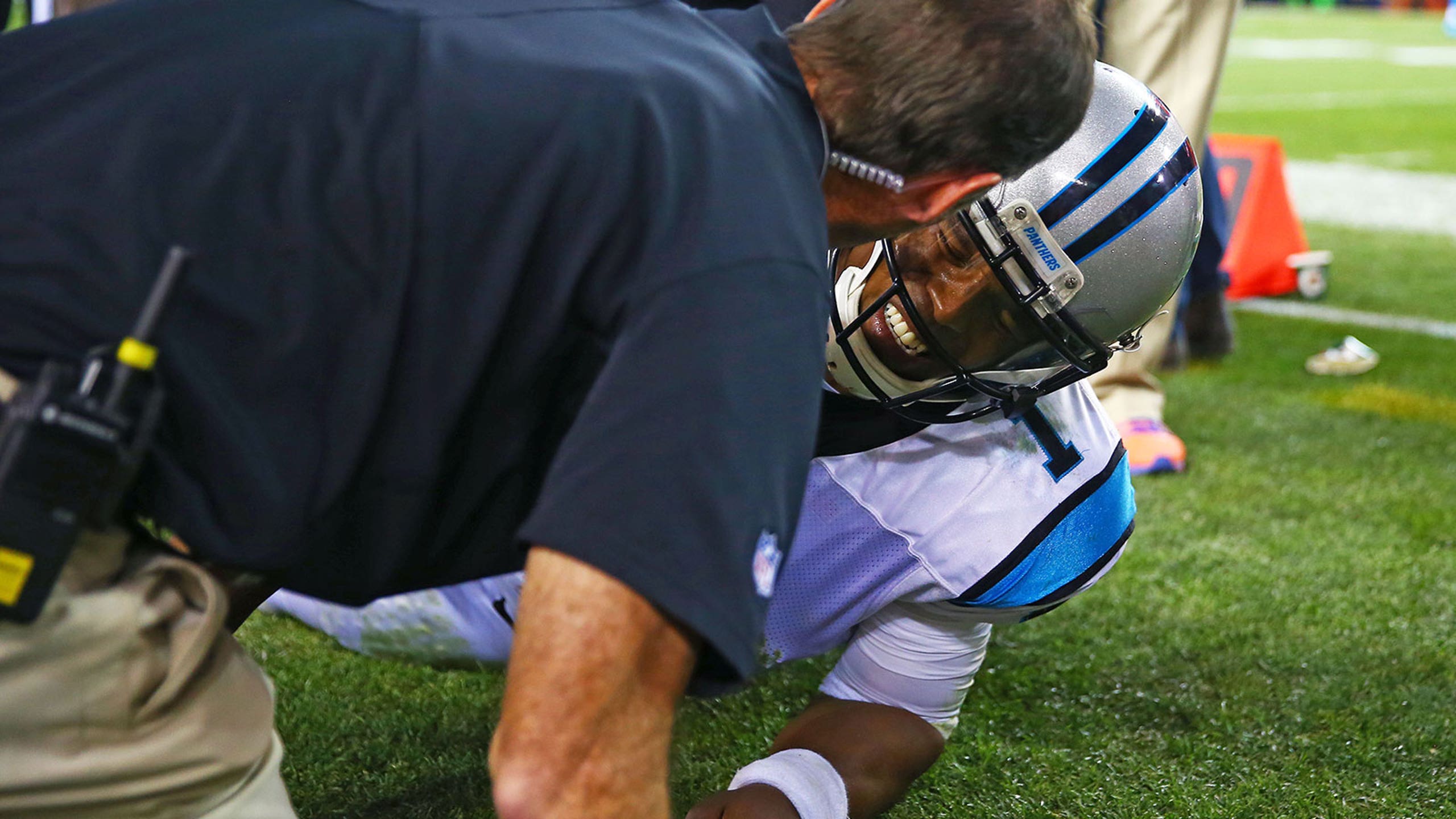 Watch the sack that hurt Cam Newton
BY foxsports • September 8, 2016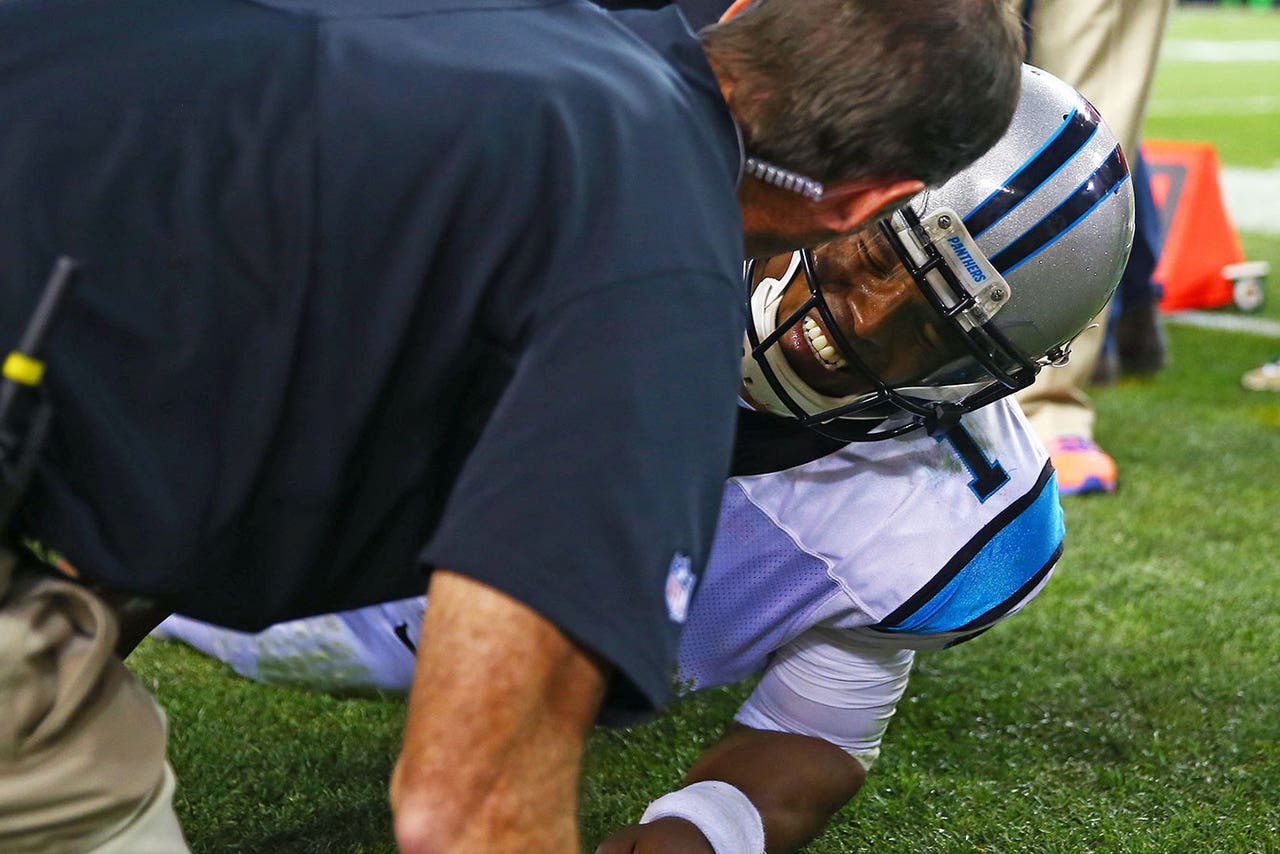 Cam Newton was having a heck of a season opener for the Carolina Panthers, looking like the MVP he was last year.
He threw the first touchdown of the season, ran one in to break a record held by Steve Young, and debuted a new TD celebration dance.
The Denver Broncos weren't getting to Newton the way they did in the Super Bowl, partly because he was taking a shorter dropback than he did in that game, NBC's Cris Collinsworth pointed out.
Then, early in the third quarter, DeMarcus Ware and Von Miller got loose and this happened:
That left Newton looking wrecked on the sideline: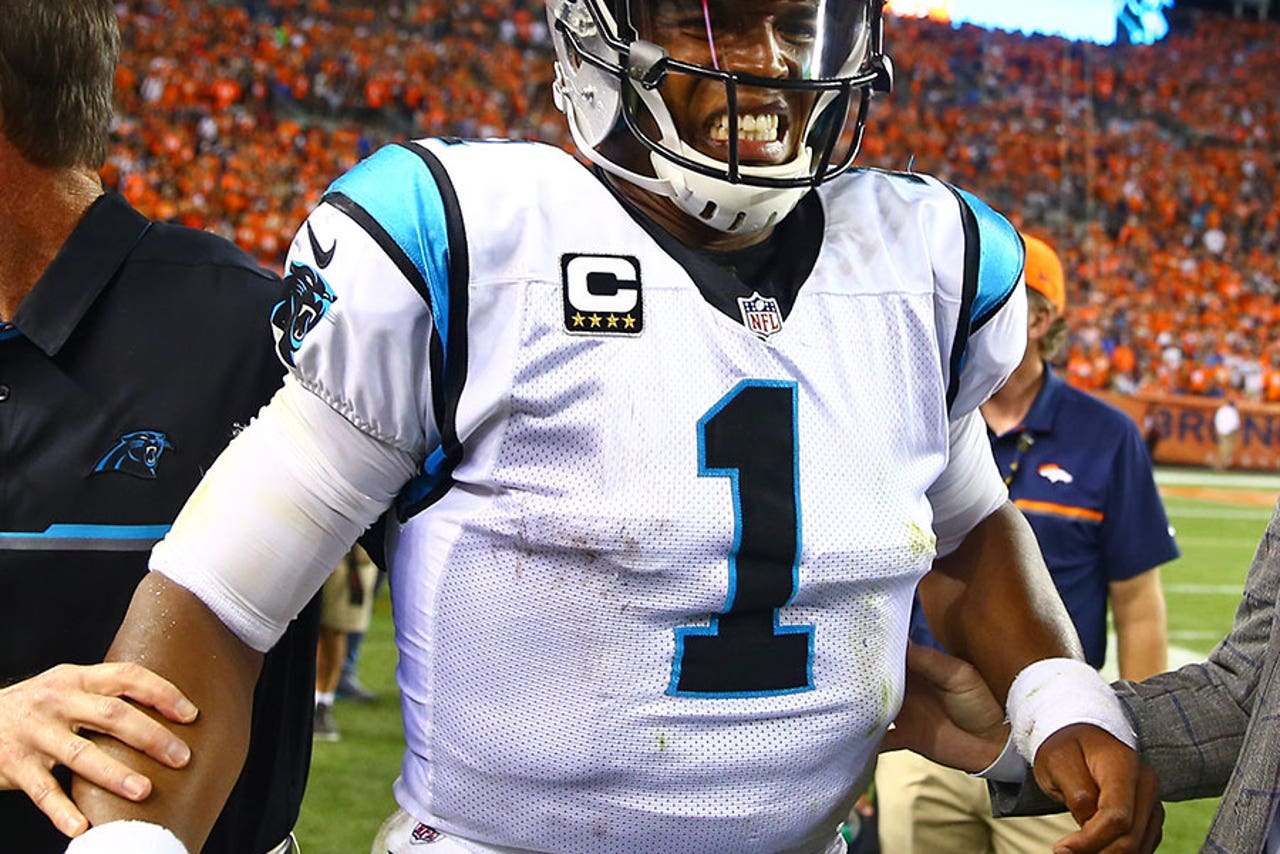 And while he came back into the game, he clearly wasn't the same, struggling through a first possession and then throwing a tipped-ball interception on the next as the Broncos rallied from down 17-7 to take a 21-17 lead.
Newton also absorbed helmet-to-helmet hits several times, including on Carolina's final drive, drawing a flag that was wiped out by an offsetting penalty on the Panthers. However, he still drove them into field goal range, trailing 21-20, but Graham Gano missed a 50-yarder for the win.
Newton was 11 of 17 for 111 yards in the first half, with 36 yards on the ground. He was just 7 of 16 for 83 yards in the second half, getting 18 more on the ground and failing to get in the end zone.
Afterward he showed no ill will, congratulating the guys who hurt him.
Newton shouldn't face too many questions about his toughness the way he did after the Super Bowl when he didn't dive into a pile to go after a loose ball. He got ripped for wearing a hoodie into the postgame press conference that night, answering the questions in barely audible form, then leaving early.
The Associated Press contributed to this report.
---
---