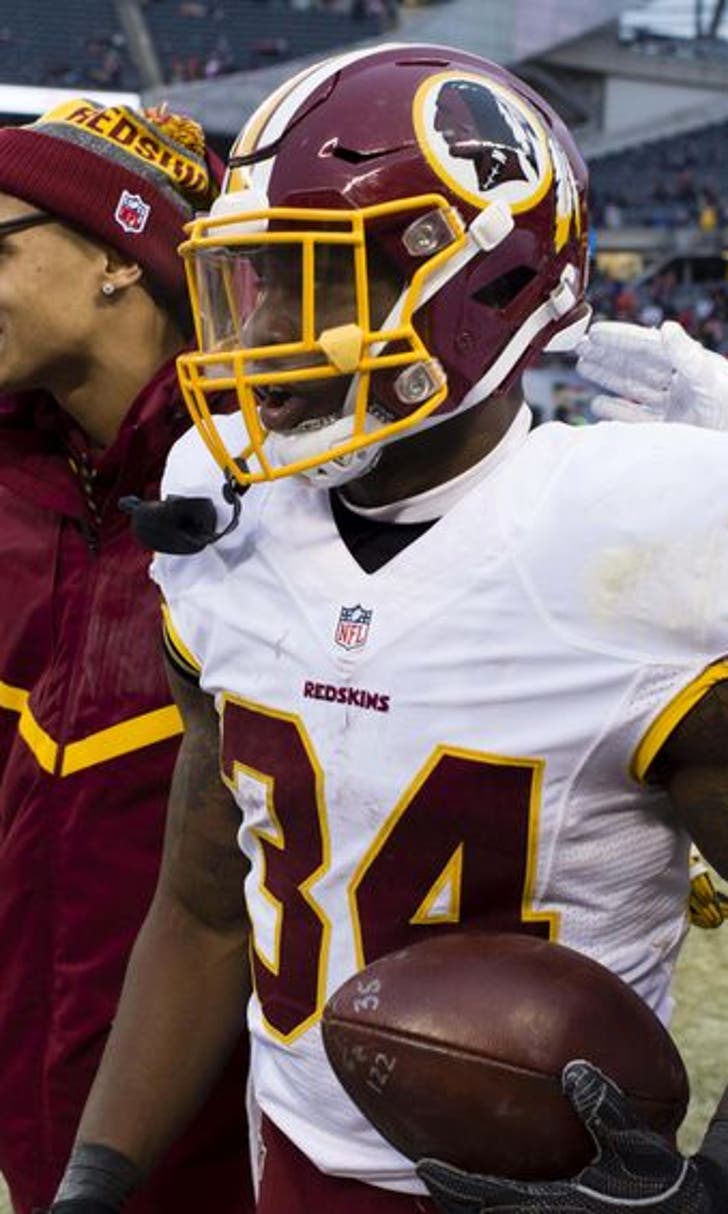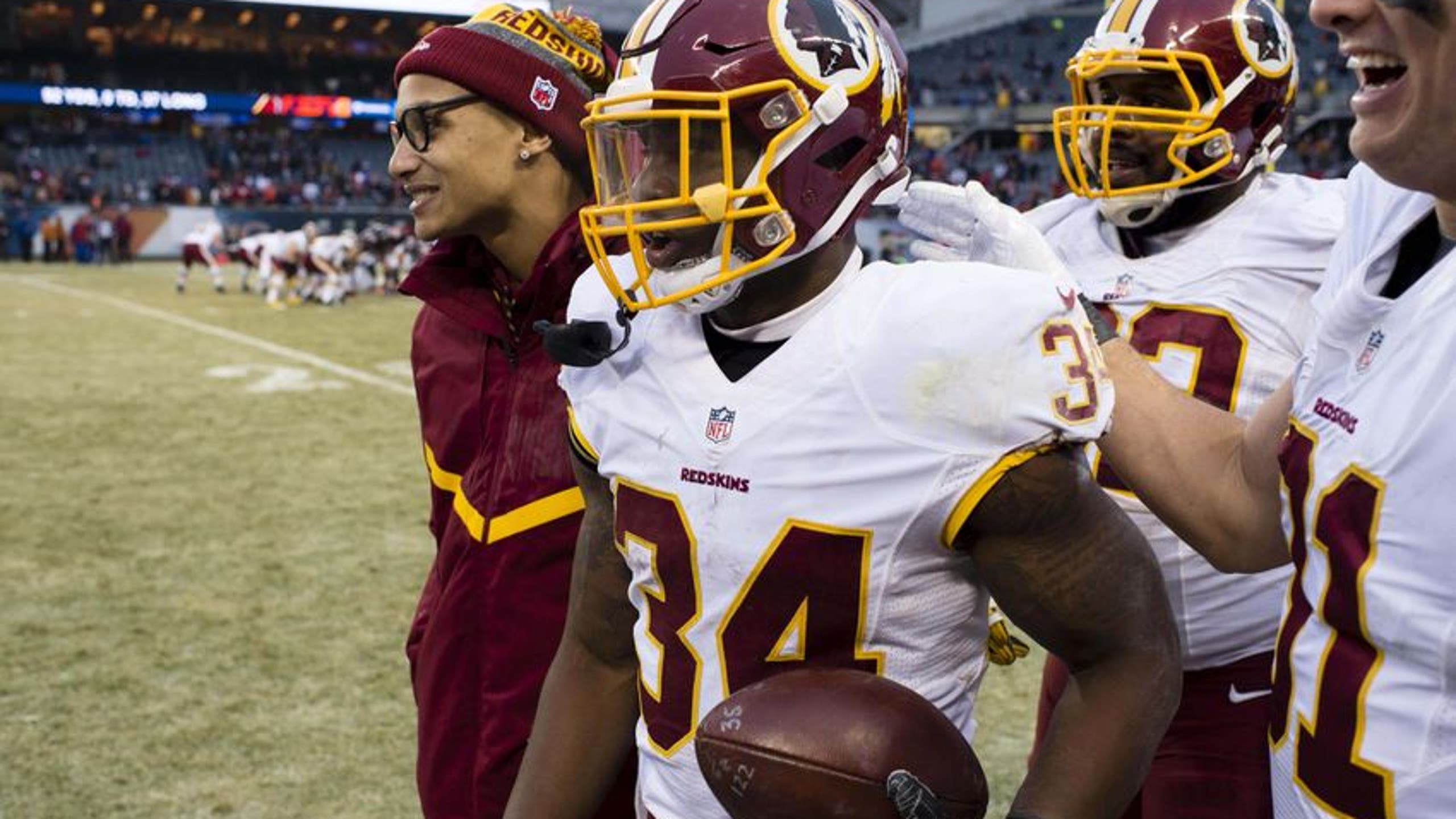 Washington Redskins: Is There Something to Mack Brown?
BY Fansided and Hunter Noll/FanSided via NFL Spin Zone • December 30, 2016
Mack Brown has inserted his name into the increasingly cloudy running back situation for the Washington Redskins.
First, the Washington Redskins had Alfred Morris. Then Matt Jones was drafted and looked to be the future. Along the way, Chris Thompson threw his name into the mix and became extremely valuable as a third down and receiving back. This year, Robert Kelley has emerged as the main back. And now, Mack Brown is trying to squeeze his way into the circus.
In the preseason, Kelley found a way to squeeze onto the 53-man roster. In fact, he was so impressive, that there were some that wanted him starting immediately. Those people got their wish as the season went on, and now Kelley is the featured back in the Redskins offense.
Due to Kelley's impressive start to his career, many forget that he wasn't the only running back making a push in the preseason. Brown was turning heads as well and topped out in the final week of the preseason, rushing for 149 yards on 19 carries, including a 60-yard touchdown scamper.
Brown didn't make the cut however, and was sent to the practice squad. He was back with the Redskins by Week 8, but didn't get any touches until Week 16. In that game, he caught one pass for negative two yards, but ran the ball eight times for 82 yards and one touchdown. Among those 82 yards was this 61-yard touchdown run, seen below:
Brown absolutely blew past the entire defense. Leaving nothing but smoke and humiliation in his trail. This run did two things. First, it put a cap on a solid (and much needed) win by the Redskins.
Second, it made Redskins fans start to talk again. No one is doubting Kelley. You've got to admire his running style. For such a big dude, he can make hard cuts. He's also not afraid to run anyone over, has incredible vision, and displays tremendous ball-security. This did really put Jones is a bad spot however. The second-year running back has been in the doghouse for a while now. It's obvious that Kelley and Thompson were favored over him, and now it looks like Brown is as well.
More from NFL Spin Zone
However, three running back systems are extremely rare. It's nice that the Redskins seem to have found a diamond-in-the-rough in the 25-year-old running back, but it brings up a question: How would this work?
Kelley's obviously going to get a ton of carries. He limits negative plays and keeps the ball secure. Thompson is the third down guy and is in when the Redskins need to score late in games as a receiving threat. Where does this leave Brown? You don't really need a change-of-pace guy with Thompson already (semi) in the role.
He could still get around five carries per game, though. This doesn't seem like much, but everyone has to start somewhere. Add in the fact that he's apparently prone to the big play (60-yard touchdowns in each of his last two games with a touch), and you've got something cooking.
It will be interesting to see what the Redskins do going forward. Due to the severity of the upcoming games, don't expect to see much more from Brown to end 2016. The Redskins need a win to make the playoffs in Week 17 and then you're talking about the postseason. Therefore, Brown might get a very limited number of carries, but something's better than nothing. Besides, that could be enough for him to earn a spot on next year's roster.
No one likes to look ahead when the playoffs are on the line. Redskins fans should be excited about what Brown brings to the table however. The future of running in the nation's capital seems to be brighter than it's been in a while.
---
---